Beirut's rooftop bars never fail to attract a party loving crowd. Hodema Consulting Services shows us the top rooftop destinations in town not to miss this summer.
Capitole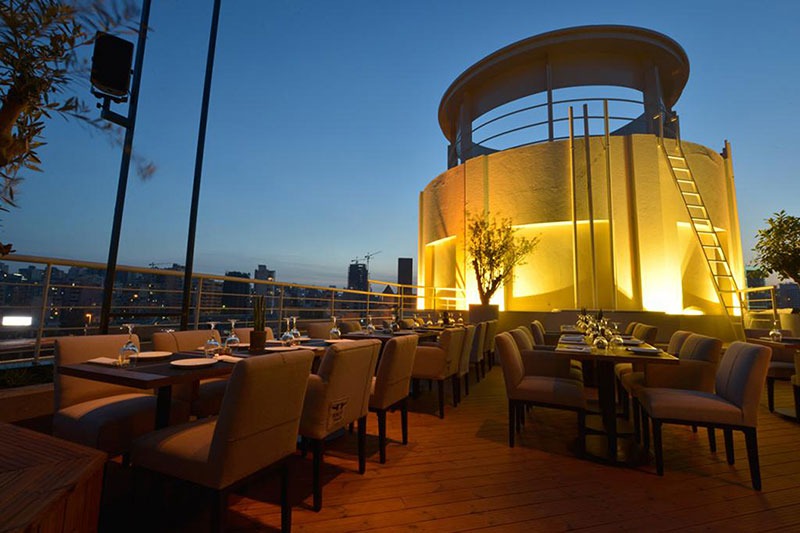 With a breathtaking view over Beirut, Capitole is an elegant and intimate dining destination where you can enjoy an extensive selection of cocktails while rubbing shoulders with a well-heeled crowd.
What's special? The beef carpaccio platter served with truffle oil, seared tuna tartar and honey marinated black cod.
Riad El Solh Square, Downtown, 70 302402
The Roof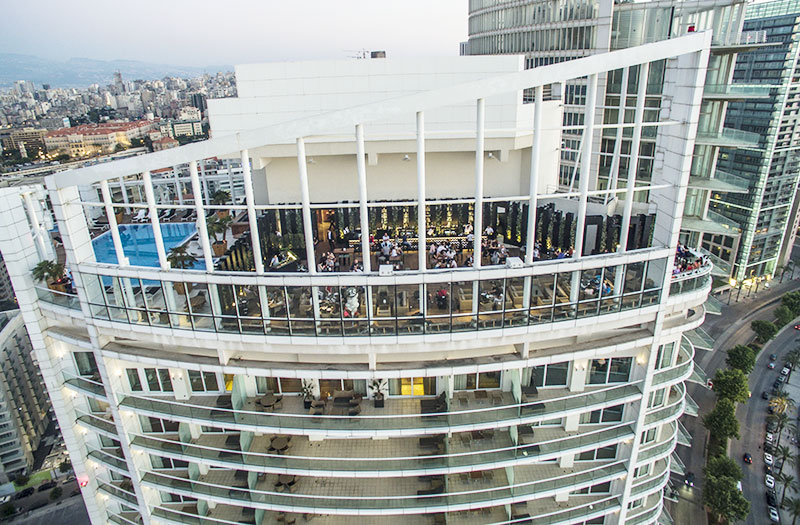 Photo: Joe Sokhn
Escape the humidity and head up to the 26th floor of The Four Seasons Beirut for an evening of pure decadence. From the superior service to the luxurious surroundings, you're in for a treat. Be sure not to miss the live bands that perform on certain nights of the week and, of course, the sunset.
What's special? The blended signature cocktail made with fresh fruits and Asian flavors.
Four Seasons Hotel Beirut, Wafic Sinno Ave., 01 761000
La Parrilla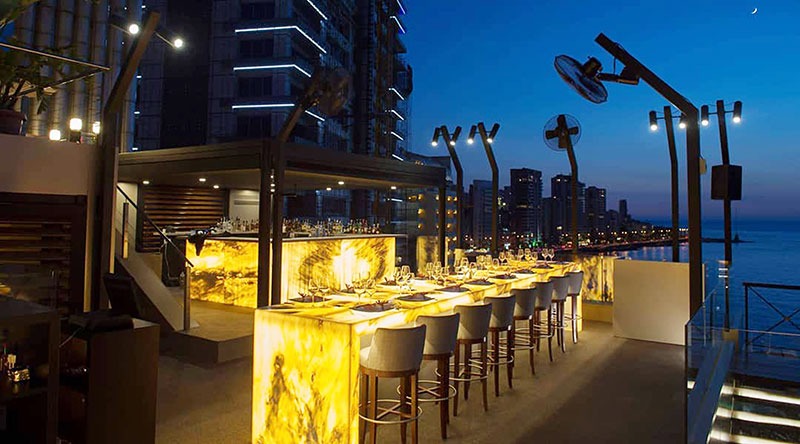 If you're in search of a restaurant with a panoramic sea view and delicious food then look no further. La Parrilla's summer edition, on top of the Warwick Palm Beach Hotel, boasts a stylish interior and a tantalizing Argentinian menu guaranteed to satisfy your taste buds.
What's special? The lomo (beef tenderloin) and caipirinha cocktail.
Warwick Palm Beach Hotel, Ain El Mreisseh, 03 919119
Cherry On The Rooftop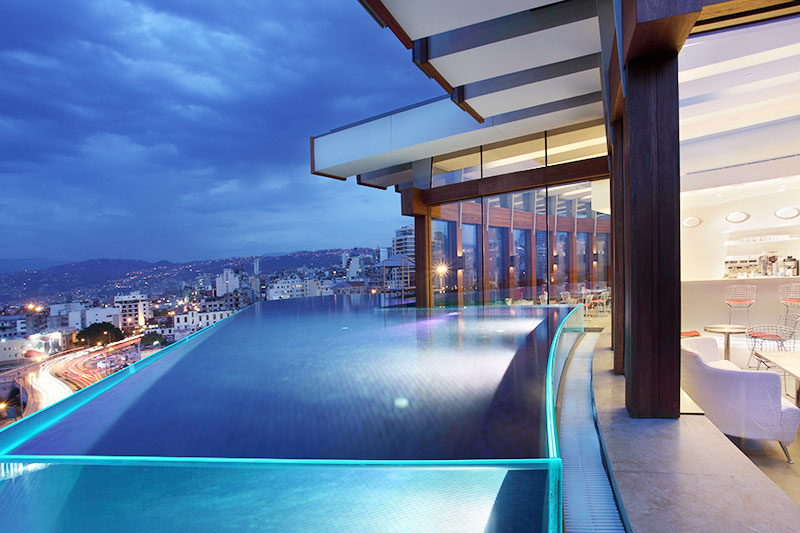 Located on the sixth floor of Beirut's Le Gray hotel, Cherry on the Rooftop invites you to kick back and enjoy tasty bites and drinks. The bar frequently hosts live performers at the weekend.
What's special? The homemade sushi, punch and lychee Martini.
Le Gray Beirut, Martyrs' Square, 01 962888
Coop D'Etat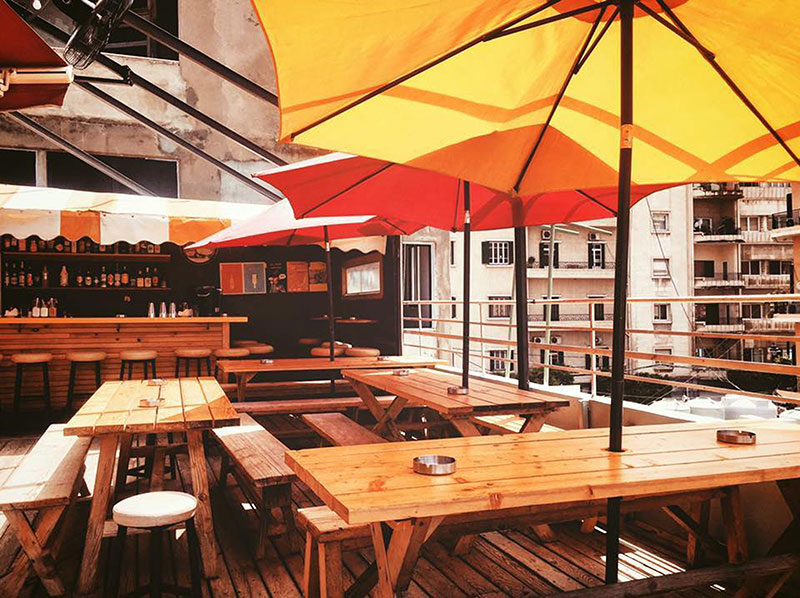 A rooftop known for its chilled vibes and trendy crowd is Coop d'Etat in Mar Mikhael. The bar does not operate a dress code, thus making it an unpretentious and fun place to hang out. Expect to hear a mixture of 80s and jazz music as you sip your drink.
What's special? The nachos and sangria.
Pasteur St., Gemmayze, 71 134173
Stairway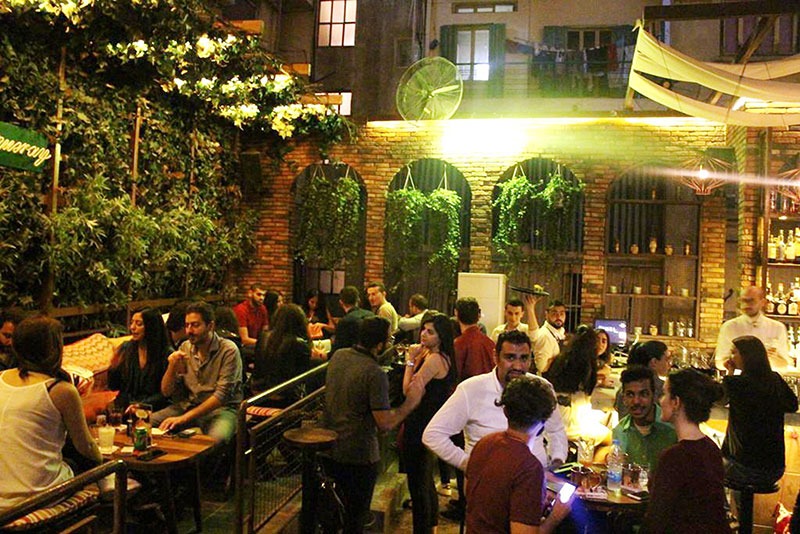 Located on the roof of a traditional Lebanese house, Stairway invites you to enjoy laid-back summer evenings in Beirut's artsy Mar Mikhael
neighborhood. The happy hour from 5-8 pm is perfect for winding down after a long day at work.
What's special? The tiki cocktail
Armenia St., Mar Mikhael, 76 777091
Iris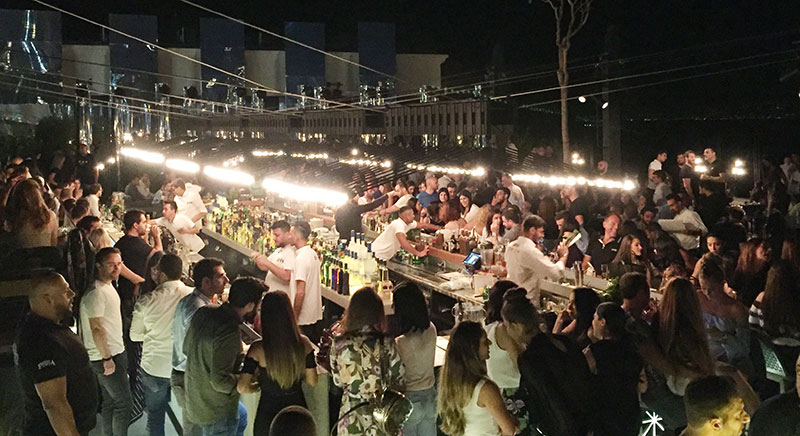 Having just moved to a new location at Seaside Pavilion, Iris offers guests a spectacular view of the Mediterranean as they savor the taste of skilfully mixed cocktails and international dishes. The venue also hosts international bands and renowned DJs.
What's special? The "Iris Raw Bar" – drawing on elements of Japanese and South American cuisines.
Beirut New Waterfront, Seaside Arena, 03 090936
Skybar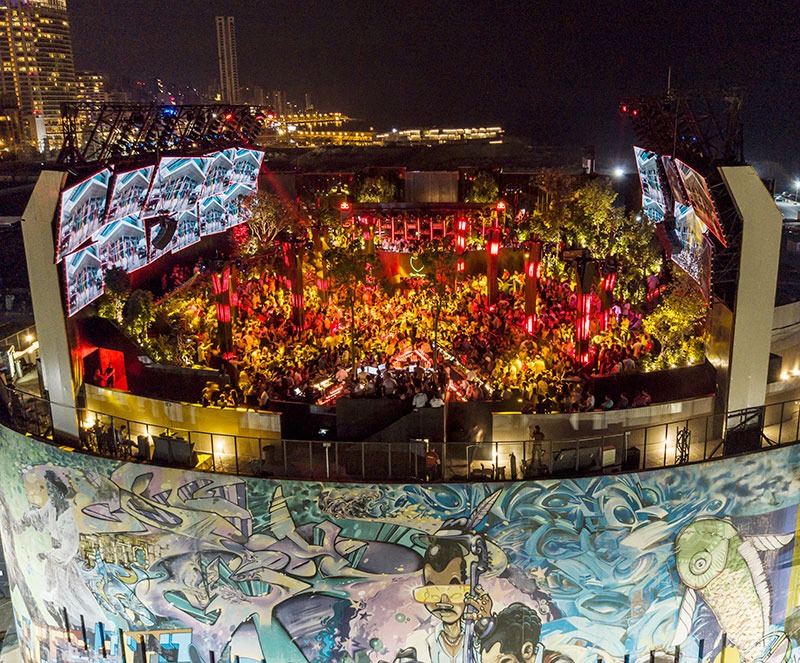 Ranked as one of the world's best bars, SKYBAR has placed Beirut on the international party map. Known for its awesome music and incredible design, incorporating mirrors, fragmented screens and powerful lighting, there is no place more glamorous to dance the night away.
What's special? The spectacular view of the Mediterranean Sea.
Beirut Waterfront, Downtown, 03 939191
Dirty Laundry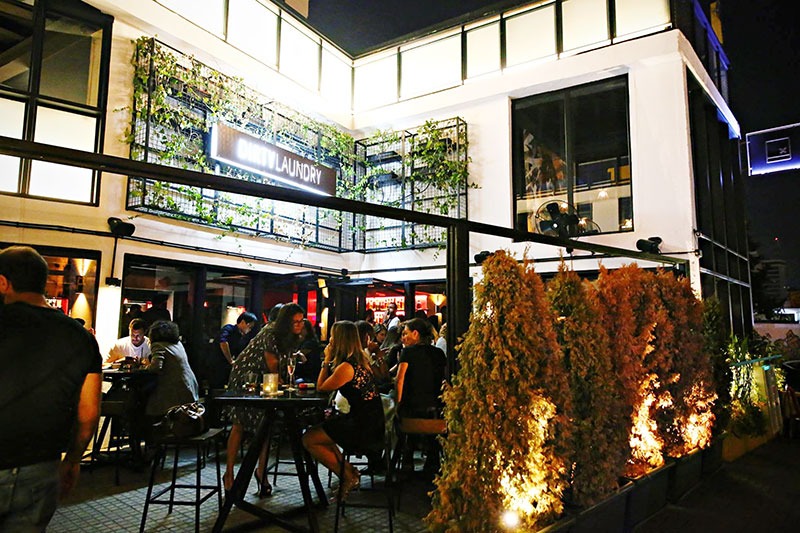 Redefining the lounge experience, Dirty Laundry is a hip urban kitchen and bar where you're guaranteed a great night. Get cozy on the rooftop with a drink in your hand and prepare to spill your deepest, darkest secrets!
What's special? The squid croquetas in black ink and garlic mayonnaise confit, and the "Death by Chocolate" dessert.
Armenia St., Mar Mikhael, 81 331333
9 Rooftop Bars Perfect for Winding Down
was last modified:
June 11th, 2018
by
Loading
Published on: June 11, 2018