Jurd Kfardbian Hike with Vamos Todos

Back to Listing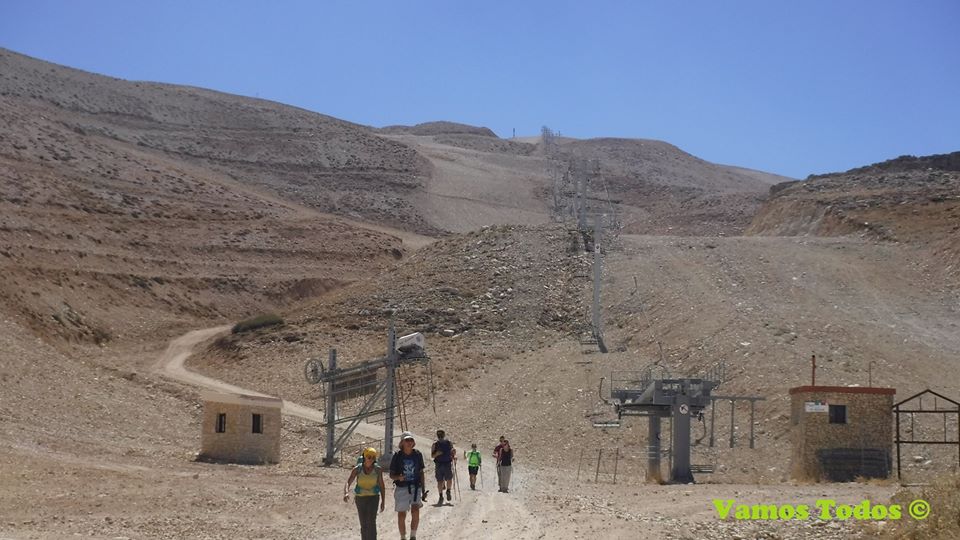 Kfardebian is the town of all seasons and the capital of mountain tourism in Lebanon. Comfortably situated in the heights of Keserwan, Kfardebian gets its name from the Semitic language, meaning "the town of deers." Rising between 900 to well over 2,000 meters, and spanning an area of roughly 40 square kilometers, it is one of the largest towns in Lebanon.

This trail will be a beautiful and remote one. Walk alongside the routes that skiers take by ski lifts in the winter. Those who make it to the summit of Mzaar will be rewarded with a spectacular panorama of the area, very similar to that of Sannine's summit but clearer due to less fog engulfing the area.

Jabal Al Mzaar (Mountain of the Sanctuary) is the highest mountain in Ouyoun Al Simane. It is named after a small Roman temple. It is said that the Romans used fire signals to communicate with Baalbek from Faqra and Mzaar. The temple was destroyed during the civil war, and a small shrine was built on top of it in 2004. It still stands there today.

For more info, click here.
You might be intersted in
2 Days Hike with 33 North
Yahchouch Waterfalls Hike and Swim with Golden Feet
Hadath El Jebbe Cedars Hike with HighKings