3
min. read
Shouf conservation project Bkerzay preserves the cultural and natural heritage of the region. Its founder Ramzi Salman shares his vision for the future of artisan work in Lebanon.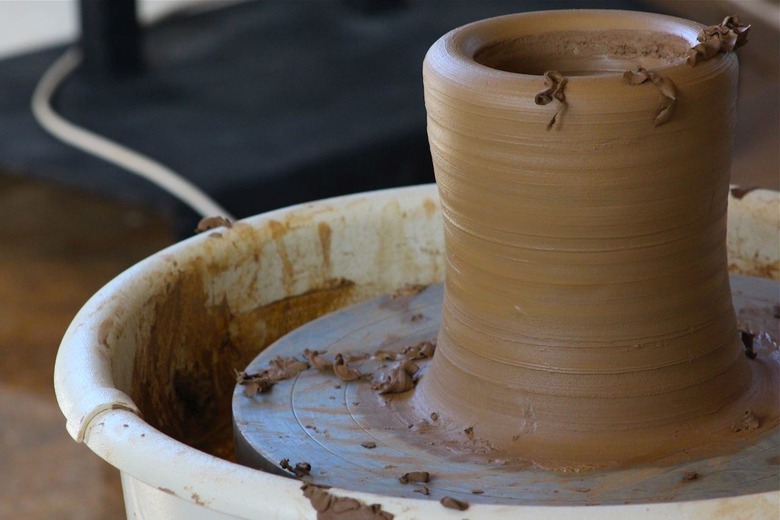 Located in the heart of Shouf, within luscious green lands covered with old olive trees, wild pine forests and endangered flora indigenous to Lebanon that stretch over 200,000m2, is Bkerzay. Founded by Ramzi Salman, the conservation project is helping to revive the tradition of pottery and also preserve the area's rich natural habitat. After acquiring the land in 2009, Bkerzay began producing pottery in 2011 with two artists who produce ceramics on site – Egyptian master potter Ahmad Deif and Lebanese architect and potter Maha Nasrallah.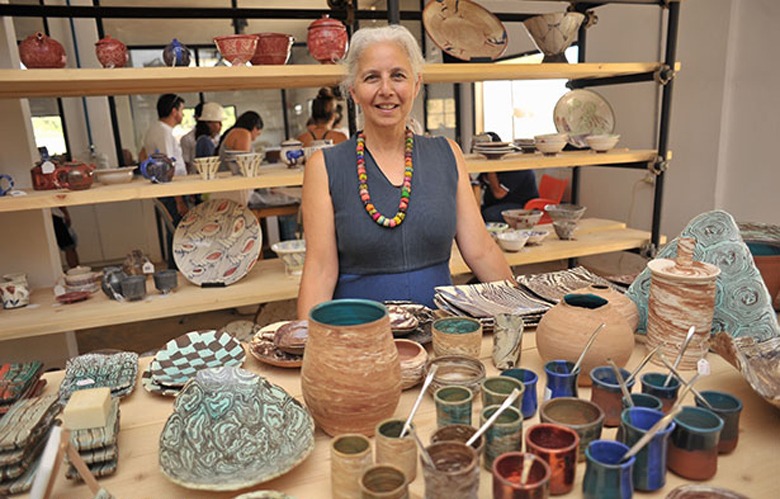 "Bkerzay has evolved into a preservation project. We wanted to preserve not only the nature, but also support people; encouraging the rural residents and craftsmen," says Salman. "There are artisans in the vicinity but unfortunately they were vanishing. In order to reinitiate [pottery] we introduced art. So we make not just the traditional pottery, but also artistic pottery."
The ceramic bowls – contemporary colorful designs of minimal trees, peacocks and various patterns all made with traditional techniques – have become a Bkerzay trademark and are sold around Beirut from the shop at the American University of Beirut's archeological museum (01 350000/2660) to Mar Mikhael's Zawal (01 444110). Visitors can see Bkerzay's two resident potters working on site and even take workshops themselves.
Salman is passionate about preserving the country's artisan traditions, but Bkerzay's artisans work on their evolution by marrying it with art, rather than keeping it in a static state. "We believe that we should network together and give new life [to the craft], not only to preserve what's old but to renew it and give it new blood," he says. "This is not a project just limited to a specific geographical location, it's a concept. We have plans for a big outlet in Beirut. We hope to network with other projects of this sort." With numerous initiatives in the works, Bkerzay is fast-becoming a springboard for developing the country's artisan crafts and promoting the products of the Shouf region.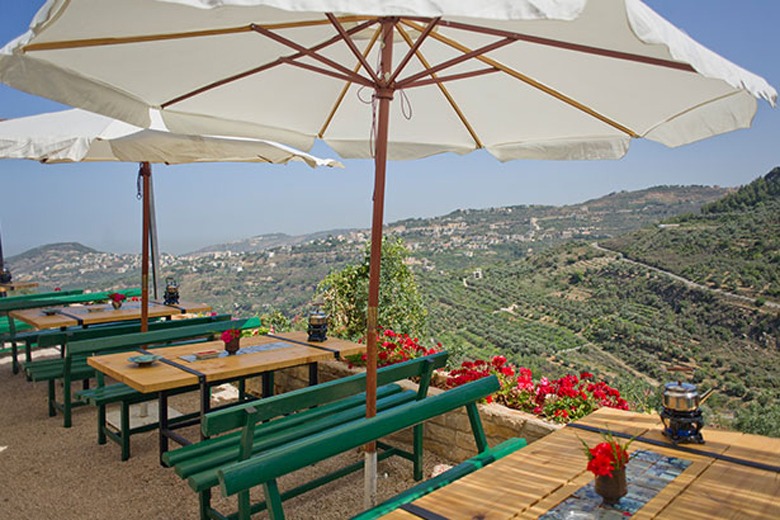 The project is also dedicated to supporting locals by promoting items from the land such as honey, olive oil, soap and herbs. Salman and his team are further developing bio plantations to produce organic fruit and vegetables as well as a bed and breakfast, an artist's house and an exhibition center, designed by Nasrallah.
03 512020, bkerzay.com
Where to eat
Each weekend, Bkerzay's simple restaurant is open for brunch and manoushe served on their outdoor terrace, shaded by trees with a stunning view over the mountains. To max out on atmosphere (and budget) eat at the nearby Mir Amin Palace (05 501315, miraminpalace.com).
Where to sleep
Once you've got into the slower pace of life of the Shouf, you'll want to make a weekend of it. Stay overnight in the stunning nearby guesthouse Bouyouti (03 310200, bouyouti.com), located between Deir El Qamar and Beiteddine.
Go with a guide
Make a day of it and go on a hike with a local guide organized by Bkerzay. Enjoy the local landscapes along one of the many trails in the area – a joint network between the land of Bkerzay and the neighboring Horsh Baakline.
The Potters of Bkerzay
was last modified:
June 29th, 2018
by
Loading
Published on: June 14, 2015