Al-Wazzani Hike and Swim with Dale Corazon – Lebanon Explorers

Back to Listing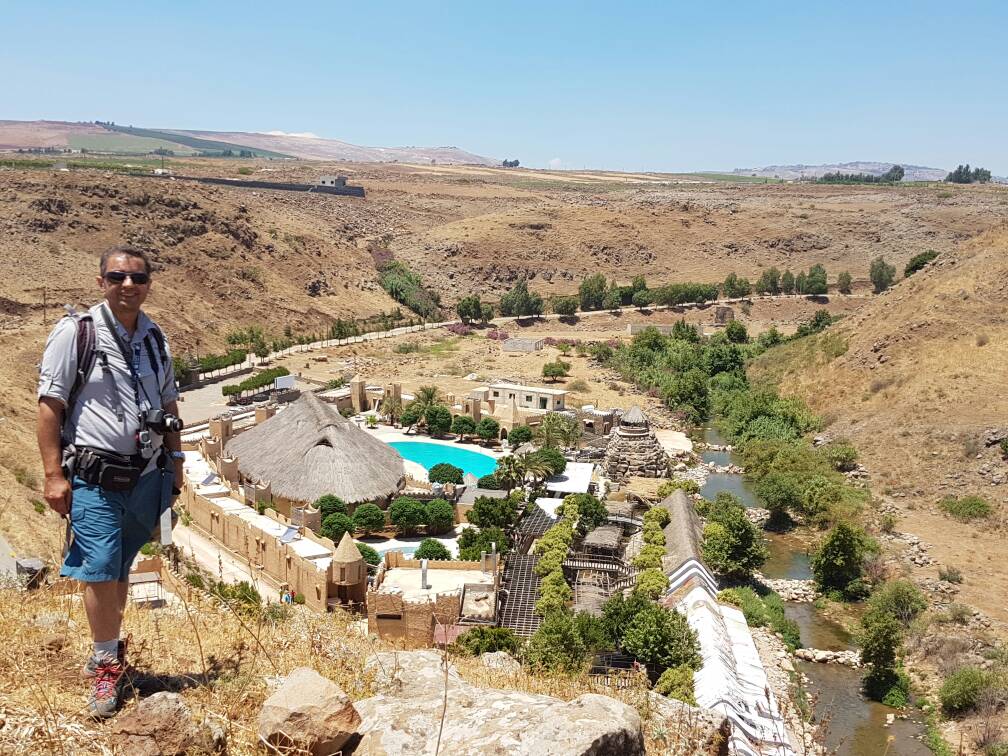 Hiking Trip to WAZZANI – KHIAM with DALE CORAZON - LEBANON EXPLORERS
EVENT LOCATION             :
Al Wazzani -  a village in Hasbaya - Nabatieh.
===============
         It is located on the banks of the Hasbani River, north of the Israel-Lebanon frontiers. It is 106 km from Beirut, and 425 meters above sea level.
WHEN                                 :
Thursday, 01 July, 2021
=====
ENCOUNTER PLACE         :
  Mar Abda Church parking facing the new bridge, Jal El Dib @                                                          7:30 AM
===============
FEES:
=====
60,000 LBP/person including transport (Open windows), professional guides
,
entrance to the resort, and pictures.
Children 18 years old and younger will have a discount of (50,000 LBP per person)
Optional transportation by your own vehicles. 40,000 LBP/person
Optional:  Lunch at the restaurant a La Carte
DESCRIPTION OF THE EVENT:
========================
We will go to one of the furthest southern locations in Lebanon, near the Lebanon-Israel frontiers. This perfectly safe location has many planted fields, as well as charming resorts and eateries.
From there, we can clearly see the following locations:


The Golan Heights (strategic highland and hills at the southern part of the Anti-Lebanon Mountains. It remains a disputed territory between Syria and the occupied Palestinian territories)


The Ghajar village (Alawite frontier village on the Hasbani River, half of which came under Lebanese control while the other half remains under Israeli occupation),


Bawwebet Fatmeh (frontier gate separating Lebanon from the Occupied Palestinian territories)


Al Wazzani (a small village in Hasbaya - Nabatieh, located north of the frontiers. It stands on the Hasbani river, has numerous planted fields, and at its proximity, you can find the Wazzani spring - the main water source feeding the Hasbani river).


HIKING LEVEL.
1 to 3 for easy, 4 to 6 for intermediate, 7 to 9 for strenuous.
Our hike will be divided into 2 levels:
L2 and L4
will first walk together by the crest of the mountain looking over the Khiam plain. From there, one can clearly see the Ghajar village and occupied territories. No major climbing in view during this hike and it will be a
moderate
one.
L2
easy trail and walk we will walk for a while then go by bus to Hosn Wazzani Resort and await the arrival of the remaining hikers to have lunch together at the restaurant.
L4
will continue walking through fields, where farmers will be busily planting crops. Hikers will finally reach a location where the Golan Heights and the Ghajar village are only a few meters away!
Before lunch at the resort, those who want can have a
swim
in the river (so don't forget your
swimwear
). Or, we can tan in the sun or just relax after the hike.
We will take our
lunch
by the river, at the Hosn Wazzani Resort, which is known for its unique rural style.
After lunch, we will take the bus to see
Bawwebet Fatmeh.
Protect yourself and others around you by knowing the facts and taking appropriate precautions:
Distancing from each other is a must.
Cover your nose and mouth with your face masks.
To keep it on, while we are on the bus. 
Clean your hands often by using hand gel or other.
WHAT TO TAKE:
============                
Healthy snacks that will boost up your energy such as dried fruits, lunch, water,
MEDICAL FACE MASKS, HAND GEL,
cap, sunglasses, sunscreen towel, and swimming-suit. Don't forget your Lebanese ID. Foreigners must bring their passports. DC members get a 20% discount on sports equipment in Sports 4 Ever branches.
==There will be a breakfast stop along the way==
FOR RESERVATION:
===============
Please Call 00961-70-986118 / 00961-70-997062 and by sending an SMS, or WhatsApp to mention your name, surname, and the event you wish to join us on.
INFO:
=====
Non-Lebanese must register one week in advance. Names must be submitted to the army for approval. (Full name, father's name, mother's name, date of birth, nationality).
NOTE:
=====
Thank you for not smoking during the trip and following all the ecotourism rules included safety regulations (Hikers are advised to join our trips to their own responsibility). And occasionally, due to reasons beyond our control, slight modifications to the event may occur.
You can join our group on
Facebook:
Dale Corazon - Lebanon Explorersيلا يا قلب
   (group) and
https://www.facebook.com/dalecorazonleb
   (Page)
Instagram: dale.corazon.leb.explorers
YouTube: Dale Corazon - Lebanon Explorers
For more information, kindly visit our website
:
http://www.dalecorazon.com/
Best Regards,
Dale Corazon - Lebanon Explorers
You might be intersted in
Al-Wazzani Hike and Swim with Dale Corazon – Lebanon Explorers
Jozor El Mina with Dale Corazon – Lebanon Explorers
Ouadi Nabaa Dali – Kfarhelda – Tannourine Hike and Swim with Dale Corazon – Lebanon Explorers