Bassam Kyrillos: The Chaos

Back to Listing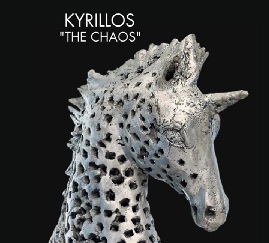 Born in 1971, Bassam Kyrillos is a Lebanese sculptor recognized for his monumental works. He completed his BFA from the University of Damascus and received his PhD in Art History from the Sorbonne. He draws figures that swim in air, but are yet made out of material that would sink in water. He brings contrast inside the work, plays with light, using the restrictions of architectural elements to talk about freedom.

Kyrillos took part in many exhibitions throughout the World, particularly in Europe, the Middle-East, China and the United States.

A pioneering figure in contemporary art, Bassam Kyrillo's sculptures are at the forefront of contemporary experimentation in the Middle East. His body of work spans both the monumental and figurative, showing mastery in several media including traditional bronze techniques and the incorporation of industrial materials.

Bassam Kyrillos creates sculptures of an alternate urbanity ; a place bearing witness to its history and simultaneously regenerating itself. These structures bear the marks of war and also burst with organic potential, searching for strategies of survival that are essential to the continuation of life.

Using metal, cement and soil, which are markers of place and habitation, Kyrillos forges sculptural monuments which honour the devastation and hope that exist at the foundations of life.
You might be intersted in
Wady Jhannam – Oyoun el Samak with Dale Corazon – Lebanon Explorers
TAMARA HADDAD: DE TERRE ET DE MATIÈRE FAILLE II