Back to Listing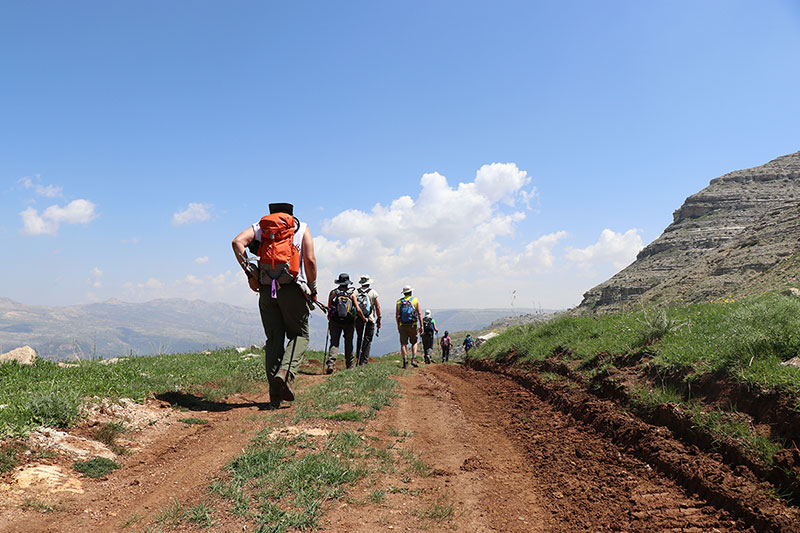 Spring has finally sprung, with all the hope it brings, the new possibilities and adventures!
We're happy to announce the LMT Spring Hike, a full month of daily guided hikes across the 470-km Lebanon Mountain Trail.

Rediscover Lebanon by hiking across its unique nature, heritage, and rich diversity.

All 27 sections of the trail will be hiked, North to South with the support of local guides on the LMT, who will accompany you and a small group of friends, family members, or colleagues (2-6 people max) with full respect to social distancing and Covid-19 safety measures.

----------------------------------------------------

What's included in your guided hiking adventure?



We will provide you with all the information and logistics to reach your starting point.


Your local guide will greet you at the beginning of your hike and take you through your chosen section, highlighting the many jewels you will find on your way.


You and your friends will carry the LMT flag throughout your hike. The flag will travel the entire trail, and each team will sign it at the end of their completed sections until it reaches its final destination marking the end of the Spring Hike.


We will arrange for the local guide to then drive you back to your car.


By hiking the trail this spring, you will contribute to the LMTA's mission of supporting rural communities in one of the healthiest, most responsible, and sustainable ways.
To read more about the event: https://www.lebanontrail.org/event-details/262
You might be intersted in
Emperor Hadrian Trail at Arz Niha Batroun with Dale Corazon Lebanon Explorers
Kfarhelda Hike and Swim with Dale Corazon Lebanon Explorers
Jahlieh Hike and Swim with Dale Corazon Lebanon Explorers