Cycling in Lebanon has become increasingly popular over recent years, and for good reason. The coastal routes in particular are full of unexpected gems. Get on your bike and take an exhilarating outdoor adventure with us as we cycle from from Beirut to Batroun. 
Step 1

Get a bike

If you don't own a bike, you can always rent one. Head to Cyclo Sport in Gemmayze (+961 1 446792), which offers special rates for 12 and 24-hour rentals, or Beirut by Bike (+961 3 435524 / 71 435524) located near the entrance of Beirut Waterfront. Sundays are ideal for bike trips since the roads are less congested. Wear a sporty outfit, and a thermal jacket to stay warm. It goes without saying that a helmet and gloves are essential for safety. If you do fall, your hands are usually first to touch to ground, so you need to protect them.

Manal Tamim, a keen cyclist, says: "It's important to remain visible at all times by wearing cycling gear that stands out. A flashy backpack and a colorful helmet help." Tamim adds that staying focused on the road is paramount. "Earphones are not recommended at all when you're cycling on the road because they can distract you, and if you are tempted to take a photo, make sure you stop somewhere safe to do it."
Step 2

Have breakfast

As you are in for a long ride (around 55km) it is best to have something light yet energizing. Have some carbs, oats and milk — just make sure it is not too heavy. Have breakfast at least one hour before you move. Pack dried fruits for the ride. Of course you need water to keep hydrated. To avoid cramps, have some bananas before you leave.
Step 3

Get pedaling

The first stretch leads you from your departure point to the Forum of Beirut in Karantina, from here you can leave the busy highway and get onto the coastal road. Go past the Forum towards Bourj Hammoud and cross the highway under the bridge along the Beirut River. If you don't want to go on the highway, an alternative route is to start at the Saifi intersection of Gouraud Street. Cycle down the street towards Mar Mikhael (Armenian Street) until you reach the crossroad of Bourj Hammoud. From here, you can easily get to the sea road.
Step 4

Karantina to Dbayeh

The next leg will take you from Karantina to Dbayeh. The sea road will eventually run perpendicular to the highway. This is when your quiet ride will become noisier but don't fret. Take a water break once you reach the Dbayeh Corniche. Relax your muscles while admiring Beirut's skyline. Enjoy your triumph and get ready to move again.
Step 5 Dbayeh to Jounieh
Now you will head for Jounieh along the coast until you reach Nahr el Kalb (Dog River). You will have to go over the bridge to cross the river, then under the highway to get back to your main trail, closer to the coast. If you have time, take a look at the historic wall where invading armies have marked their passage, finally ending with the seal declaring Lebanon's independence in 1943. Keep on pedaling past Kaslik and its residential buildings until you reach central Jounieh and the old city. Take a well-deserved break in one of the many restaurants. Have a snack and some juice for energy.
Step 6 Jounieh to Byblos
You are halfway there and now that you've taken a short rest, it's time to hit the road towards Byblos. After you've crossed Jounieh's old town, you'll pass by the famous Teleferique du Liban. As you continue towards Tabarja, the road will incline. Be prepared to pedal hard for around half a kilometer. It will be all worth it once you reach the top. The scenery will change, and your journey will be less strenuous.
Step 7

 Byblos to Batroun

You still have about 12 to 16kms of cycling before you reach your final destination, but this is by far the best stretch of the whole trip. There are no inclinations to worry about and greenery will surround you throughout.
The highlights
The old souks of Jounieh will charm you before you conquer Tabarja hill. The energizing feeling of knowing it is the one and only uphill section of the ride is definitely a highlight.
Once you pass Safra, a treasure box will open before you: Fidar, a place time forgot but where maritime traditions live on; Byblos, with its millennial charm — a detour passed the port is a must; Amchit's Furn el Sabaya, well worth a stop for its exquisite manouche and signature mouwaraqa sweet.
After Camping Amchit, take the small road by the side of the sea and you'll find yourself in surreal surroundings. Completely abandoned, this area boasts impressive architectural remnants including bridges built by the Australian and British Corps after World War Two. Finally, the beautiful coastal houses of Monsef hiding behind their walls of bougainvillea will be pleasing to the eye before the final stretch of your adventure.
Where to Eat
---
Batroun is bursting with exciting places to have late lunch or early dinner, depending on what time you arrive. Of course, fish features high on the menu of most establishments, but there are also lots of other choices depending on what tickles your fancy.
Batroun is famous for its lemonade, so a tall glass is a must from the oldest lemonade shop Hilmi's (+961 6 740507), dating back to 1888, or Limonade Tony Daou (+961 6 741564). One of Batroun's unofficial landmarks is Chez Maguy (+961 3 439147) next to the Makaad el Mir site. If you're looking for the quintessential Batroun experience, then Patisserie RIM (+961 6 740 121) is the place for you. Being the oldest lemonade spot, it holds a special place in most Batrounis' hearts.
The seafood and the epic views at Le Marin (+961 6 744016) are unbeatable, but the true taste of Batroun can be found at Batrouniyat (+961 6 744510), an old stone house which has been converted into a restaurant. The homemade preserves, olive oil and regional specialties are delicious.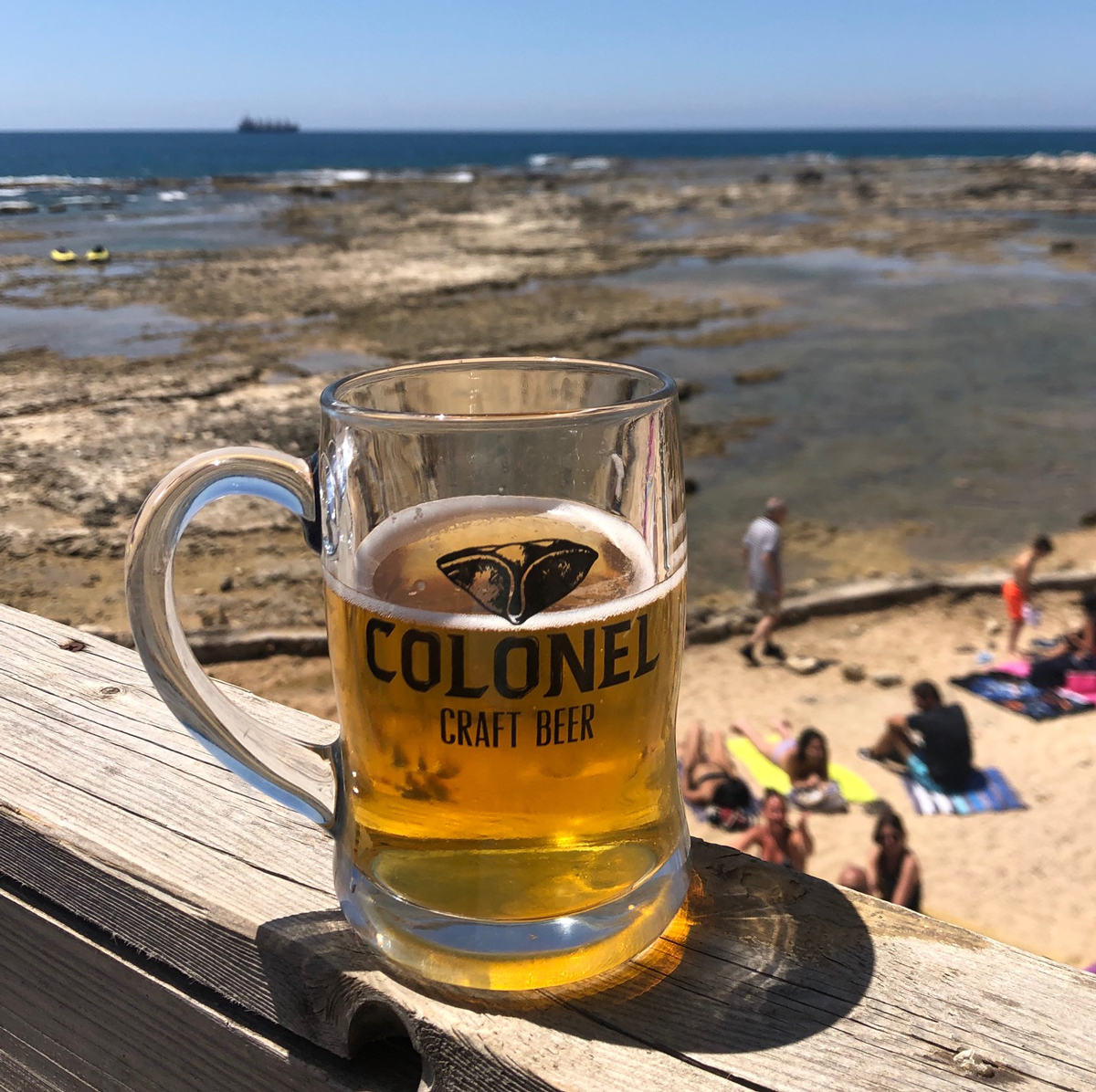 Batroun has also made a name for itself in the beer-brewing industry in recent years with Colonel Brewery and Distillery's (+961 6 743543). This spot promises a chilled-back ambience, tasty food and, most importantly, thirst-quenching beer.
Where to Sleep
---
There are plenty of options in Batroun for an overnight stay. Aqualand (+961 6 642366) and San Stephano Resort (+961 1 6 740366) have plenty of activities to choose from. For a more luxurious stay, bask in the sun at L'Auberge de la Mer (+961 6 740 825) in the heart of Batroun's charming old souk, or by the infinity pool at Batroun Village Club (+961 6 642366).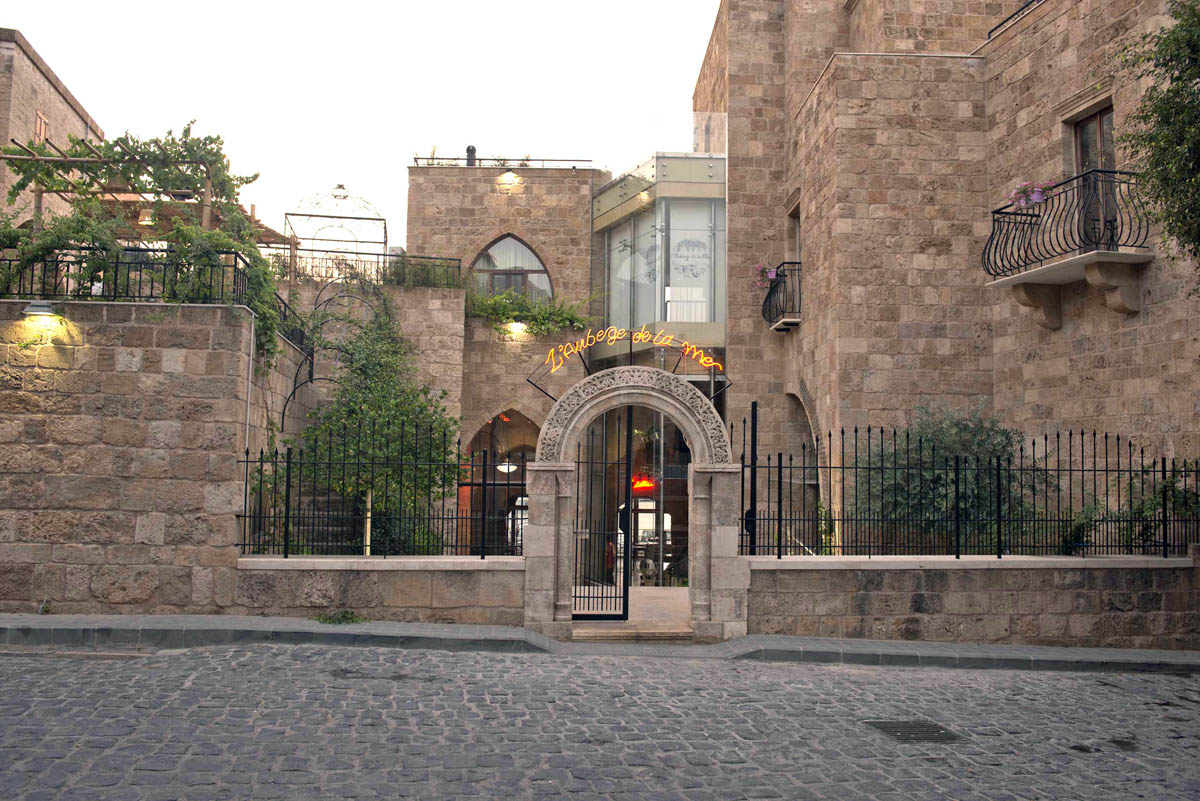 You can also find a selection of guesthouses in the area. Nestled in a little valley overlooking the Mediterranean, Beit Al Batroun (+961 3 270049) is a haven of peace and comfort. Beit Bridi (+961 3 360760) and Abdelli Terraces (+961 76 333569) are located on the outskirts of the town, providing guests with splendid views of the hills and the sea as well as pretty gardens to while away the hours.