Chatine – The Genesis by Tourleb

Back to Listing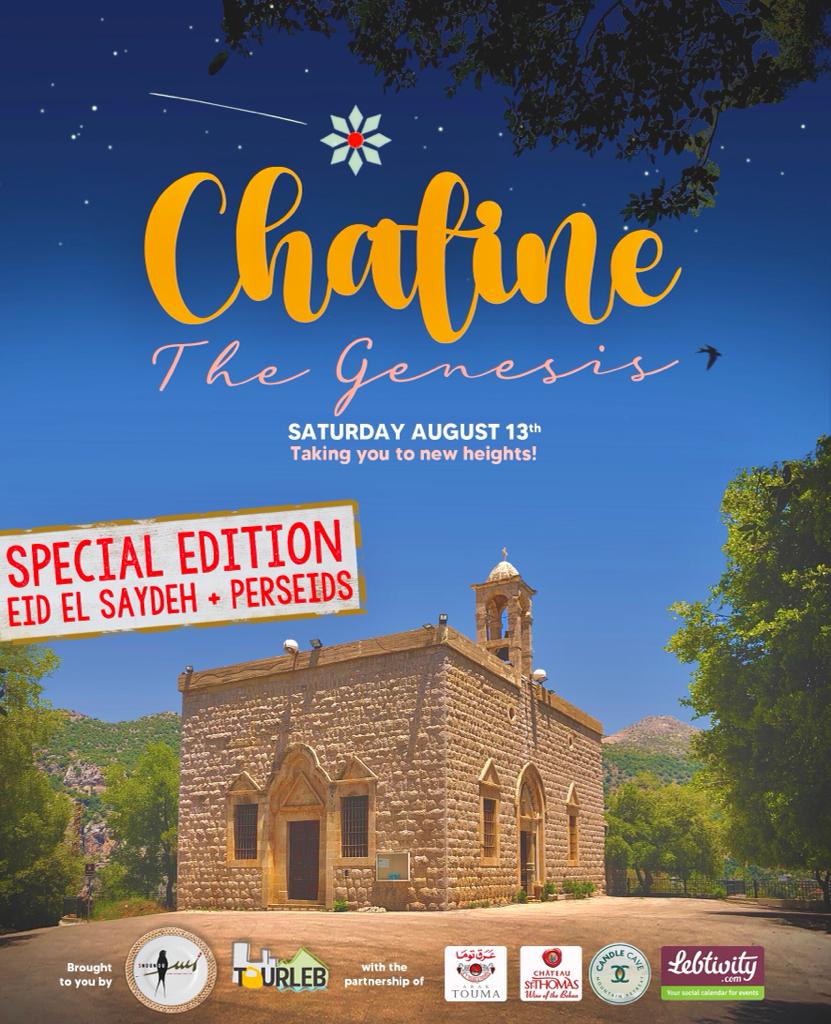 On August 13, join us for a special twist of our Chatine events.
For one day only let's uncover everything related to Eid El Saydeh as it is celebrated in our mountains by all religious communities today.
Food, candles, stories, bonfire and much much more await you for this unique seasonal event.
Join us and let yourself be surprised and swepped away but gorgeous landscapes, delicious foods, and local stories.
Price:
50 USD without Transportation
60 USD with transportation
Including:
Lunch, guiding, activities, tasting , visits and yummy dinner around the bonfire.
RSVP ASAP 70 48 45 45
You might be intersted in
Beirut Books: Opening Of The Exhibition Non-Political Concerns Of The Art Of Boo Festivals
I Work In A Coffee Shop, Wissam Khoury