Deir Mimas-Qala'at al-Shaqif Highlights with Dale Corazon- Lebanon Explorers

Back to Listing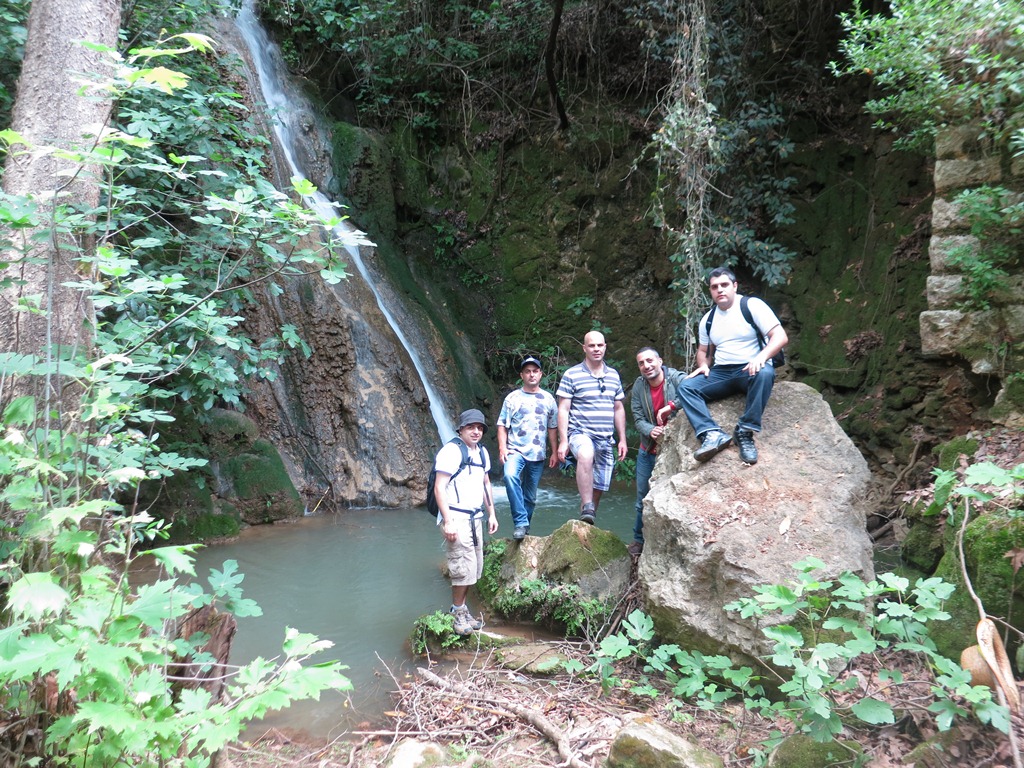 Hiking Trip to Deir Mimas with DALE CORAZON - LEBANON EXPLORERS
                                    Jesus stayed one Day there

Trail by Dale Corazon,

HIKE LOCATION                       :  Deir Mimas/Nabatieh/In the South

=============                        620 meters above sea level. /103 km from Beirut.

                   

WHEN                                        :  Saturday, May 01, 2021

=====

 

ENCOUNTER PLACE                    :  Mar Abda Church parking facing the New bridge, Jal El

===============                       Dib, @ 7:30 AM.

 

FEES:                            

====

50,000 LL/person including transport (comfortable air-conditioned Pullman), professional guides, 5 minutes warming up, stretching, and pictures.

Optional transportation by your own vehicles. (35,000 LL per person).

Children 18 years old and younger will have a discount of 12.5%. (40,000 LL per person)

 

Don't forget your Lebanese ID. Foreigners must bring their passports.

 

DESCRIPTION OF THE EVENT:

========================

Deir Mimas (also spelled Deir Mimas, Deir Mamas, and Deir Mimmas) is a picturesque town. Named in honor of Saint Mamas, the town overlooks the Litani River and the medieval Beaufort Castle to the west, and the snow-capped summits of Mount Hermon to the east.

In addition to the cultivation of grapes, and figs, Deir Mimas continues to be a major producer of olives and olive oil with 4 old mills, 52 water sources, and a waterfall. We can find there Tabsoun (طبسون), it is the Lebanese name for the Rock Hyrax a small furry brown animal, unique in its morphology and social life.

Qala'at al-Shaqif, "Bel Fort" or "Beau Fort" in French, Shaqif Arnun or Qala'at al-Shaqif in Arabic means Castle of the High Rock. It was a Crusader fortress captured by Fulk, King of Jerusalem, in 1139. Saladin captured it in 1190, and 60 years later it was returned to Crusader control. In 1268 Sultan Baibars captured the castle. In the 17th century, Fakhr-al-Din II took the castle as a part of his network of fortifications, overlooking the plane of Marjeyoun, the Litani river, and the Nabatieh region.

HIKING LEVEL. 1 to 3 for easy, 4 to 6 for intermediate, 7 to 9 for strenuous

Level 4 is intermediate; It is a beautiful and safe walking path of just 6 KM. We will all begin from the village and head to the vast forests to visit the Deir Mimmas (1404 A.C.) located at the upper part of the litany river. The stunning mountainous landscape, with trees seemingly defying gravity and growing on extremely vertical slopes, is impressive. We will encounter many olive trees aged thousands of years, we will visit the Waterfalls, Tabsoun, and pass-through trees and bushes. The last part of this trail is ascendant.

At this point, we will split into 2 groups and level 4 will have a walk in the village crossing water sources, old houses, and old narrow stone staircases and at the end, we will take the bus to Tallet Allie to meet the other group.

Level 5 (11 Km) will walk a vertical trail to Tallet Allie. Your eyes will capture panoramic views, even Cyprus, Israel and Syria can be seen from this spot. You will return back on another route to meet Level 4 and walk along a track rich in beautiful views.

Later on, you will visit "Beaufort Castle", a historical fortress in "Arnoun" village overlooking the whole region.

Deir Mimas hike is not just a hike; it is a cultural tour as well.
Protect yourself and others around you by knowing the facts and taking appropriate precautions:

Distancing from each other is a must.

Cover your nose and mouth with your face masks. To keep it on, while we are on the bus. 

Clean your hands often by using hand gel or other.

 

WHAT TO TAKE:  Don't forget your Lebanese ID. Foreigners must bring their passports.

============

Healthy snacks that will boost up your energy such as dried fruits, lunch, water, MEDICAL FACE MASKS, HAND GEL, cap, sunglasses, and sunscreen. Wear comfortable walking shoes (Professional brand is recommended) and don't forget to get a light jacket. DC members get a 20% discount on sports equipment in Sports 4 Ever branches.


==There will be a breakfast stop along the way==


FOR RESERVATION AND INFO:

=======================

 

Please Call 00961-70-986118 / 00961-70-997062 and by sending SMS, or WhatsApp mention your name, surname, and the event you wish to join us on.

 

INFO: Non-Lebanese must register one week in advance. Names must be submitted to the army for approval. (Full name, father's name, mother's name, date of birth, nationality), it's Passport Photo.

NOTE:

=====

Thank you for not smoking during the trip and following all the ecotourism rules included safety regulations. And occasionally, due to reasons beyond our control, slight modifications to the event may occur.

You can join our group on Facebook: Dale Corazon - Lebanon Explorers  يلا يا قلب (group) and https://www.facebook.com/dalecorazonleb   (Page)

Instagram: dale.corazon.leb.explorers

YouTube: Dale Corazon - Lebanon Explorers

For more information, kindly visit our website:  http://www.dalecorazon.com/



Best Regards,

Dale Corazon - Lebanon Explorers




You might be intersted in
Deir Mimas-Qala'at al-Shaqif Highlights with Dale Corazon- Lebanon Explorers
Darb El Sama Harissa Night Hike with Vamos Todos
Ma3aser El Shouf Hike and Tour with Dale Corazon – Lebanon Explorers