Fruits and vegetables day, swimming and tour in the South with The Little Explorer

Back to Listing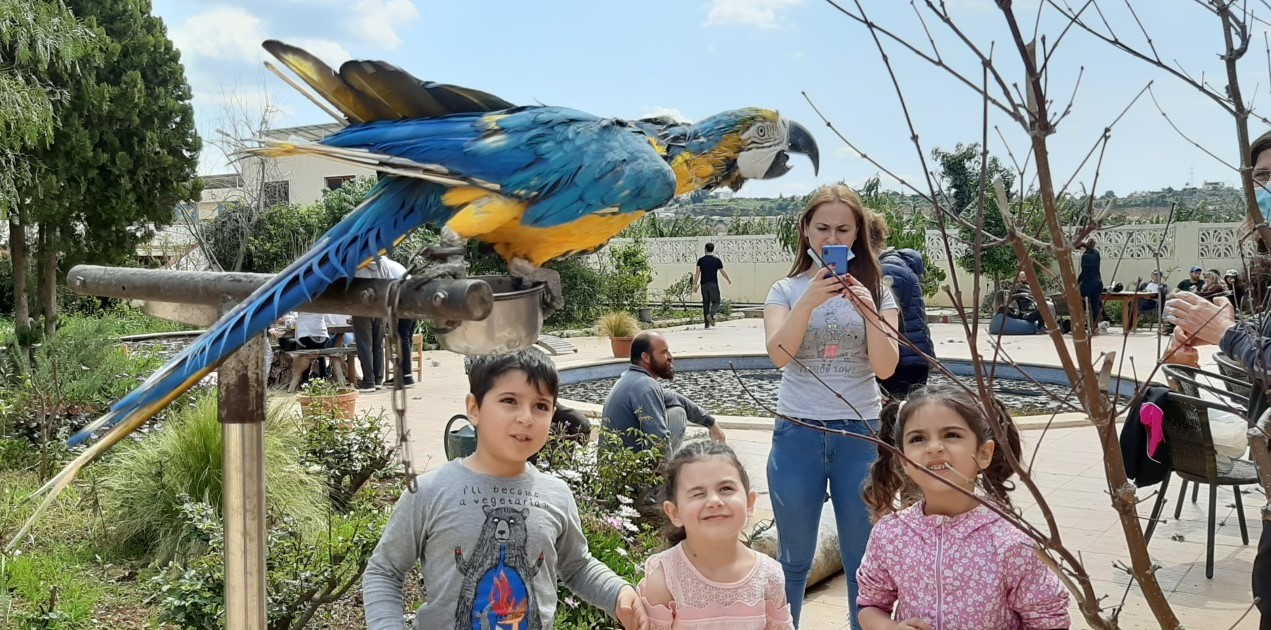 MEETING POINT: Mar Abda Church parking facing the new bridge, Jal El Dib @ 7:30 AM.

FEES: 145,000 LBP/person including transportation (open windows), professional guides, photos, and lunch. 135,000 LBP/person for children under 12 years old. Taking appropriate precautions, the places on the bus are limited.

Optional transportation by your own vehicles. 130,000 LBP/person.

Access to the swimming pool 55,000 LBP/ person

==There will be a breakfast stop along the way==
What to wear and bring:
Comfortable pants and shoes, a cap, a small backpack, sunglasses, a sunscreen towel, and a swimming suit. Don't forget to get a light jacket.
EVENT DESCRIPTION:
"In the midst of chaos …there is also opportunity".
Let us together get the chance to share exceptional moments and delight in special activities in nature.
Join us, members, families, kids & adults to spend an amazing day and share treasured moments.
It's about picking, swimming, and discovering the beauty of the South.
We will start our day by exploring the land; meet the wonderful people behind it and picking fruits-vegetables at the
House of Lilies
; an activity that the
whole family can enjoy.
The House of Lilies is an
agritourism family project
that aims to practice sustainable farming for the growing of crops and the rearing of animals to provide wholesome farming products of outstanding quality for our guest community. Our main products are Bananas (Cavendish, Red, Manzano & Plantain), Avocados (Fuerte, Etinger, Lamb Hass, Pinkerton & Reed), Anonas, Pomegranate (Sweet, Sour-Sweet & Sour), and Citrus Fruits (Lemon, Abu Surra, Lime, Grapefruit, Kumquat). The House of Lilies also produces various types of
Hydrosols
(Orange blossom, Sage, Thyme, Wild Mint, Rosemary, Eucalyptus & Lemongrass) &
organic banana chips
. Finally, you can find their Water Lilies plants of various colors & other Aquatic plants as well as ornamental fish grown in ponds.
Our lunch will be nearby, we will sit together, share and watch the beauty of the farm
House of Lilies
.
On the menu:  - Kebbet Banadoura, Kebbet Adass, Moujadara Jnoubieh, Salade Rocca_Oregano, Tabbouleh, Koussa Mehche, Chich Barak, Yoghourt, Limonade, and fruits basket.
May also benefit from a swim in a private swimming pool.
Later we will head to
Maghdouche
: It is 8 km southeast of Sidon and stands at 230 m. It is natural, the rock-dug cave was found it, his name Al-Mantara.
It is said that, when Jesus came to Sidon, the Virgin Mary who accompanied him, waited for him at the top of the hill where Maghdouché is located today. She spent the night in a cave that came to be known as Mantara,
It is
crucial to discover
and realize the importance of our traditional and old Lebanese landmarks in the South. You will be amazed to find out that.
Be part of the adventure
Best Regards,
The Little Explorer Team.
You might be intersted in
City Neighbouring Earth Part 2 by Jorj A.Mhaya
Ghada Zoghbi: Pretty Abandoned
Bassam Kyrillos: The Chaos