Full day in Maasser El Shouf with Lebanon Stories – احكيلي عن بلدي

Back to Listing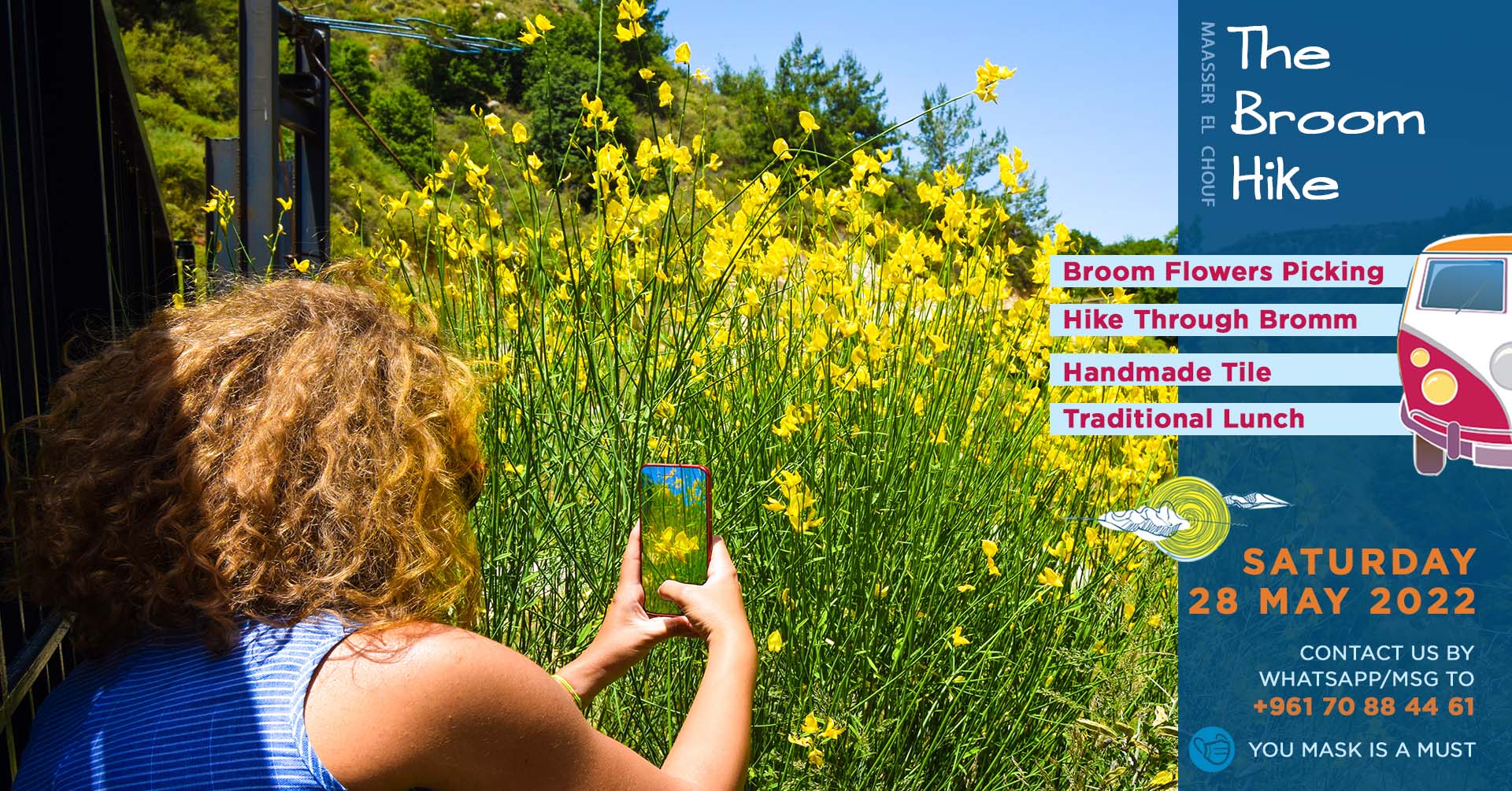 Broom season has arrived!
🌾Broom, also known as Spanish broom, is a wild herb with various names and pronunciations depending on the village and region. Some people in Lebanon call it Wazzel, while others call it Nazzel.

🌾Depending on altitude, the flower season begins in April and lasts until June. Wazzel water tastes great and can be brewed with tea. It is beneficial to the heart and kidney stones, according to traditional medicine.

🗓️On Saturday, May 28, 2022, we will go on a Broom hike to Maasser El Chouf village to:
📍Gather Broom Flowers
📍Distill our hand-picked brooms
📍Workshop on handmade tiles
📍Also, eat a rural lunch.

Gathering: 🕗8:00 Gallery Semaan
Departure: 🕗8:15 sharp
📞For reservations contact us on 70884461 or WhatsApp us via http://wa.me/96170884461
Fees: 👝35$ -
Including trip transportation | guidance | hand-made tile workshop | provincial lunch
Excluding insurance
⚠️What to bring with you:
Hiking shoes, Hat, Sunglasses, Sunscreen, your COVID-19 equipment, snacks
⚠️In case of cancellation 48 hours prior to the event, we highly appreciate that you settle the fees via OMT.
⚠️Slight modification may occur!
You might be intersted in
Ezer forest Faqra Hike with Golden Feet
TRAVELLER photo exhibition
Dlebta village – Christmas Fair