Jozor El Mina with Dale Corazon – Lebanon Explorers

Back to Listing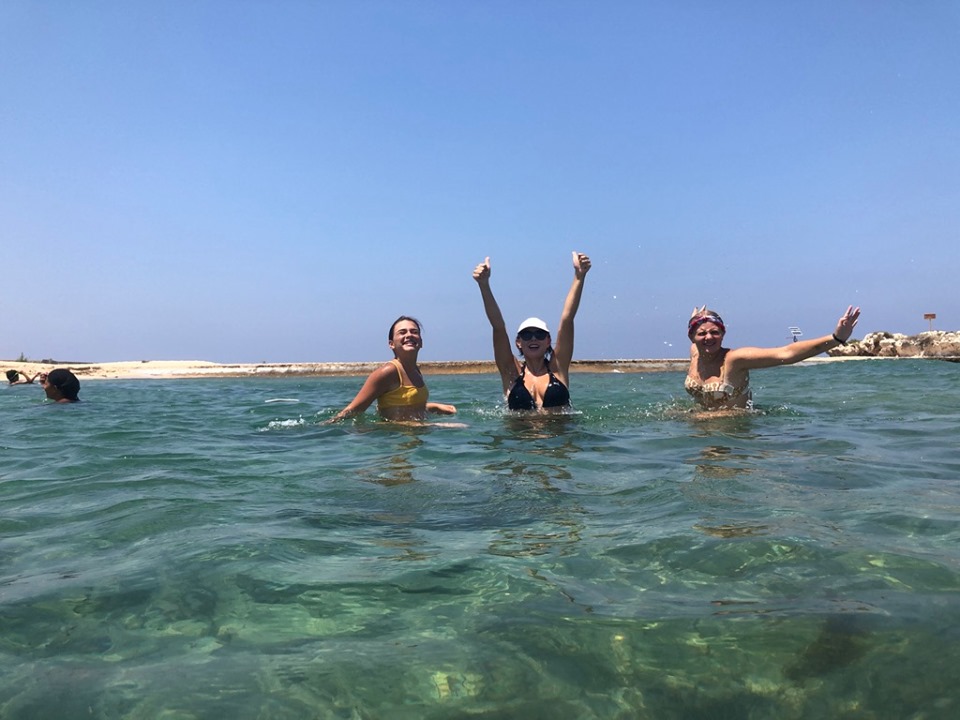 Trip to El Mina Islands
LOCATION                                  :
  Jozor El Mina/ In the sea facing to Al Mina, Tripoli
=========
                                    0-12 meters above sea level.
5,5 km from Al Mina
WHEN                                            :  
Thursday, June 24, 2021
=====
ENCOUNTER PLACE         :
  Mar Abda Church parking facing the new bridge, Jal El Dib @                                                7:30 AM
===============
FEES:
=====
80,000 LBP/person including transport, professional guides, boat ride, and pictures.
Children 18 years old and younger will have a discount of 10%. (65,000 LBP per person)
Optional transportation by your own vehicles. 60,000 LBP/person
DESCRIPTION OF THE EVENT:
=======================              
This time our trip is different; we are going to the sea, but where? It's in front of Tripoli, where there are 9 islands of which 3 of them (Palm, Sanani, Ramkine) make a
nature reserve and cultural heritage place
. The description of this reserve is given at the end.
A
boat ride
will take us to reach the islands, it takes about 30 minutes to get there, and we will admire from a distance the ancient ruins of the city and the small islands. This island is now considered "Mahmeyyeh Tabeeyeh" and it's also called "Jaziret el Nakhel".  No palm trees or rabbits currently exist on the island but it's said that there were some in the past.
We will start our tour on a boat around the islands and we will end this
relaxing day by swimming in wonderful clear water at the beach
.
Before our trip to the island, will make a visit to the historical "
Borj el Sabaa
" and a tour in Mina.
It will be a nice experience!  Don't miss it.
Protect yourself and others around you by knowing the facts and taking appropriate precautions:
Distancing from each other is a must.
Cover your nose and mouth with your face masks.
To keep it on, while we are on the bus. 
Clean your hands often by using hand gel or other.
Live it up! It will be a memorable day!
WHAT TO TAKE:
============                
Healthy snacks that will boost up your energy such as dried fruits, lunch, water,
MEDICAL FACE MASKS, HAND GEL,
cap, sunglasses, sunscreen towel and swimming-suit (better wear it under your clothes). Don't forget to get your Lebanese ID or passport. DC members get a 20% discount on sports equipment in Sports 4 Ever branches.
==There will be a breakfast stop along the way==
FOR RESERVATION AND INFO:
=======================
Please Call 00961-70-986118 / 00961-70-997062 and by sending an SMS, or WhatsApp to mention your name, surname, and the event you wish to join us on.
NOTE:
=====
Thank you for not smoking during the trip and following all the ecotourism rules included safety regulations (Hikers are advised to join our trips to their own responsibility). And occasionally, due to reasons beyond our control, slight modifications to the event may occur.
You can join our group on
Facebook:
Dale Corazon - Lebanon Explorers يلا يا قلب
   (group) and
https://www.facebook.com/dalecorazonleb
   (Page)
Instagram: dale.corazon.leb.explorers
YouTube: Dale Corazon - Lebanon Explorers
For more information, kindly visit our website
:
http://www.dalecorazon.com/
Best Regards,
Dale Corazon - Lebanon Explorers
You might be intersted in
Naqoura and Tyre with Golden Feet
Kfarhelda – Beit Shelela hike and swim with Dale Corazon – Lebanon Explorers