Niha Bekaa – Roman Temples & More with Dale Corazon Lebanon Explorers

Back to Listing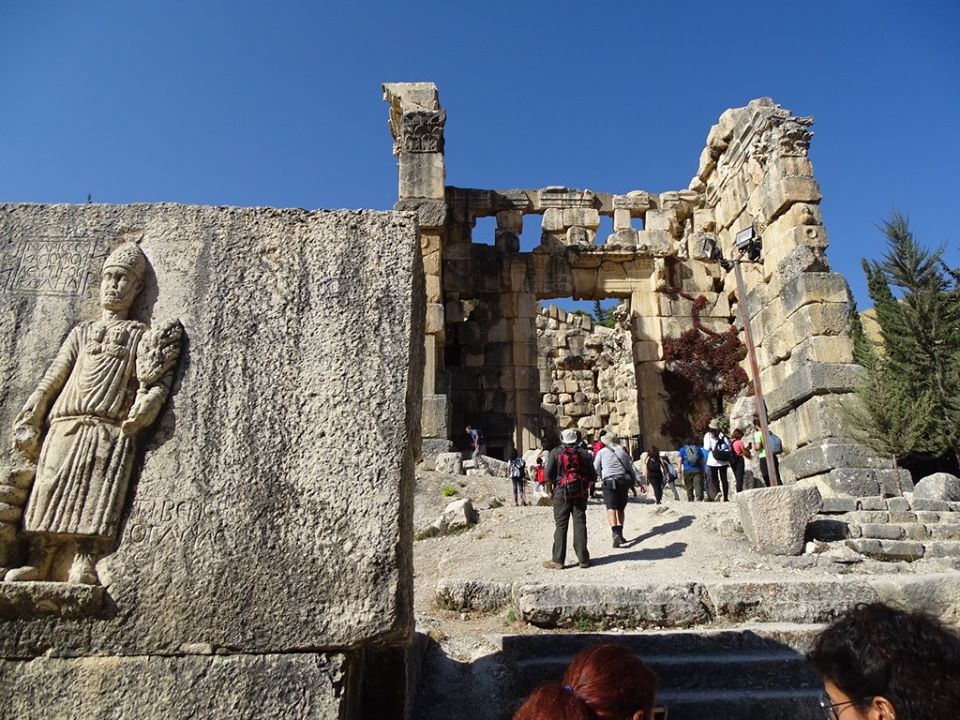 Come and experience the adventure of hiking along the charming village of Niha Bekaa and Ferzol. The word 'Niha' means a place of rest, as it was once the Roman emperor's summer place in Baalbeck. Niha is known for the 4 citadels dating back to the Roman Empire were constructed between the 1st and 3rd century AD, with some even further back to the Byzantine and Phoenician era. The citadels are grand, which can be compared to those at Baalbeck, albeit on a smaller scale.



The hike will begin from Niha where we will visit the well-preserved lower temple.

After this, we will divide into two groups: easy and intermediate.

 

HIKING LEVEL. 1 to 3 for easy, 4 to 6 for intermediate, 7 to 9 for strenuous/advanced

 

Level 4 (approx. 2:30Hr) will continue to walk a bit uphill until they reach the upper temple El Hosn of Niha, which is still upright but in very good condition. Stunning panoramic views of the Bekaa valley can be enjoyed from up there. Then the trail becomes a downhill walk all the way to Ferzol.



Once in Ferzol, we will all go to Al-Habis to see ancient ruins and caves dating from the Canaanite, Phoenician and Roman era. The ruins are from a prehistoric empire that has been carved into the mountain as Cappadocia in Turkey, famous for allegedly housing all the gold treasures of that empire! On the other side, we will see the king's chair, wine presses, and many historical remnants.

 

Level 3 (approx. 1:30Hr) The same trail as level 4, the difference is; will reach the upper temple El Hosn of Niha by bus.



We will have time to rest and visit Rayak Train station before walking back to our bus and continuing back home.
You might be intersted in
"Tale Of Us" – Solo Exhibition at Chaos Art Gallery