Qanafar Kefraya hike, Chouchene, wine tasting with Golden Feet

Back to Listing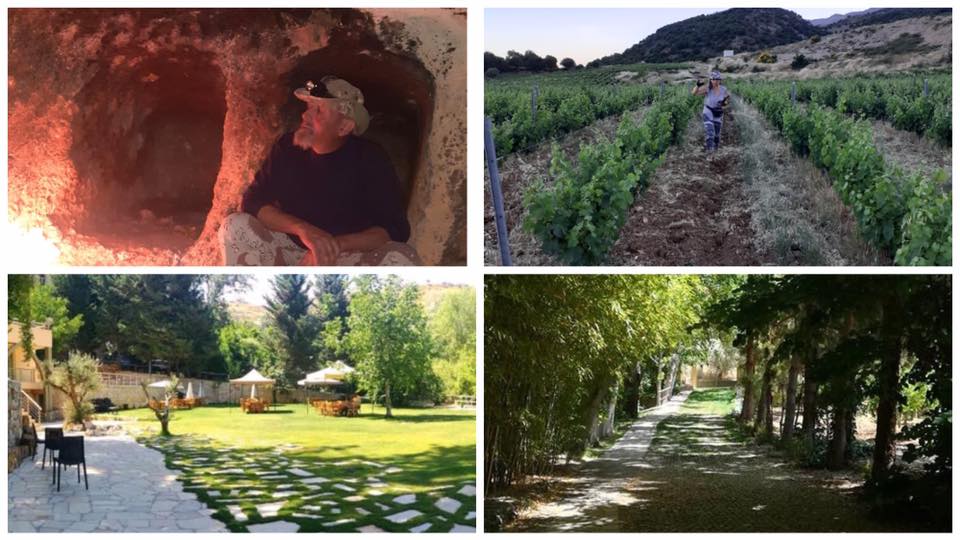 Join us this Sunday for new trail in West Bekaa.Kherbet Qanafar is located in West Bekaa, about 65 km from Beirut(altitude 1200 meter).The origin of the name Qanafar is not clear. Some say it goes back to the time when the village was ruled and ruined under the reign of King Qanafar.
Our hike will starts from Ain Zebdeh village ,passing by beautiful landscapes,reaching Kherbet Qanagar village ,To Kefraya.
we will start with a moderate hike in one of the most beautiful villages of the area, Ain Zebde. This small village stands on a hill overlooking a panoramic view from Zahle to Jabal el Sheikh (or Hermon Mountain) amazingly.We will see in our trail very old oak trees with a lot of old stories to tell. These oak trees date back to the Roman era & we will pass by grape vines.
Then we will visit the amazing Domaine de chouchène in Qab Elias Where we will tour it around & take a Lunch.It is a great escape in the middle of the nature,offering many facilities such as guesthouse,cafe and wedding venue.
Then,we will go to the international winery named "Chateau Heritage" where We'll tour the surroundings and we will make a wine tasting there.
Lunch break will be in domaine de chouchène(a la carte) or you can
bring your Snack with you.
we have 2 level:
Easy:6 Km
Medium:11 Km
Price:
*By bus:170000 LL/person(include transport& guidance)
*By your own car:85000 LL/pers(Guidance)
N.B:the insurance is not included,team Golden feet is not responsible for any incident that takes place during the event
*Groups with 5 persons & more will get a 10000 LL discount/pers.
Meeting points:
*7:45 AM from jounieh near cafe abi nasr behind stade fouad chehab.
*7:55 AM near Mobilitop nahr el Mot
8:05 AM near Wooden Bakery Baabda on the junction of the republican palace.
N.B:We can pick up hikers who live on our way.
For reservation and for more information:Roland Kamel:03/418894
What to bring?
==========
- Comfortable hiking shoes
- Comfortable pants
- Jacket
-Mask
- Hat
-stick
- Sun glasses
- Sun screen - Backpack
- ID Card or Passport
- Self Insurance Card
https://www.facebook.com/goldenfeetleb/
You might be intersted in
Joan Ill: Méditerranée exhibition
Jabal Turbul hike with Vamos Todos