The Green Forest hike with Dale Corazon – Lebanon Explorers

Back to Listing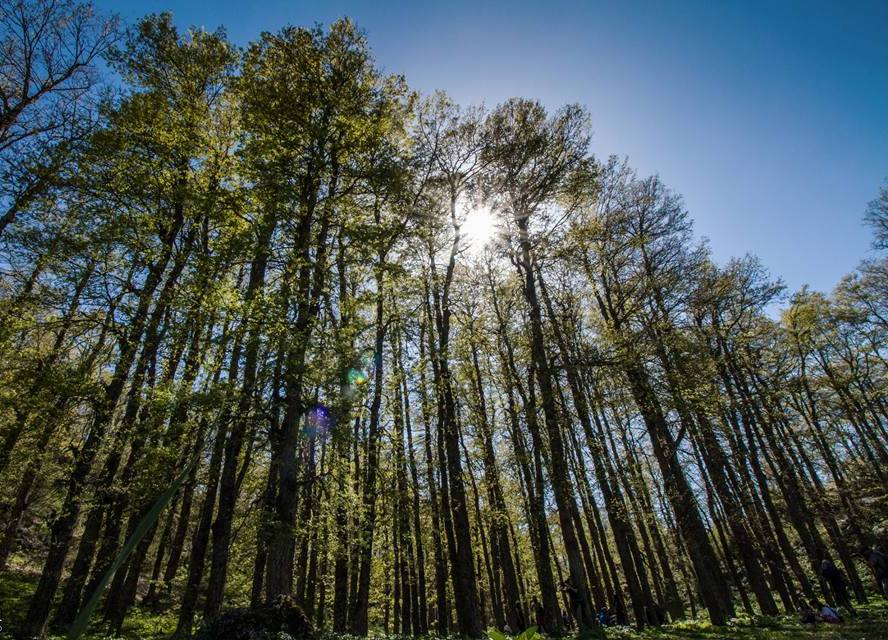 Hiking Trip to Ammouaa with Dale Corazon - Lebanon Explorers
HIKE LOCATION:
 Qobbayat – Ammouaa/ Akkar Districts/North
=============
                  1300 to 1600 meters above sea level, 120 km from Beirut.
WHEN: 
Sunday, July 11, 2021
=====
MEETING PLACE:
 Mar Maroun Church Parking, Dora @ 7:30 AM
===============
Driving directions to Mar Maroun 
https://dalecorazon.com/contact/
FEES:
=====
58,000 LL/person including transport (comfortable air-conditioned Pullman), professional guides, 5 minutes warming up, stretching and pictures.
Optional transportation with your own vehicles.
(35,000 LBP per person)
.
Children 18 years old and younger will have a discount of 25%. (45,000 LBP per person)
Groups of 5 and plus get a discount of 20% per person (48,000 LBP per person)
There is a 2.000 LL extra entrance fee to the reserve.
DESCRIPTION OF THE EVENT:
======================== 
Ammouaa is combined with different forests, like junipers, hairy oaks, cypresses, cedars, and Cilician firs. The forest of hairy oaks is to be counted among the
most beautiful forests in the world.
Ammouaa or Qammoua
Nature Reserve
is considered the most important forest region of Lebanon and an
important tourist center
, lies in a splendidly beautiful area, and protects one oN.B. Baldati trip manager can adjust the tour for safety reasons without prior notification, please read well the terms and conditions f the
largest cedar forests
in North Lebanon. All info and description of the forest will be described on site.
HIKING LEVEL. 1 to 3 for easy, 4 to 6 for intermediate, 7 to 9 for strenuous.
Our hike will be divided into 2 levels:
Level 4
, mostly it's easy down and beautiful trail, it's just amazing walking between different forests. The stunning mountainous landscape, with cedars seemingly defying gravity and growing on extremely vertical slopes, is impressive. You will also be able to see Ammouaa camp and rare flowers particular to this high-altitude terrain.
Level 5,
is the same but will cross the Ammouaa camp walking. Rest stops are minimal. The scenery is great, for both levels Will take our lunch under one of these trees
(Ozor Tree)
where the trees reach the sky.
After you should visit in Fneydik village the water source "
Nabe3 Mgharet Fneydik
" where it was caved in the rock about 200 meters.
Protect yourself and others around you by knowing the facts and taking appropriate precautions:
Distancing from each other is a must.
Cover your nose and mouth with your face masks.
To keep it on, while we are on the bus 
Clean your hands often by using hand gel or other.
On our way back to Beirut, we may stop in Batroun to drink fresh Lemonade.
WHAT TO TAKE:
============                 
Healthy snacks that will boost up your energy such as dried fruits, lunch, water,
MEDICAL FACE MASKS, HAND GEL,
cap, sunglasses and sunscreen. Wear comfortable walking shoes (A professional brand is recommended) and don't forget to get a light jacket. DC members get a 20% discount on sports equipment in Sports 4 Ever branches.
==There will be a breakfast stop along the way==
FOR RESERVATION AND INFO:
=======================
Please Call 00961-70-986118 / 00961-70-997062 and by sending SMS, or WhatsApp mentions your name, surname, and the event you wish to join us on.
NOTE:
=====
Thank you for not smoking during the trip and following all the ecotourism rules included safety regulations. And occasionally, due to reasons beyond our control, slight modifications to the event may occur.
You can join our group on
Facebook:
Dale Corazon - Lebanon Explorers  يلا يا قلب
(group) and
https://www.facebook.com/dalecorazonleb
   (Page)
Instagram: dale.corazon.leb.explorers
YouTube: Dale Corazon - Lebanon Explorers
For more information, kindly visit our website
:
http://www.dalecorazon.com/
Best Regards,
Dale Corazon - Lebanon Explorers
You might be intersted in
Chatine – The Genesis by Tourleb
Wady El-Mahabess Hike & Swim on Sun, Aug 14, 2022 with DALE CORAZON – LEBANON EXPLORERS
Spend Sunday surrounded by Greek vibes at Grecco – Byblos