Tawlet Souk el Tayeb has welcomed a new addition to its family of traditional Lebanese open kitchens — Tawlet Bakish. The new restaurant, which is located in the idyllic Bakish region of Baskinta, invites guests to rediscover age-old recipes and celebrate the culinary traditions of the region.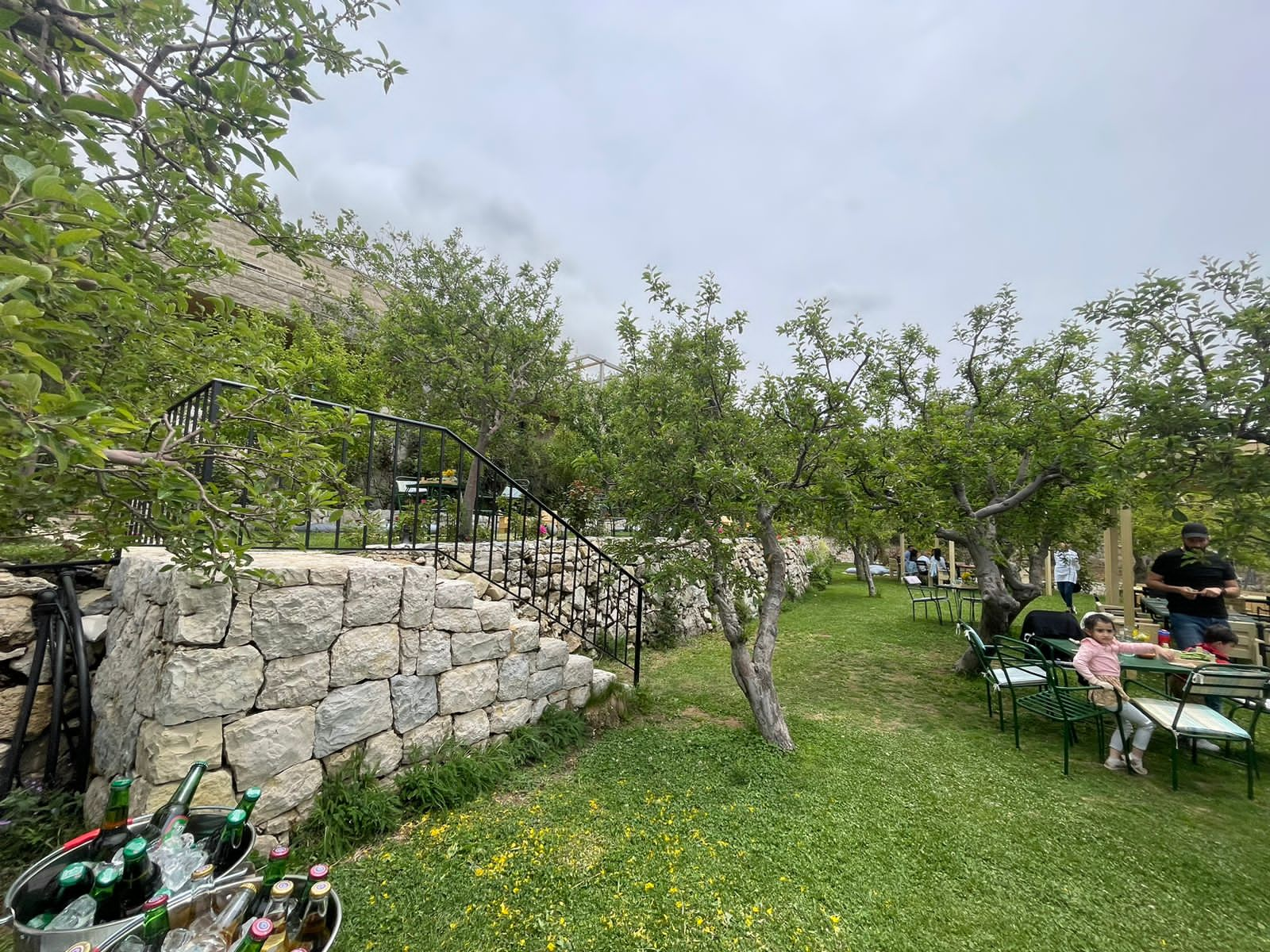 The space offers a farmer's kitchen experience, where the women of the region craft mouthwatering, authentic dishes that have been passed down through generations.
The open buffet, something Tawlet is renowned for, showcases the best of local culinary heritage. To complement the culinary journey, refreshing lemonade and live stations will delight guests, making Tawlet Bakish a great summer destination.
The picturesque setting of Tawlet Bakish provides a backdrop for guests to savor the authentic flavors of Lebanese cuisine while basking in the view of the Bakish Valley. The venue's rustic charm and picnic-like ambience create a relaxed and inviting atmosphere that encourages visitors to unwind and immerse themselves in the customs and traditions of the region through the power of authentic homemade cuisine.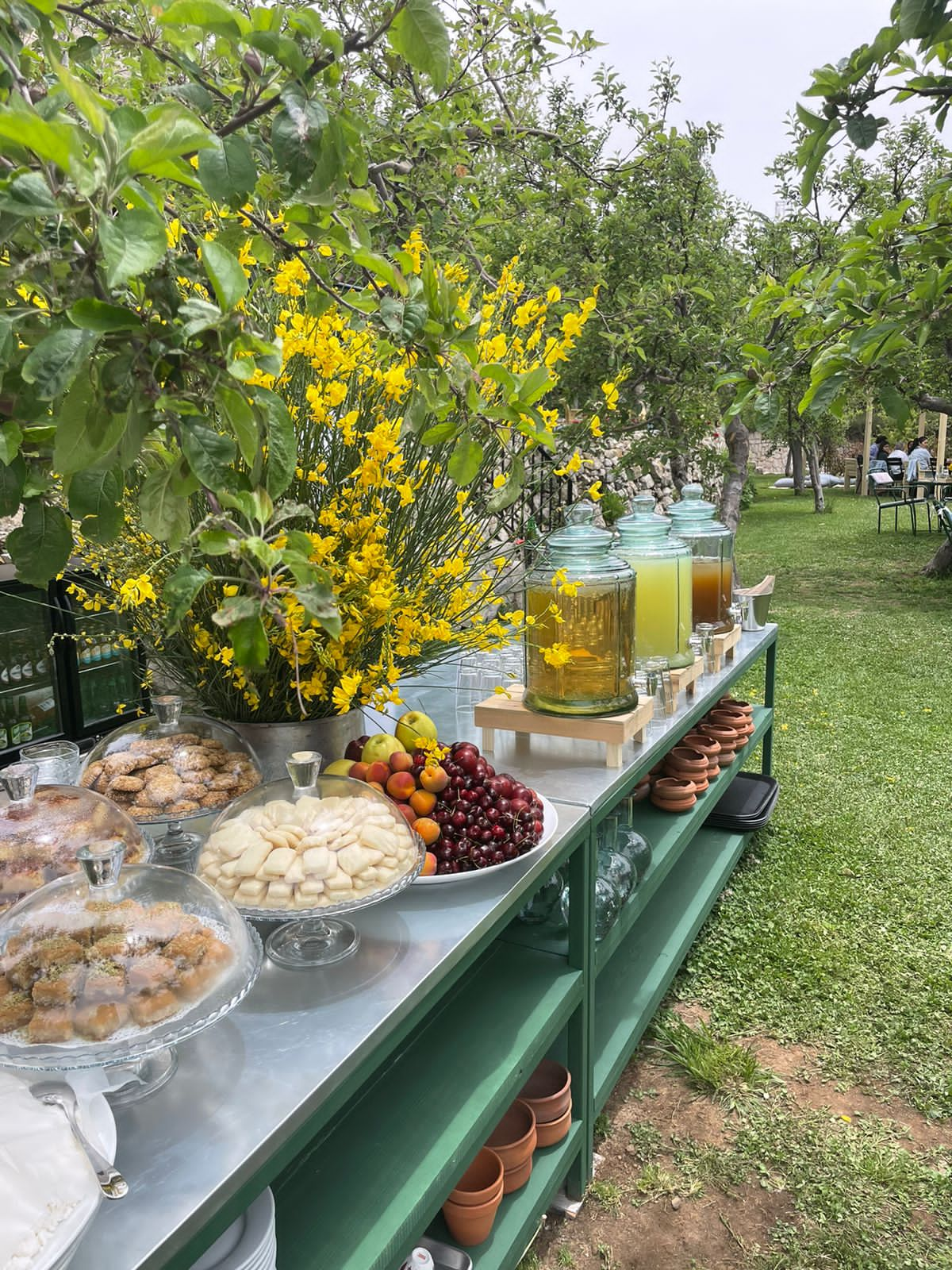 Tawlet's founder, Kamal Mouzawak, stated: "In Tawlet Bakish, we offer regional cuisine made by local cooks. I believe the open-kitchen model breaks the barriers between those who cook food and those who eat it, giving visitors and cooks the opportunity to engage in conversations about certain dishes and their significance." This unique approach allows for a deeper connection between the food and its consumers, fostering a sense of community and appreciation for the cultural and historical significance of each dish.
Tawlet Bakish joins the ranks of its fellow Tawlet farmers' kitchens and seamlessly blends into the narrative of storytelling and traditions thus joining its counterparts: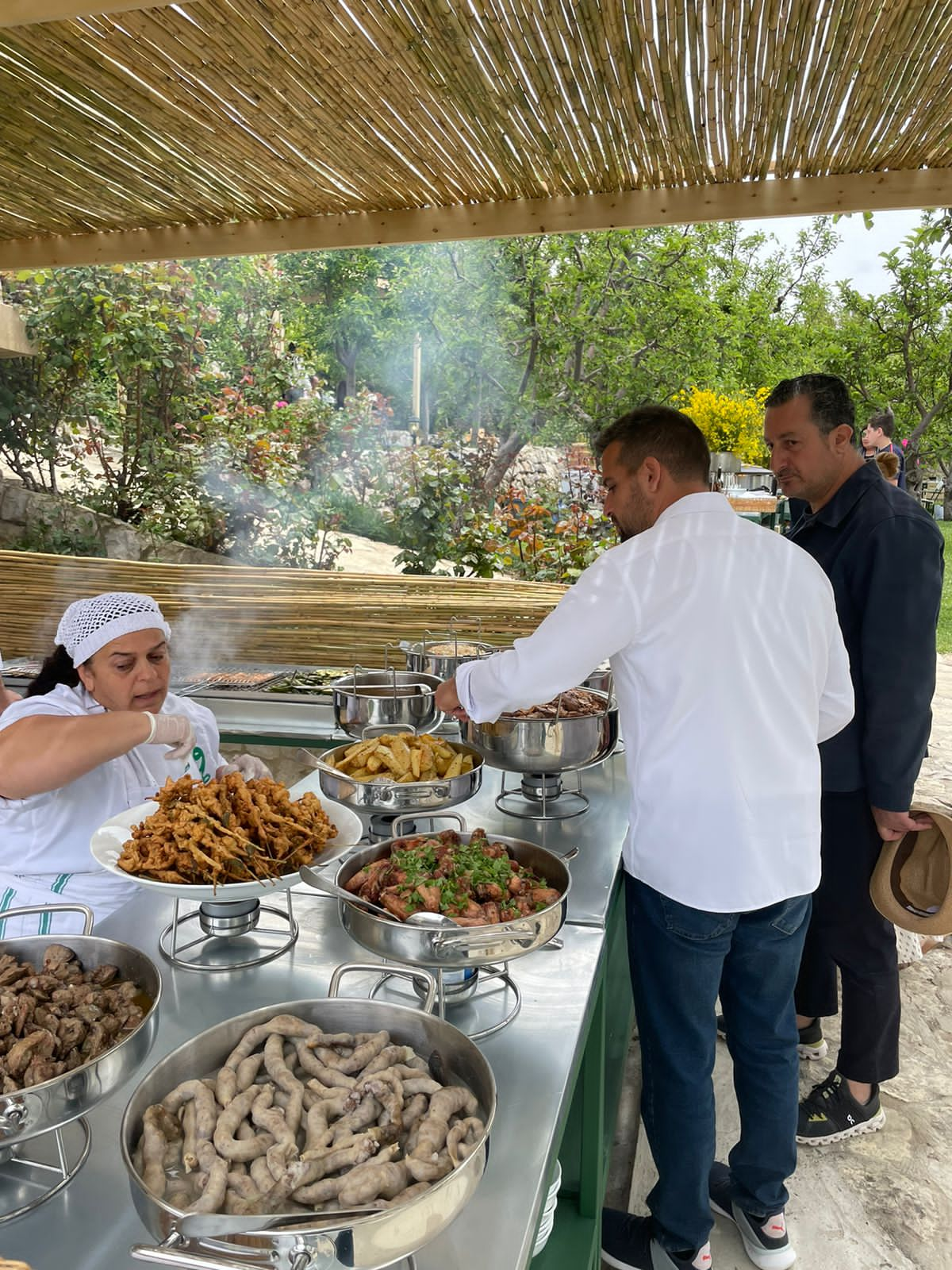 Tawlet

Mar Mikhael, located in the vibrant neighborhood of Mar Mikhael, where a diverse group of women from all corners of Lebanon takes turns to showcase their regional and local culinary treasures. Visitors can indulge in an ever-changing menu that represents the rich tapestry of flavors and traditions from different parts of the country.
Nestled in the heart of the ancient Ammiq village,

Tawlet

Ammiq is housed within one of Lebanon's greenest buildings. This scenic setting provides the perfect setting for experiencing the authentic flavors of old recipes and customs.

Tawlet

Beit el Qamar is perched on a hill above Deir El Qamar and boasts the largest open kitchen within the 

Tawlet

 family, providing a spectacle of cooks crafting breakfast, lunch and dinner with passion and skill.
To reserve a table at Tawlet Bakish, call +961 81 767 301.
Loading