A paradise for nature enthusiasts and adventure seekers, Jezzine boasts numerous hiking trails to suit all levels. As USAID's Trade and Investment Facilitation (TIF) project is working to raise the profile of the district and improve its tourism offering, we take a look at what Jezzine has to offer hikers.
Coal Mine Trail
Starting from Kaytouli Village and passing through Homsiyeh Village, the Coal Mine Trail offers a serene and historical adventure. This trail allows visitors to explore the lush green forest of Kateaa Wasel. There's even an icy spring to cool down.
The trail continues through Al Wata Valley, which is adorned with vibrant flowers, ancient mills and deserted stone houses.
Roman Bridge Trail
For an enchanting journey, take the Roman Bridge Trail from Mar Elias Church in Bhannine. Follow the path through meadows and cross streams, enjoying the picturesque views of the surrounding pine forests.
Vine Trail
From Room Village Square, you can embark on the Vine Trail, which meanders through vineyards, olive groves and pine forests. Discover ancient ruins as you traverse rivers, passing the Church of St. George and Nabi Yaacoub Mosque. Walk through the captivating Dagon forest, guided by vibrant wildflowers, oak trees and a rocky cave, until you reach the Qattine River.
360° Trail
The 360° Trail guides you through authentic villages, offering panoramic views of the region. This trail leads from Jezzine municipality, passing through Souk el Sedd, Ain Toughar and Haytoura village, home to St. Anthony's Church. Admire the olive groves, soaking in the sights of grazing cattle, and venture into a picturesque pine forest before exploring Kaytouli Village, with its fountain and the churches of St. Michael and St. George.
Sun Trail
If you're looking for a leisurely hike with magnificent views, the Sun Trail is the one to go for. From Sfarey village, follow the asphalt road, passing the SOS village, and discover the Roman tomb of Mrah el Amir Abs.
Shouf to South Trail
Experience the Shouf to South Trail from Al Shouf Cedar Reserve. Visit the Niha Fortress and journey south along a rugged hill. Here, you will find numerous landmarks, such as Deir el Moukhalles, Mar Elias Chapel, ancient watermills, Roman bridges and the stone dwellings of Kfartaala village. Explore the Abi Amine cave and conclude your adventure at La Maison de la Forêt in Bkassine.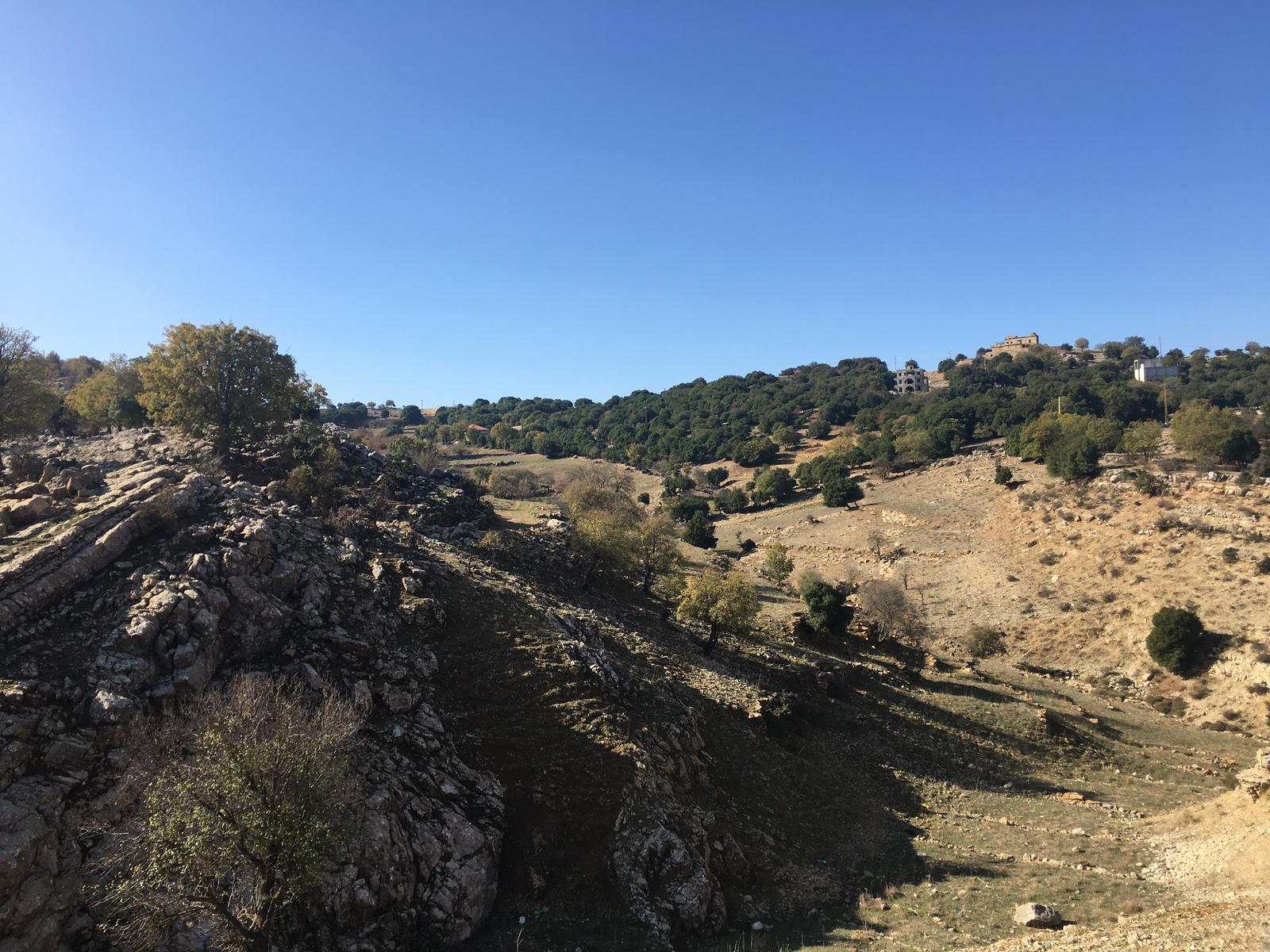 La Maison de la Forêt Trail
The La Maison de la Forêt Trail takes you through the Bkassine forest, offering stunning vistas of the Niha Fortress, Jezzine cliffs and waterfall. Explore an 18th-century watermill, the village of Bkassine and witness the beauty of the Azibeh waterfalls. Traverse the border between Shouf and Jezzine, passing through Aaray village, until you reach the serene Monastery of Bhannine.
Butterfly Trail
The Butterfly Trail will lead you from Saydoum village to Qattine village. This trail boasts charming villages, butterflies and wildflowers. From Rimat village and descend to Snaya River before reaching Saydoun village, where tobacco plantations can be found.
For further information about these enchanting trails, including maps and guide options, call the Jezzine Tourism Office on +961 7 780 563
This article is part of a joint project to promote tourism destinations across Lebanon, launched by the Trade and Investment Facilitation (TIF) activity, funded by the United States Agency for International Development (USAID), and Hospitality Services. The content of this article is the sole responsibility of Hospitality Services, and does not necessarily reflect the views of USAID or the United States Government.
Loading