Revered for its picturesque scenery, delicious cuisine and exciting outdoor activities, Jezzine has plenty to offer curious travelers. With USAID's Trade and Investment Facilitation (TIF) project working to raise the profile of the district and improve its tourism offering, we go on an adventure around this gloriously green part of Lebanon and show you how to spend 48 hours in Jezzine.
Day 1
Morning
Start the day with a hearty breakfast at La Maison de la Fôret in Bkassine (+961 7 800 222). There, you can enjoy goat labneh, eggs cooked in the traditional fekhar and other delicious dishes while admiring the view of pine trees, which grow in abundance in the forest of Bkassine.
After your meal, visit some of Jezzine's main landmarks, including: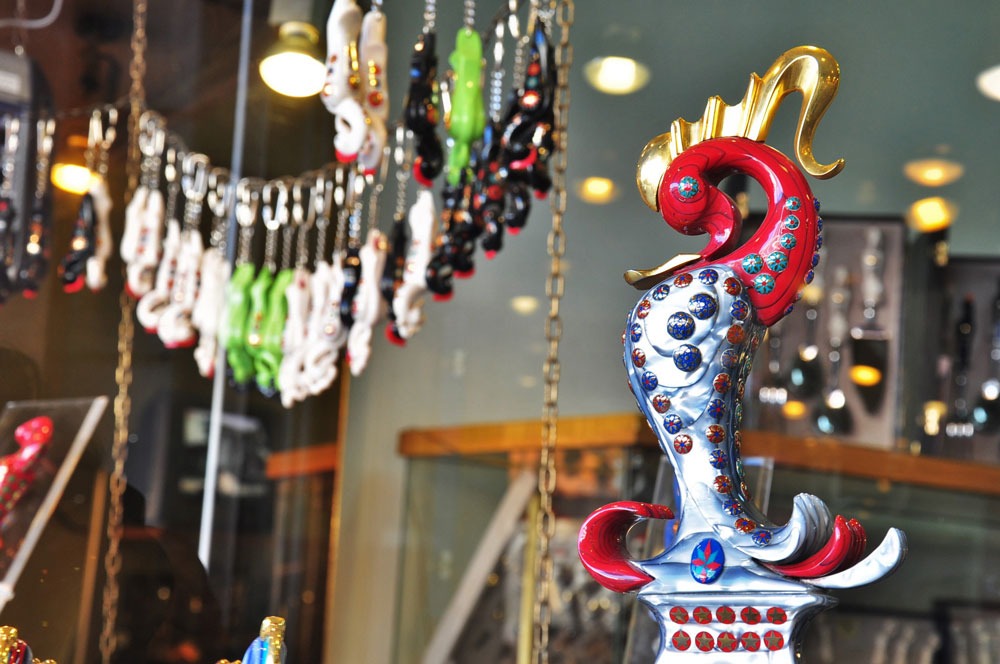 Souk El Sedd
The souk is the beating heart of Jezzine. Here, you can find an interesting selection of crafts shops, some of which specialize in the traditional 200-year-old firebird cutlery — the symbol of Jezzine. A stroll through the authentic marketplace offers visitors a unique glimpse of the past. You can expect to see beautiful Lebanese architecture in the narrow streets.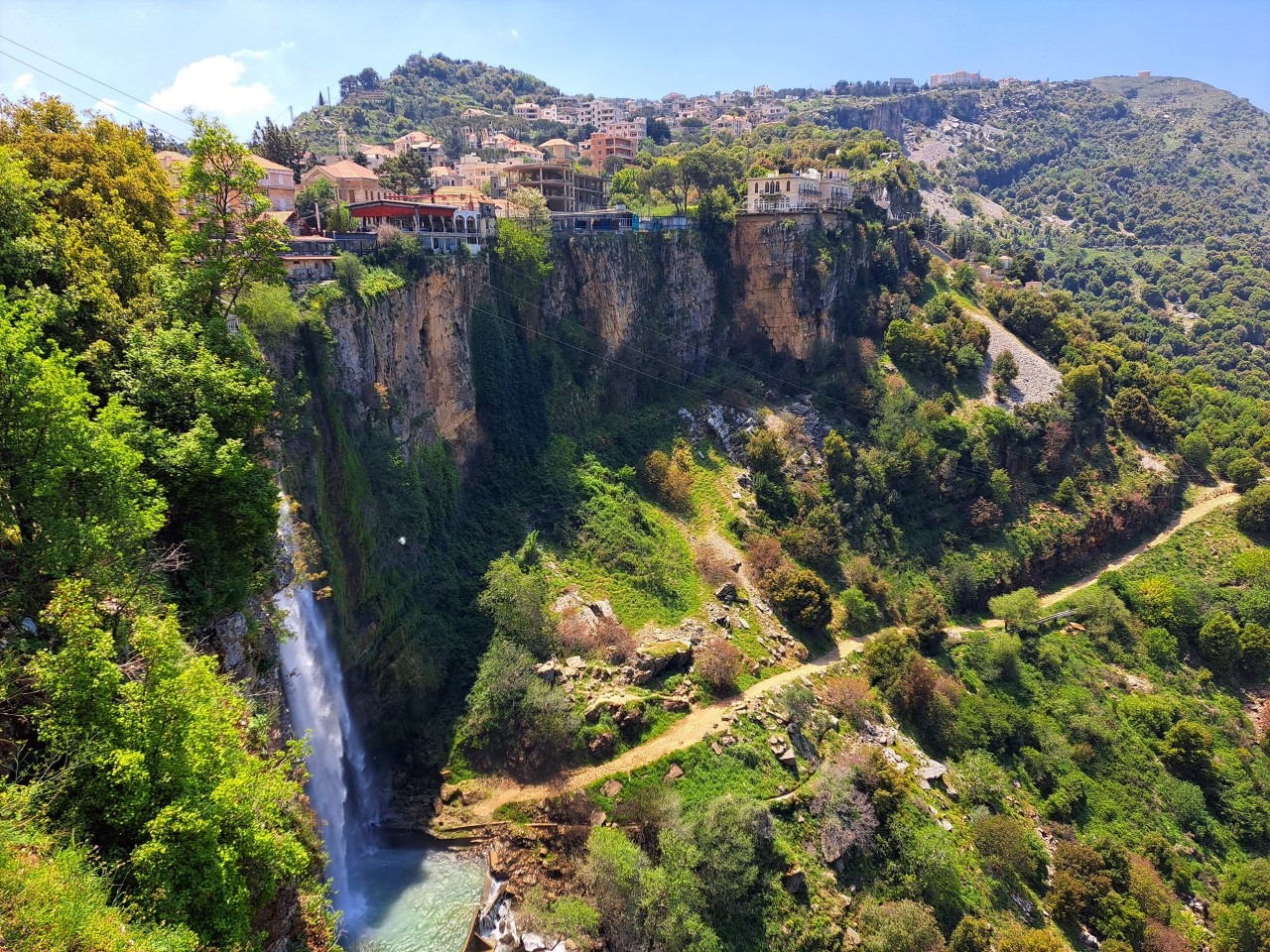 Jezzine Waterfall
The magnificent waterfall is undoubtedly Jezzine's most famous natural wonder attraction. Located at the entrance of the town, the waterfall drops 40 meters into a deep pool of water.
Early afternoon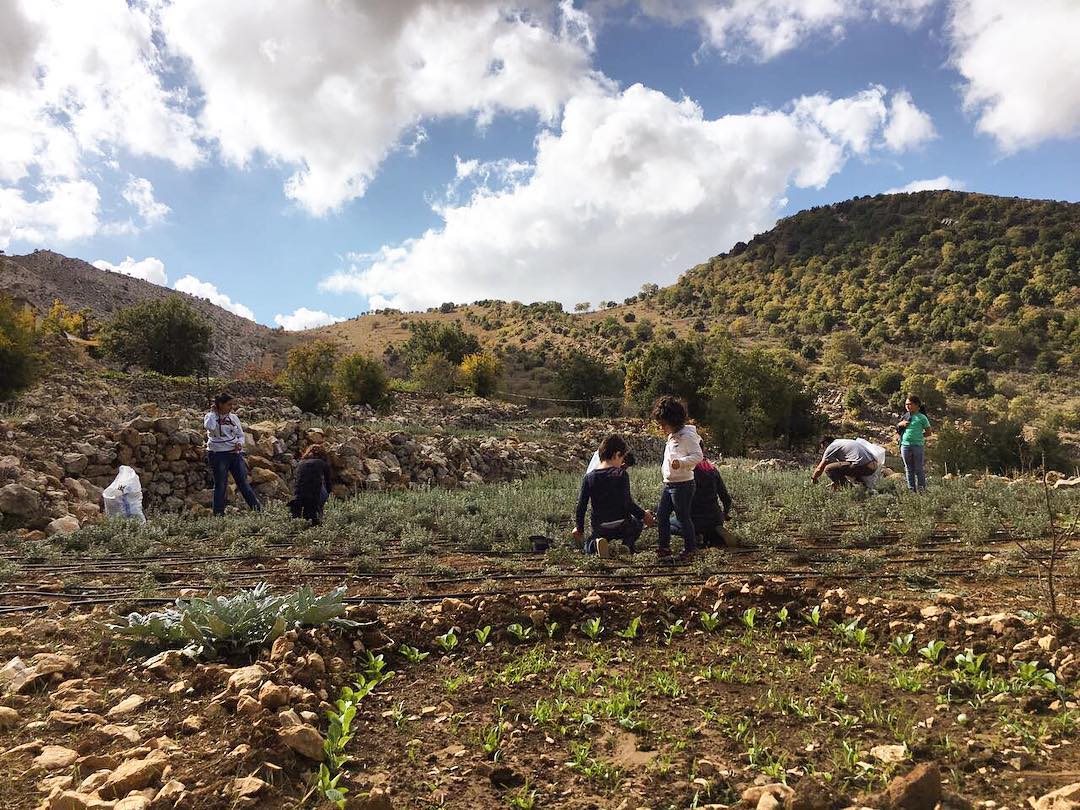 Drive 10 minutes from Jezzine to Kfar Houneh, where you'll find The Good Thymes (+961 70 010 410). This organic farm offers visitors a chance to reconnect with nature and enjoy delicious farm-to-table meals. The owners are passionate about sustainable farming practices and offer guided tours of the farm and the fragrant zaatar fields, which The Good Thymes is best known for. Guests can even harvest their own produce. Just make sure you call and book ahead of time.
Late afternoon
After indulging in the delicious farm-to-table lunch, why not explore the vineyards of Karam Winery, the only winery in the region?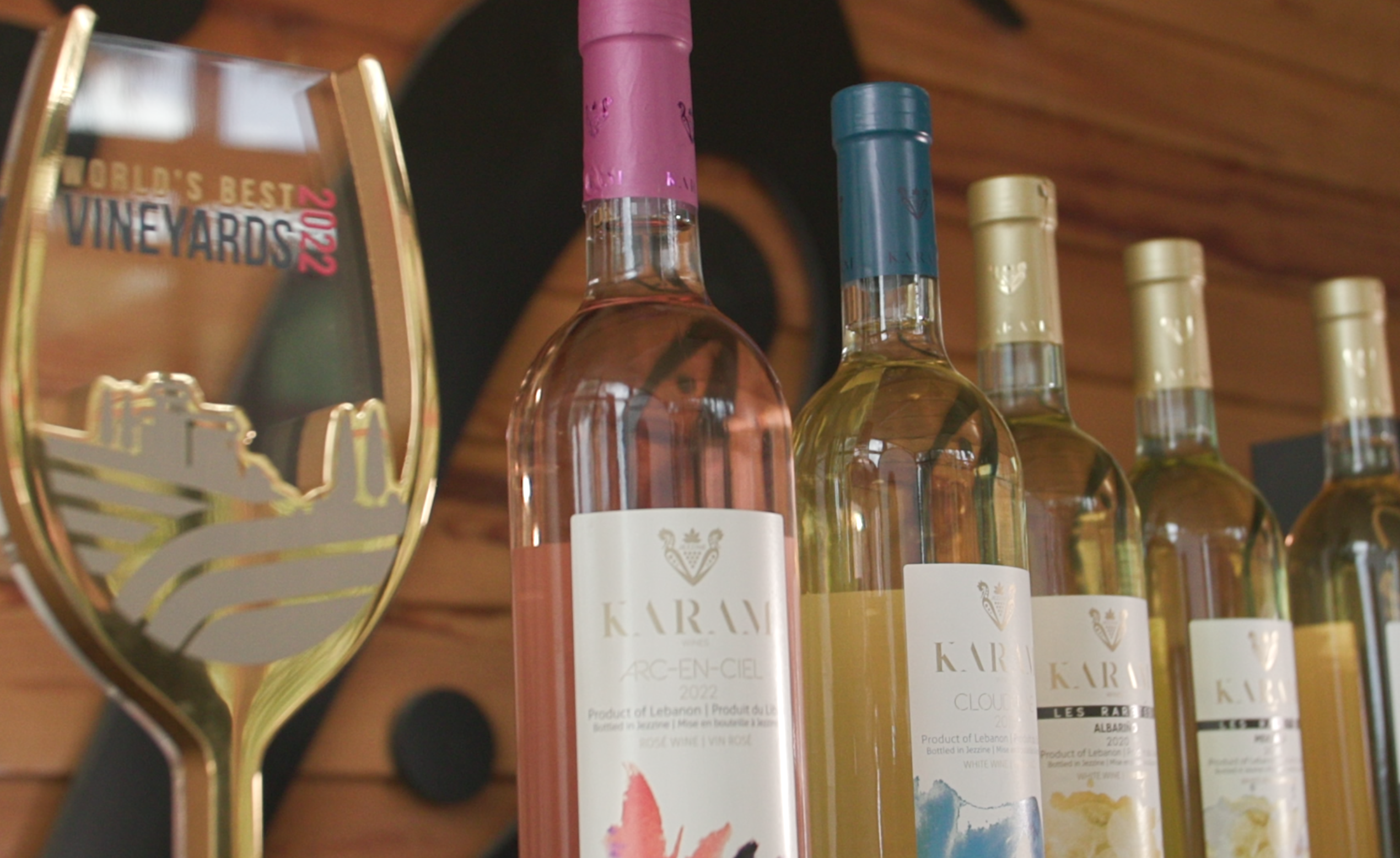 Karam Winery (+961 70 485 658) promises an unforgettable experience. Visitors can taste a wide variety of wines while admiring stunning views of the vineyards and the surrounding mountains. During the wine tasting, you'll receive expert guidance on the flavors, aromas and history of the region's winemaking process. Make sure you call to book in advance.
Evening
After a long but exciting day, indulge in a sumptuous dinner at one of Jezzine's renowned restaurants. There are numerous options, including:
L'Os Jezzine  +961 7 780 330
With its traditional decor and friendly staff, it's a great spot to experience authentic food and hospitality. Don't miss out on their mouth-watering grilled meats and mezzes, which are sure to satisfy your taste buds.
Les Caves de Roum +961 7 810 292
This restaurant is located in an old cellar and features rustic decor with stone walls and wooden furniture. The menu includes a variety of traditional Lebanese dishes, from mezze to grilled meats and fish. But what makes this place so special is its extensive wine selection, featuring some of the best Lebanese wines.
Al Chalouf +961 7 781 774
Located near the famous waterfall, Al Chalouf offers a cozy and charming atmosphere, as well as panoramic views. The restaurant serves traditional Lebanese cuisine, including the local kibbeh Jezziniyeh, so make sure you sample a little bit of everything with a bottle of Lebanese wine or arak to accompany your meal.
WHERE TO SLEEP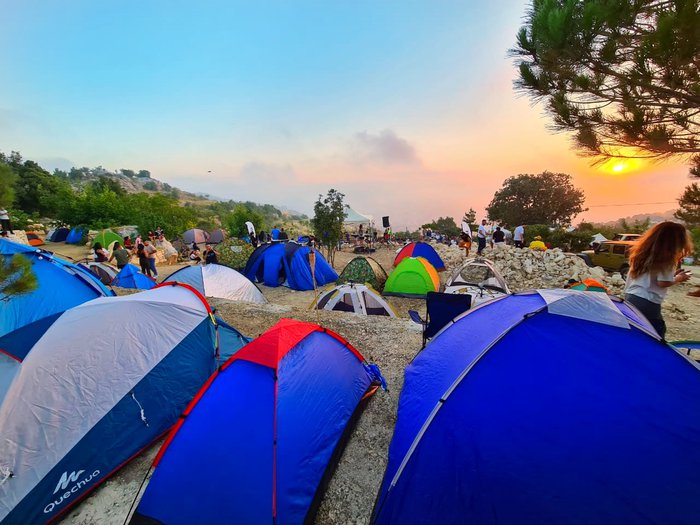 There are plenty of accommodation options in the Jezzine region. If nature's your thing, you can camp at The Pit (+961 71 817 369), a fun and friendly campsite. Alternatively, there are glamping venues, as well as guesthouses and hotels.
Beit Mrad (+961 3 553 343)  is a beautifully restored 19th-century Lebanese mansion located in Azour. The guesthouse offers a unique cultural experience. Each room features antique furniture and intricate woodwork. Guests can enjoy a delicious Lebanese breakfast with traditional saj in the courtyard, surrounded by lush greenery and a peaceful atmosphere.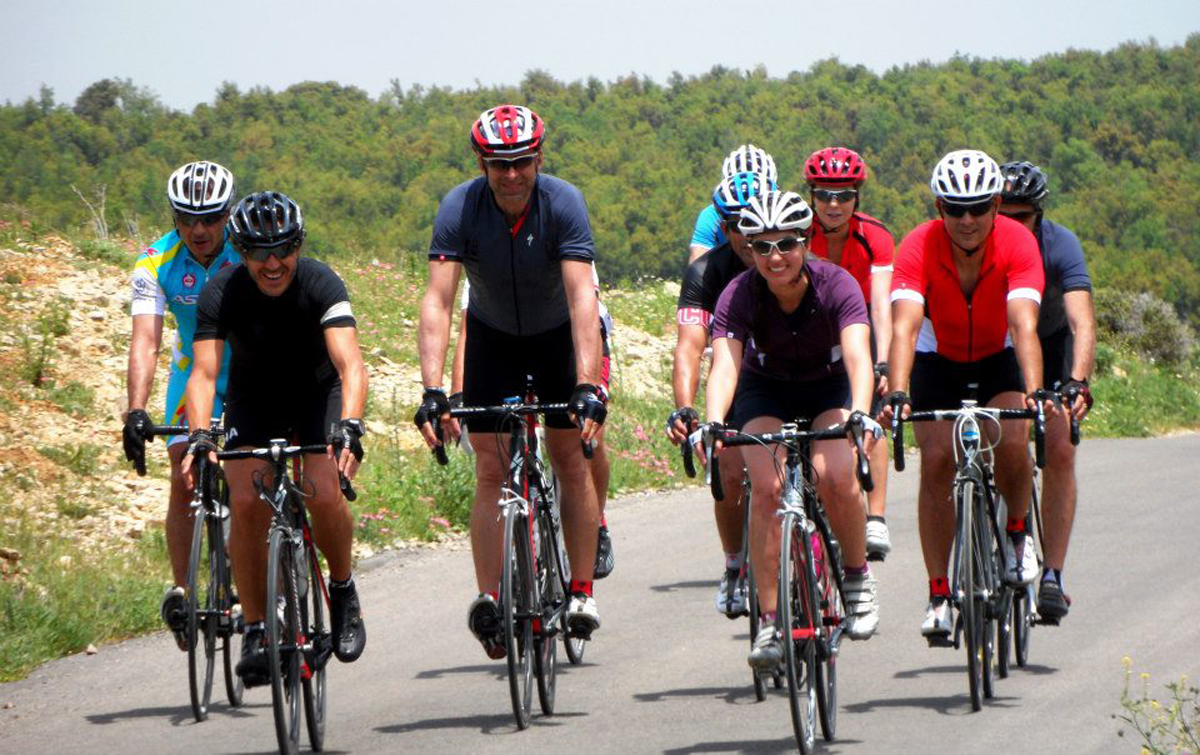 La Maison de la Forêt (+961 7 800 222) is a communal eco-touristic site within Bkassine's pine forest, offering a great escape for people looking to enjoy the fresh air and to break away from their daily routine. The property offers a range of exciting activities, including tower climbing and rappelling, a treetop adventure park, cycling, canyoning and yoga. It is an excellent choice for families.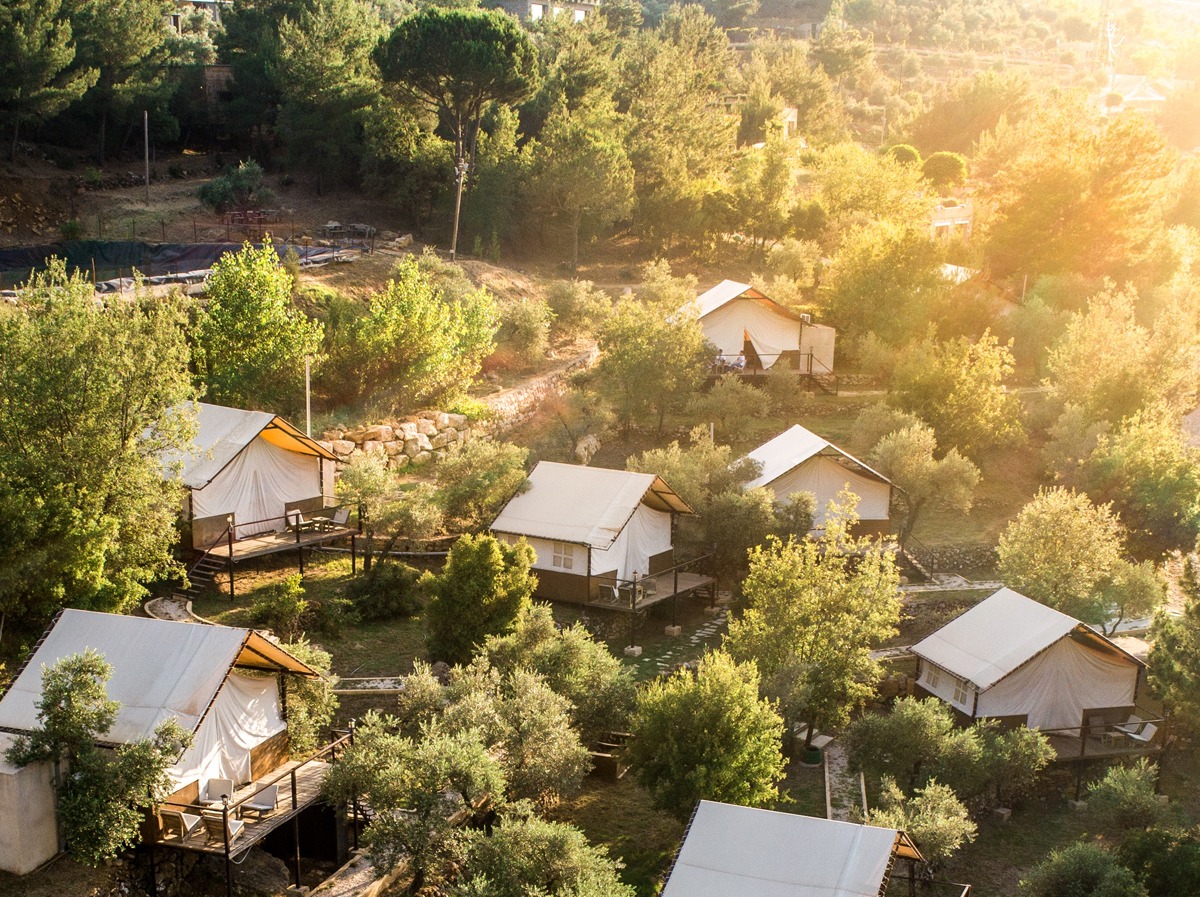 Blue Jay Valley (+961 78 880 088) in Azour boasts lush greenery and stunning mountain views. Whether you want to relax by the pool, explore the nearby hiking trails or simply enjoy the fresh air and natural beauty, Blue Jay Valley has something for everyone.
L'Etoile du Loup (+961 3 425 525) offers an unforgettable experience for nature enthusiasts and those seeking a peaceful retreat. The resort features an outdoor pool, tennis and basketball courts, a playground and a restaurant serving delicious Lebanese cuisine. The serene atmosphere and stunning views of the surrounding mountains make L'Etoile du Loup a perfect destination for a relaxing getaway.
Pineview Hotel's (+961 7 810 444) location in Azour provides easy access to the town's attractions and nearby nature sites. Guests can enjoy a variety of amenities including a swimming pool, restaurant and bar. The staff is friendly and welcoming, making guests feel right at home.
Meouchy Guesthouse (+961 71 992 476) occupies a prime position, just steps away from Jezzine's main square. The family-run property celebrates the rich heritage of the region, offering guests a memorable experience and homely atmosphere.
Day 2
Morning
Explore the landmarks of Bkassine, including the souk and the Mar Talka Church, and go on a hike in the beautiful pine forest. There are a number of trails that vary in difficulty. You can opt for a moderate hike from Bkassine to the Niha Fort (LMT Bkassine side trail of 7.5 km) or simply go on a shorter adventure if you want to take things a little more slowly.
Early afternoon
Get to know the local producers. Visit Jgrove (+961 7 800 766), an eco-friendly brand that produces quality olive oil, pine nuts and mouneh items. The boutique also stocks other products made in Jezzine.
Afternoon
Book a lengthy lunch at Keif Jezzine (+961 70 441 449), where you'll have the chance to savor delicious, locally grown food and enjoy a tour of the farm. Learn about sustainable agricultural practices while indulging in mouthwatering Lebanese cuisine made with the freshest ingredients.
Evening 
Jezzine hosts several activities throughout the year, including a summer festival and a cherry festival. Check the local calendar to see what's happening during your stay.
Facebook: Jezzine Region,  Instagram: Jezzineregion 
This article is part of a joint project to promote tourism destinations across Lebanon, launched by the Trade and Investment Facilitation (TIF) activity, funded by the United States Agency for International Development (USAID), and Hospitality Services. The content of this article is the sole responsibility of Hospitality Services, and does not necessarily reflect the views of USAID or the United States Government.
Loading