On a hill in Ain Aalaq, Mount Lebanon, stands the abandoned Amriyeh Hotel — an icon of a fallen dynasty and a token of Lebanon's golden era. We take a look inside this incredible landmark and explore its troubled past.
As you step inside the Amriyeh Hotel, your eyes start playing tricks on you; the halls suddenly come to life with people dancing and laughing. One can't help but imagine the lavish receptions and balls that used to take place in this once-glorious hotel.
Very little is known about the property's history. Information and photos are virtually impossible to find, which adds to its allure and mystery.
In 1960, the hotel was a popular destination owned by Kaisar Amer, a merchant who made a fortune in the 1920s by introducing gadgets, toys and fireworks to the Middle East. Amer's entrepreneurship led him to become the first and largest fireworks and pyrotechnic devices dealer in the Middle East.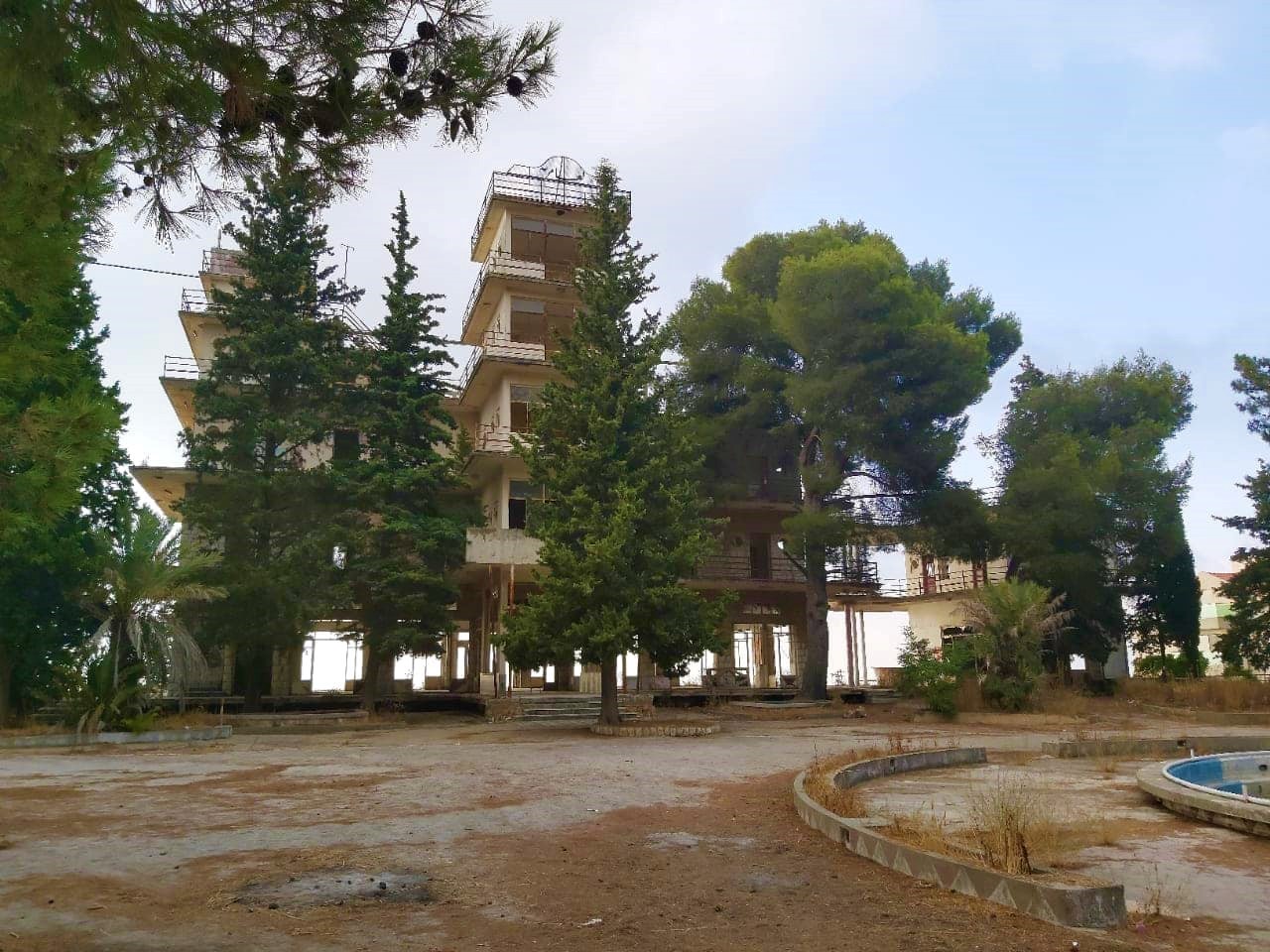 With power and wealth came the ambition of building a hotel that would be known as a touristic hub and one of Lebanon's biggest hotels. Being a visionary, Amer had big dreams for his hotel, so he strived to make it unique with a theater room, a cinema and a spacious courtyard surrounded by pine trees. Of the four buildings, two comprised of guest rooms, while the third was used by management. Rumor has it that Amer modeled the fourth building as a ship and dedicated it to entertainment: a showroom for movies and plays. The interior walls were covered in graffiti to make the space more appealing to youngsters.
In addition, Amer built a magnificent hall — the Tsar Hall, a luxurious ballroom with a high-end piano in its center — accessible from the entrance. In the hall's extremities, two staircases led to the guest rooms, which were executed impeccably: ornate tile decoration, paintings, handcrafted cabinets and customized beds engraved with the letter A.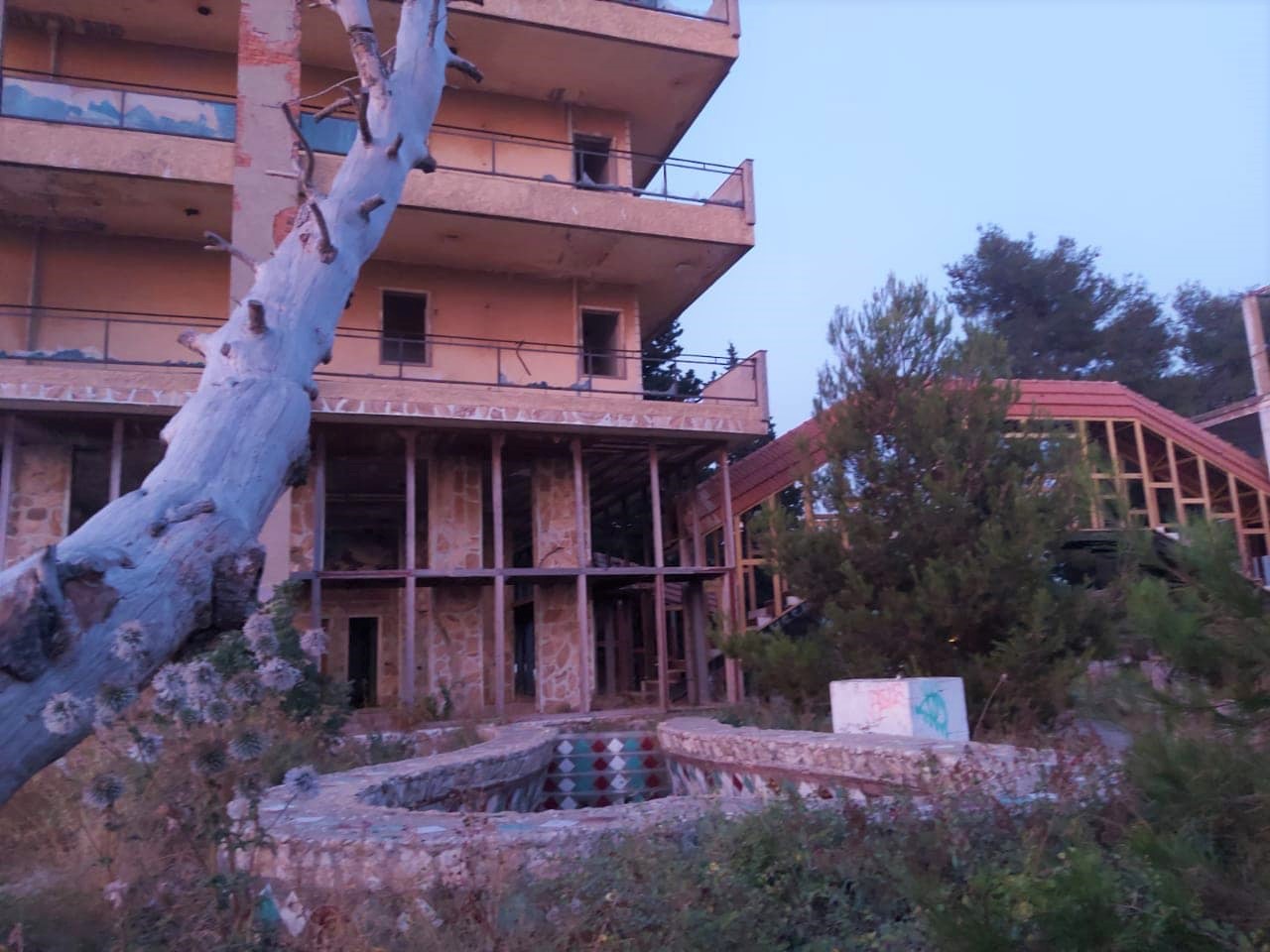 Unsurprisingly, the Amriyeh Hotel became the ultimate destination for the rich and famous. Renowned Lebanese actor Hassan Alaa Eddin, commonly known as Chouchou, had his own show there. Even former Lebanese president Bashir Gemayel gave a speech at the hotel.
Sadly, Amer died before he could witness the completion of the Amriyeh Hotel. But his love towards it was so strong that his final wish was to be buried next to the property in a church he had built, rather than the family cemetery.
According to an article published in Al Modon newspaper, a series of misfortunes befell Amer's family following his death. Friction between Amer's wife and his son, Amer, escalated to the point that there were legal claims between the two regarding inheritance. Furthermore, the Lebanese civil war forced the family to close the hotel. And if that wasn't enough, Amer's son died tragically at the age of just 47.
Everything the dreamer Amer had constructed during his era withered and died with him. The empire he had built, the palaces he had left, remain abandoned due to conflicts between his children and grandchildren over the division of the inheritance. Even the chapel he so lovingly built faced the same demise as its neighboring hotel.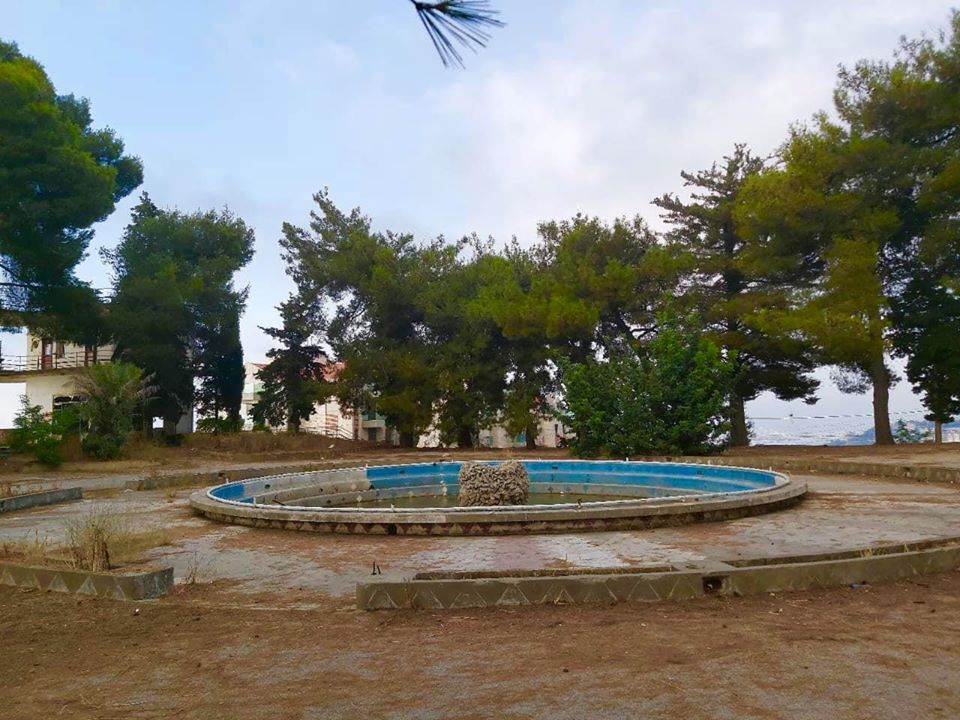 Today, the Amriyeh Hotel stands in ruins with parts of it sealed off and others vandalized. Despite it all, the hotel still beams with beauty and history, attracting photographers and those curious about its past. What becomes of this landmark remains to be seen, although some sources suggest it will be torn down and replaced by a hospital or a new hotel.
Text: Rita Ghantous
Loading