With only a few days left before STUDIOCUR/Art's exhibition Cycles of Collapsing Progress closes, curator Karina El Helou reflects on the attention the show has brought to the Rashid Karami International Fair and to Tripoli.
Organized in collaboration with Beirut Museum of Art (BeMA) and UNESCO, the contemporary art exhibition stems from a residency exchange between Lebanon and Mexico. The exhibition showcasing works by 18 artists was staged at the fair, as well as Tripoli Citadel, over the last month.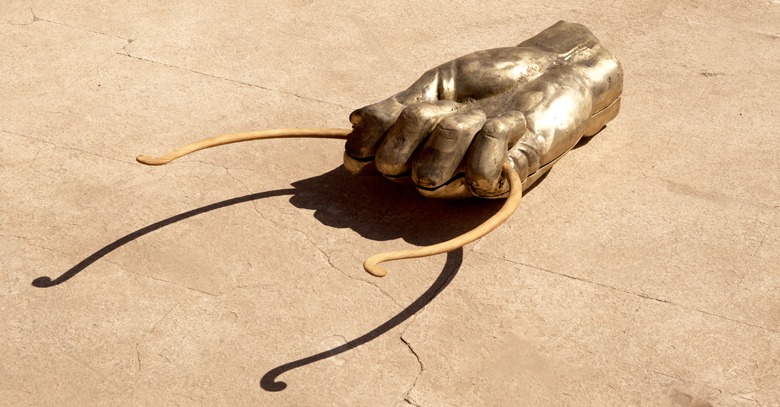 "It was very well received and really about a new type of exhibition that uses the Rashid Karami International Fair for the first time as a contemporary art show," El Helou says. "We had about 8,000 visitors and expect another 2,000 in the final days of the exhibition, which is amazing considering we had two locations."
There were many people who had never been to Tripoli before and were visiting especially for this.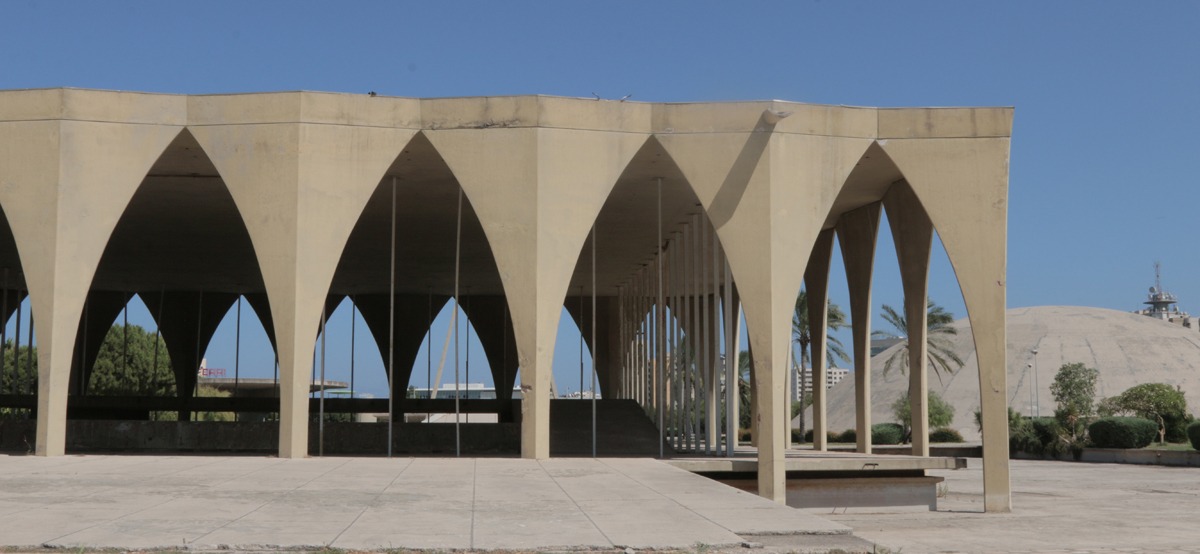 Visitors have indeed been drawn to Tripoli to explore the unique setting. Designed by renowned Brazilian architect Oscar Niemeyer, the International Fair comprises 15 modernist concrete structures, which were intended to create a tourist hub. The complex was partially completed in 1974 but left unfinished due to Lebanon's Civil War.
"When the Lebanese chose Niemeyer to build the dream center in Tripoli, they waited, and in waiting the reality changed," BeMA's Sandra Abou Nader says. "This unfinished structure reminds us of our ability to dream and […] aims not only to revive the purpose of an architectural project that has long been a utopian symbol of a new Lebanon but also to reiterate the social dimension of art and its vital role in being a meeting space that connects individuals, communities and cultures," Abou Nader adds.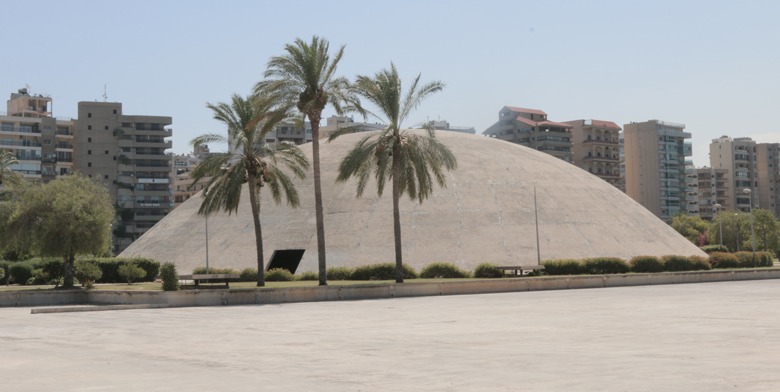 Last week the Getty Foundation announced that the site was being given a 225,000 USD grant as part of their Keeping It Modern initiative to spend on a two-year conservation and management plan. UNESCO has also placed the fair on their Indicative Heritage List, which is a step towards being considered for full World Heritage List status.
"I think it all worked in parallel – the grant from the Getty Foundation and we were already partnered with UNESCO," El Helou says. "It helped communicate the historical and cultural value of the site, which maybe people didn't know about before. When we were looking through the buildings we found lots of archives and information that we were able to pass on to UNESCO."
The exhibition will be running until 23 October 2018 at Rashid Karami International Fair (Wed-Sun, 3 – 9 pm) and the Citadel of Tripoli (daily, 8 am – 6 pm).
Text: Maghie Ghali
Loading