If you're a culture enthusiast, Beirut will not disappoint you. We uncover some of the city's brightest jewels.
It's no wonder Beirut is considered the cultural capital of the Middle East. This effervescent city is home to more than fifty galleries, as well as a large number of museums celebrating the nation's rich heritage.
To really get under the skin of Beirut's cultural scene, one needs to begin with a customary Arabic coffee. Head over to Al Rawda Café (+961 1 743348), located next to the iconic Ferris wheel of Manara, and feel part of old Beirut while you admire views of the Mediterranean Sea. This simple establishment has been popular among artists and cultural producers since its humble beginnings as a family-run café. If you're feeling energetic after your coffee, walk uphill towards Raouche until you spot the magnificent Pigeon Rocks. Irrespective of how many times you've seen these massive giants protruding from the sea, this evocative symbol of Lebanon never fails to impress.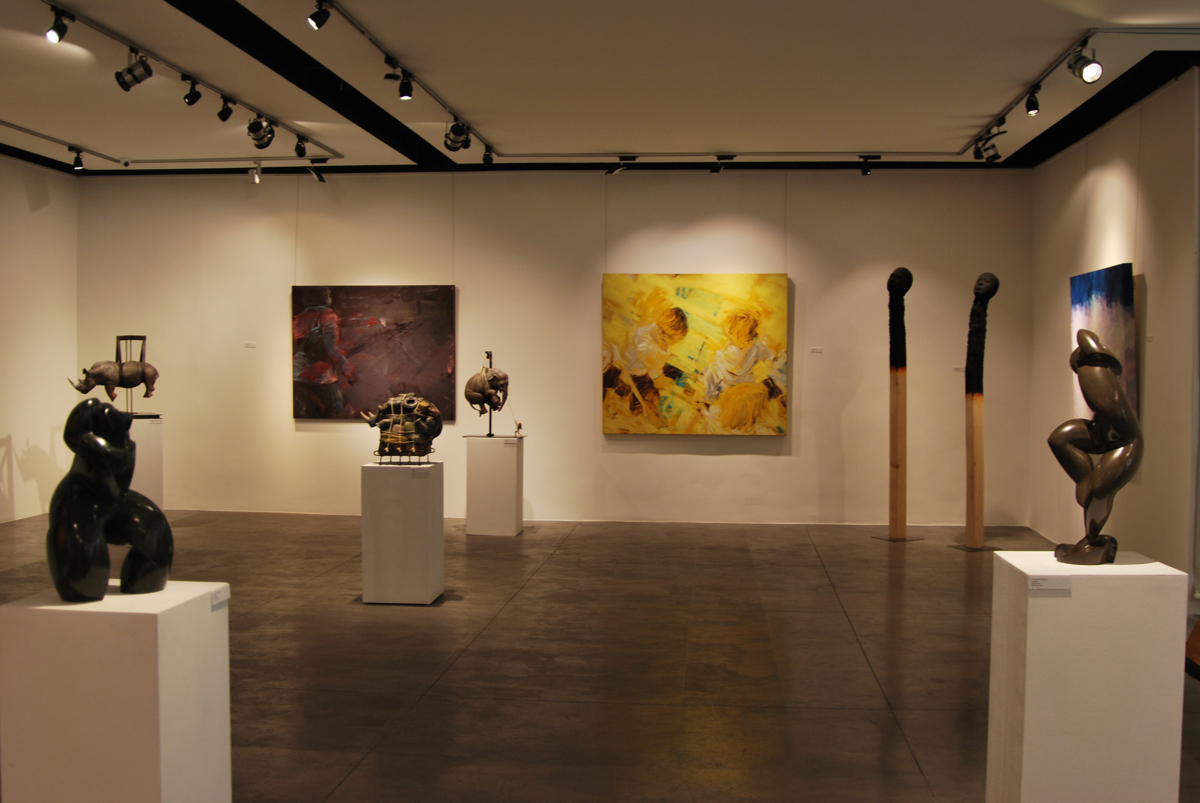 It is here that you can begin exploring Beirut's art galleries, starting with the well-known Galerie Janine Rubeiz (galeriejaninerubeiz.com), which specializes in modern and contemporary art by Lebanese artists. Adjacent to Raouche is Hamra, which is undeniably one of Beirut's most culturally vibrant neighborhoods. As you continue your journey, you'll come across Zamaan Gallery (+961 1 745571) as well as Agial Gallery (agialart.com) on Abdul Aziz Street and its sister gallery, Saleh Barakat (salehbarakatgallery.com), a little further along in Clemenceau.
Another art hub exists in Downtown, where you'll find Artual Gallery (+961 3 125344), Mark Hachem Gallery (+961 1 999313), Opera Gallery (+961 1 971471) and Belvedere Art Space (+961 1 987090).
In the nearby neighborhood of Gemmayze, Fadi Mogabgab Gallery (+961 1 567288), Artlab (art-lab.me) and Art on 56th (arton56th.com) are familiar names. As you wander further down the street towards Mar Mikhael — another artistic hot spot — you'll find Galerie Tanit (galerietanit.com). Besides the massive selection of art spaces, concept stores, artisans' workshops and design studios in the area, you'll also be amazed by the street art. Look out for Yazan Halwani's beautiful mural of Fairuz on Gouraud Street, and the multicolored staircases along Armenia Street.
If you're still hungry for more culture, the streets of Sursock above Gemmayze will leave you in awe. Beautifully preserved mansions define this upmarket and historic neighborhood, which is home to the spectacular Sursock Museum (sursock.museum), the majestic Villa Linda Sursock and the stunning Villa Audi Mosaic Museum (+961 1 200445).
End your day at Beit Beirut (beitbeirut.org), an urban cultural center that commemorates the history of Beirut and serves as a reminder of Beirut's troubled past. Although Beit Beirut is only open during exhibitions, you can still admire its incredible exterior; the stark juxtaposition of old and new, damaged and restored, will no doubt leave a lasting impression.
Visit beirutartmap.com to discover all the museums and galleries in Beirut.
Loading