From November 16 – 20, 2022, Beirut will welcome the IN BETWEEN Festival, organized by the British Council in Lebanon. The festival will convene multi, cross, and inter-disciplinary cultural and creative activities revolving around the creative economy and global matters.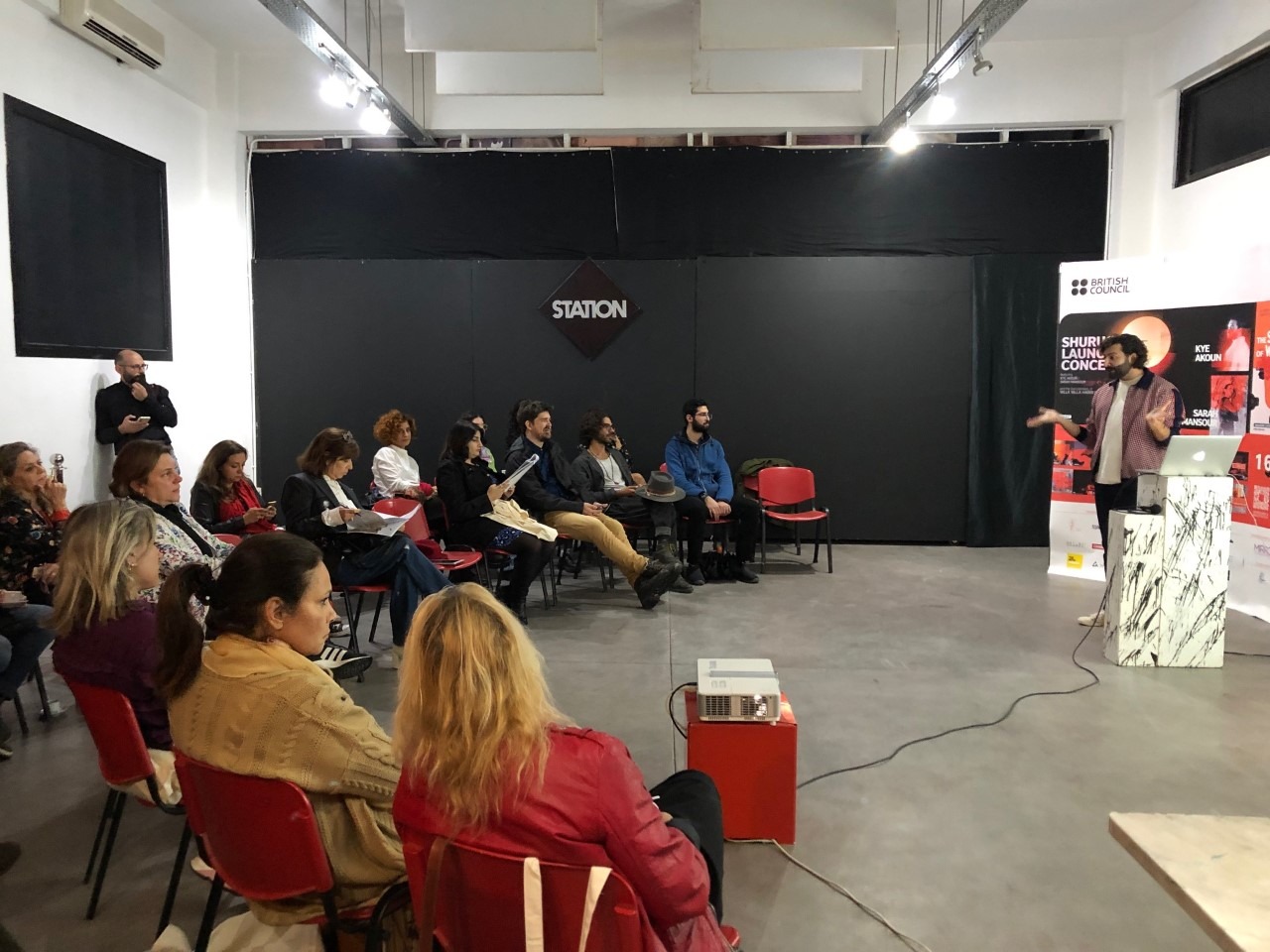 IN BETWEEN presents a diverse program of 23 components across nine spaces in Beirut and is realized in partnership with 28 entities. The festival will also host 15 delegates from the UK to further develop relationships and initiatives with leading practitioners from Lebanon's cultural and creative sector.
Marc Mouarkech, head of arts Lebanon – Syria at the British Council, said: "This festival is all about highlighting the work that the creatives of this country do despite the many cycles of crisis we go through. The work developed in that in between keeps us sane, challenged, and active. It is also about the friendship we're trying to deepen between Lebanon's and UK's cultural actors, keeping a mutually beneficial exchange and conversations with a strong belief in its positive impact on both sides."
The ever-shifting local and global landscapes have produced complete liminality, where projections are unclear and boundaries undefined. As a result, new spaces have emerged – ones for perception and creation – as they echo newfound opportunities to rethink how Arts and Culture can contribute to moving forward. In response, the festival expands on a yearlong program of professional capacity-building initiatives in the Visual Arts, Dance and Performing Arts, Music and Games sectors to include Theatre and Literature, and invites the audience to think of the possibilities in the spaces in between.
The Program
Opening: Wednesday 16 November at 5pm at Abroyan Factory, Bourj Hammoud
Wednesday 16 November
Two flagship visual arts exhibitions will present readings in opposing chronologies; at Abroyan Factory, Imagine that Tomorrow and Anatomy of a Fall will highlight the impressions of the past and visions of the future from the perspectives of 22 emerging visual artists. Across the street, Cinema Royal will host two plays: She-Wolves, which tells the stories of England's forgotten female rulers through a feminist lens; and Leatherface which delves into the psychology of a couple after a shocking revelation. Simultaneously, Beirut Narratives is launched in a second iteration of the installation and will invite the public to share fragments of their memories and reflections about the Beirut Port explosion.
Thursday 17 November
3:00 PM | Aaliya's Books | Focusing on movement, the festival will introduce Before You Go, an experiential dance trail, and Al-Mouhaq which investigates modern-day femicide.
4:00 PM | Haven For Artists | The book launch of Fetch Your Mother's Heart will present a collection of poems about violence and displacement.
Friday 18 November
3:00 PM | Aaliya's Books | All Hands On Deck will address today's dance and movement ecosystem through a town hall that invites professionals to debate and take action.
7:00 PM | STATION | The magazine launch of AMBIT 248 opens up the timely (and timeless) conversation about war through new artistic interpretations. It presents an exhibition of the contributions to the publication and is concluded with a spoken word performance.
9:00 PM | STATION | The SHURUQ launch concert will spotlight a new music scene from Lebanon with three acts.
Saturday 19 November
10:00 AM | Beirut Digital District | In Between Lebanon & the UK will be held in the form of a professional speed-dating event (networking opportunity) to initiate fruitful exchanges between emerging artists and over 25 Lebanese and UK professionals.
12:30 PM | Beirut Digital District | Conversations continue informally during the reveal of Fields of Power, a collaborative mural about environmental awareness and women empowerment, which is also taking place at Beirut Digital District. In addition, the digital installation Nine Earths will be inaugurated; it explores the relationship between everyday events and humanity's excessive use of the earth's resources.
5:00 PM | As-Safir Newspaper | In the early evening, a new comic by the Art of Boo titled The Philosopher is launched with an exhibition.
7:00 PM | Cinema Royal | Afterwards, Fatayer Bi Banadoura takes the audience on a path to discover life, love, toxicity and death through a participatory culinary performance.
9:00 PM | B 018 | At night, Echo in the Dark will explore new models of ecological coexistence in a woven feat of music and participatory performance, and will make way for a party at B 018 until sunrise.
Sunday 20 November
9:00 AM | Hamra Main Street | The day will begin with the Urban Art Tour to explore public and street art between Hamra and Aley.
3:00 PM | Beirut Digital District | During the afternoon, Il'aab will showcase a selection of Lebanese games, discussing their inner workings from design to development.
7:00 PM | Cinema Royal | In the evening, the play Fled portrays two actors who unconsciously inherit their character's roles; it builds on the now-familiar space between wanting to leave and leaving.
9:00 PM | Cinema Royal | After five days of exploration and curiosity, the festival concludes with a special edition of the immersive play Farha; it will invite the audience to visit different apartments in a 1930s building in Bourj Hammoud, peeking into their inhabitants' intimate lives, and witnessing the preparations for a wedding in the courtyard – a symbol of community, shared experiences and delight.
Entrance to IN BETWEEN in free, but online registration is mandatory: ihjoz.com
Loading