An effortlessly elegant fusion of traditional and modern design elements is one of the many striking attributes of Beit Teta Mona, a delightful stone house nestled in the traditional mountain village of Kfar Aaqab, an hour's drive from Beirut. We take a tour with our friends at L'Hôte Libanais.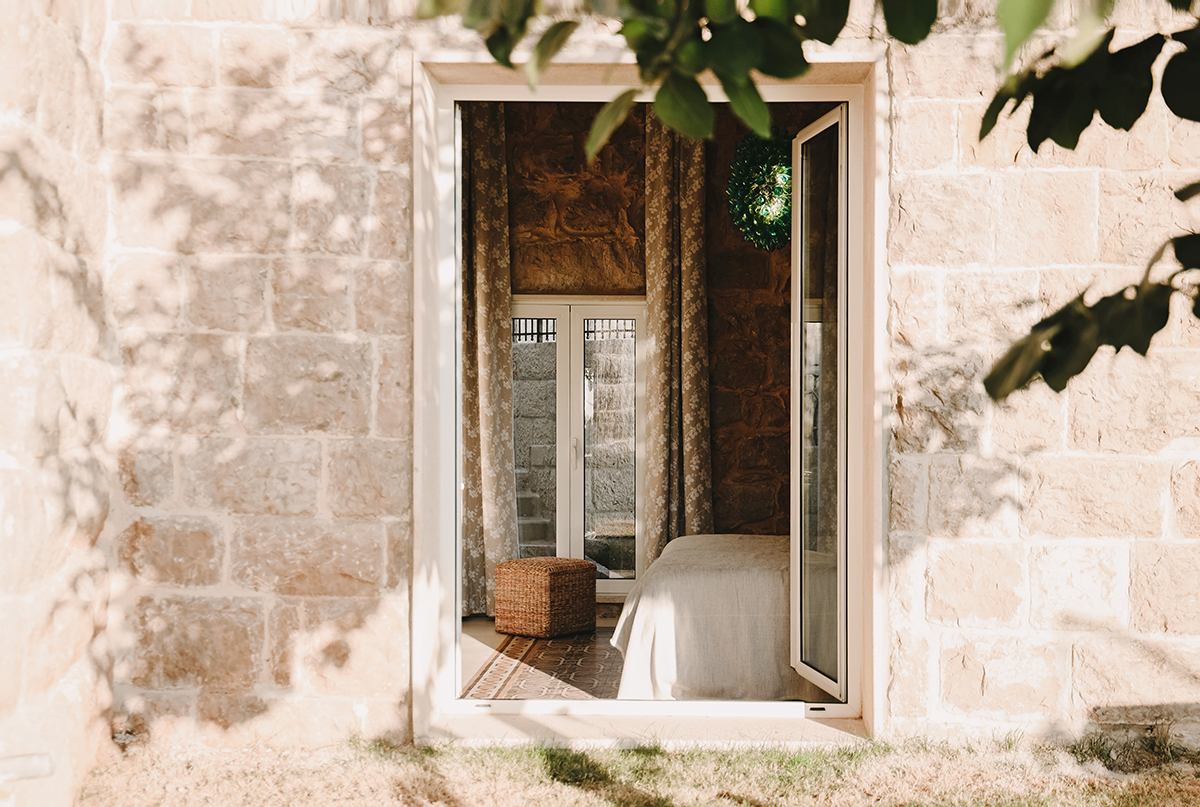 An idyllic mountain escape
Perched 1,200 metres above sea level, less than 20 kilometers from the renowned ski slopes of Zaarour and Mzaar Kfardebian, Beit Teta Mona ticks all the boxes. First and foremostly, the hundred-year-old renovated home enjoys enviable views over the Mediterranean Sea and Metn Mountains.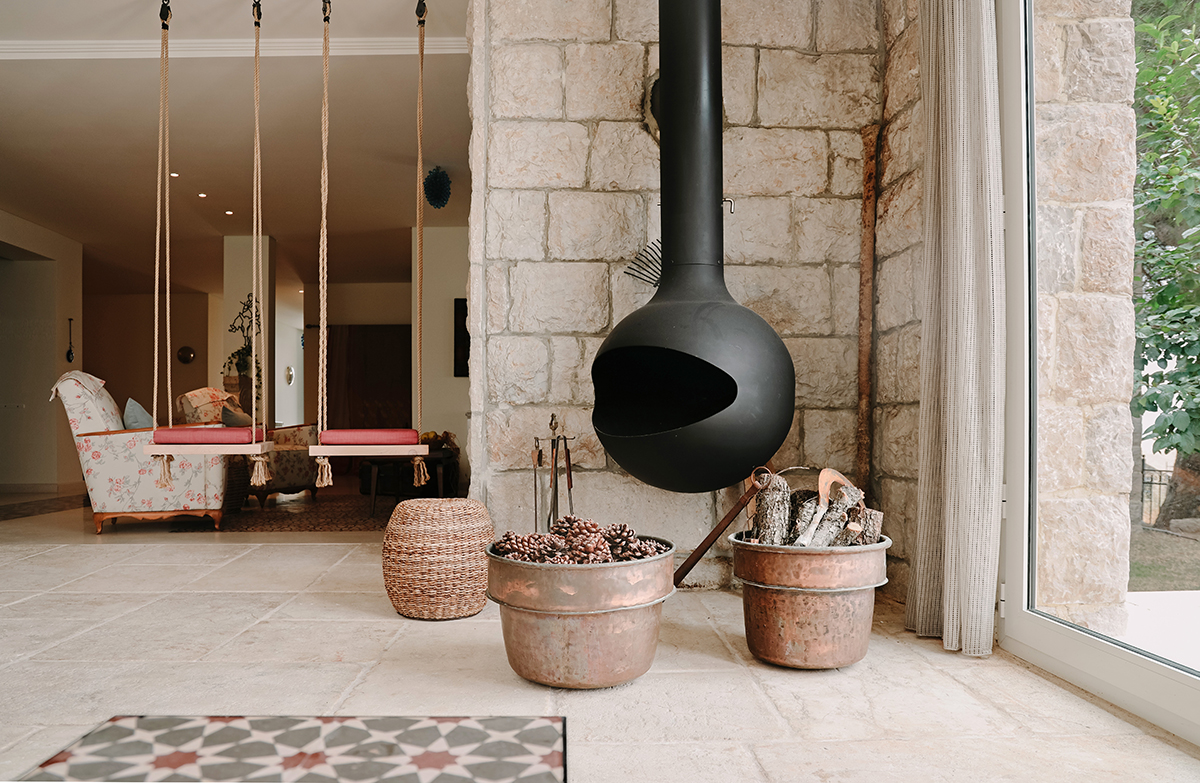 Its three bedrooms have been impeccably furnished with contemporary and oriental pieces. Indeed, many of the items you'll find at the guesthouse have been lovingly collected by Gilles and Dima, the hosts, on their travels around the world.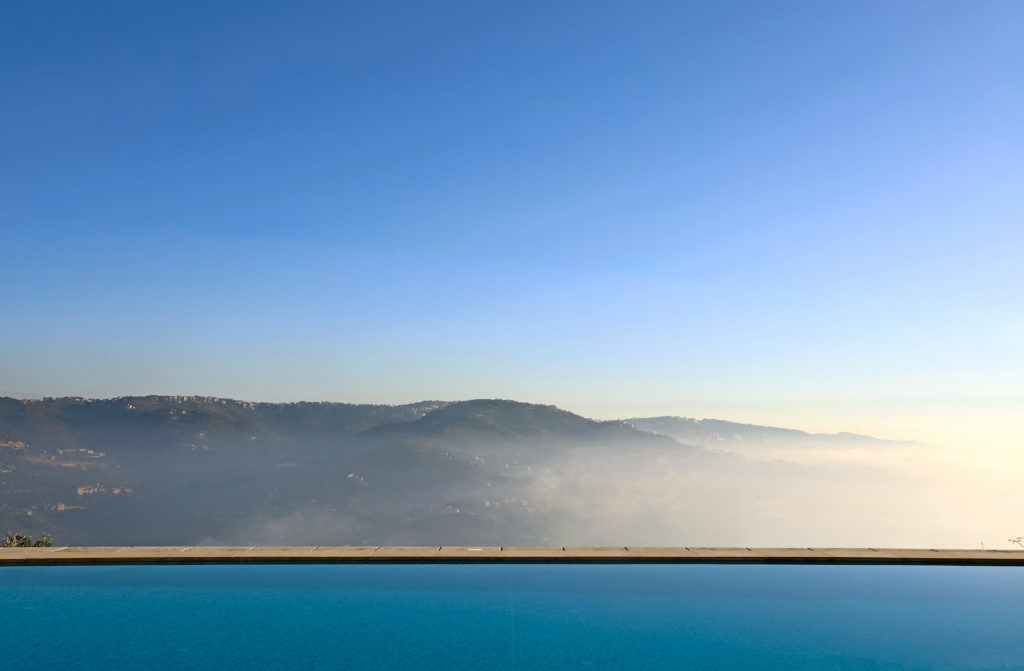 Furthermore, Beit Teta Mona boasts a 20-meter swimming world, beside which guests can enjoy a delicious breakfast made with organic ingredients and produce from the gardens surrounding the guesthouse.
A guesthouse with a green attitude
Beit Teta Mona advocates an eco-positive approach. It has successfully integrated environmentally friendly practices and runs fully on green energy: electricity produced by photovoltaic panels and hot water from its solar panels.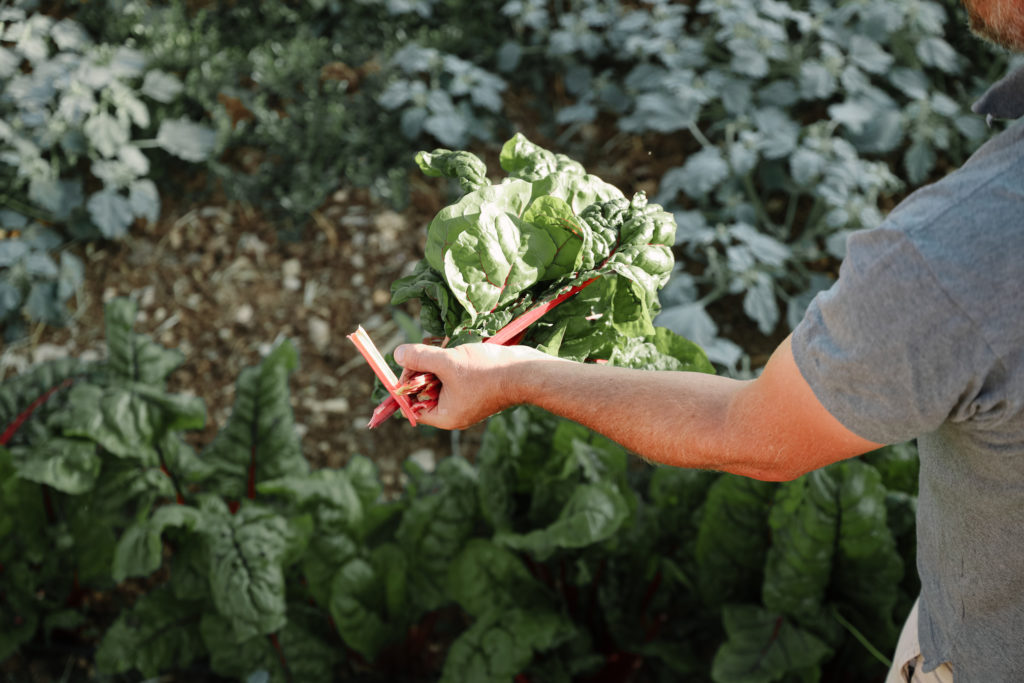 What's more, Beit Teta Mona encourages its guests to appreciate the lush scenery of Kfar Aaqab and get closer to nature by hiking in the nearby pine forests. For adventurous souls, a hike up Mount Sannine is an experience not to be missed.
hotelibanais.com, +961 81 064460
Loading