Those taking a trip to Keserwan have the chance to linger a little longer in the stunning area, with a cozy stay at Beit Trad in Kfour village. We sat down with owner Sarah Trad to learn more about what the charming guesthouse has to offer.
How did Beit Trad start?
Beit Trad is a unique mix of traditional architecture, family tradition and high-end hotel services. My father bought the house in the early 1980s, and for 30 years it was our summer house. It was continuously filled with family and friends, dinners and parties.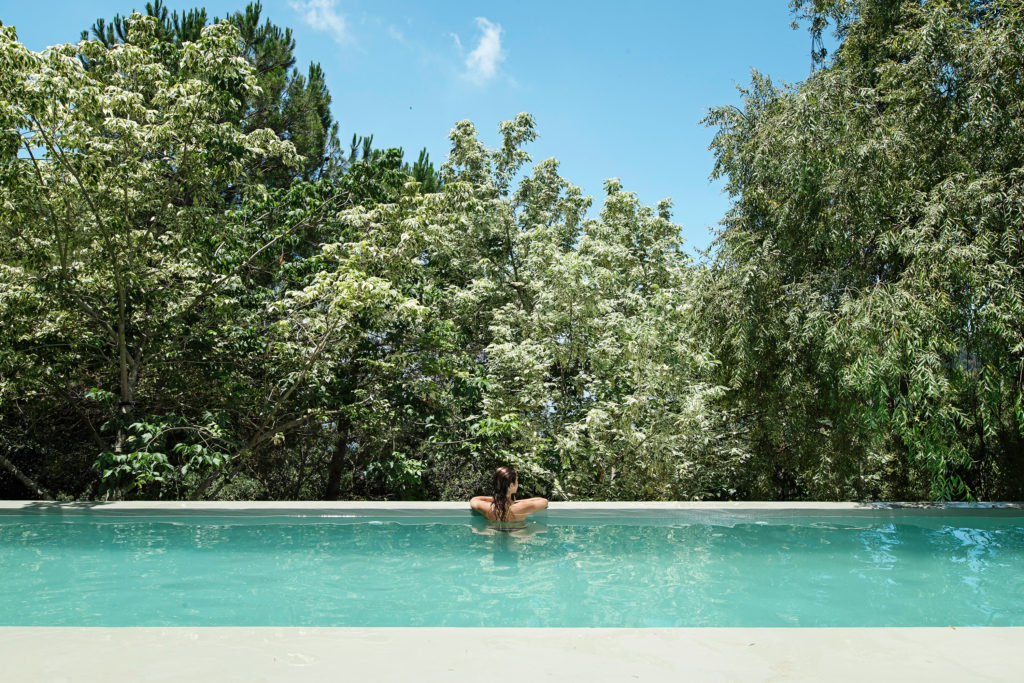 We never really restored it, and when my mom passed away in 2013 the house was not in good shape, so I stopped going. A couple of years later I realized a decision had to be taken: sell it or restore it. That is how the guesthouse project came up and Beit Trad was reborn.
Tell us more about the location.
Kfour is a village in Keserwan, more specifically in Ftouh, an area of small villages and winding roads overlooking Jounieh Bay. It is located 800 meters above sea level and 20 minutes by car from the Casino du Liban exit on the highway after Adma. Beit Trad is a 19th century traditional Lebanese house hidden between greenery, old trees and a small pine tree forest.
What activities and facilities are available at Beit Trad?
As I always say, the main activity at Beit Trad is doing nothing. Relax, chill and get pampered. To enhance that, we offer in-room spa services with massages and bath rituals. All sorts of board games from tawleh (backgammon) to chess are also available, as well as an extensive library.
You can hike in Kfour and Jabal Moussa (20 minutes away), and we provide a guide on demand. Visitors can also indulge in wine tasting at local wineries like Chateau Musar, and monastery visits are feasible; the region has at least six or seven.
Text: Maghie Ghali
Loading