Chnaniir Reserve Sunset Hike with Dale Corazon Lebanon Explorers

Back to Listing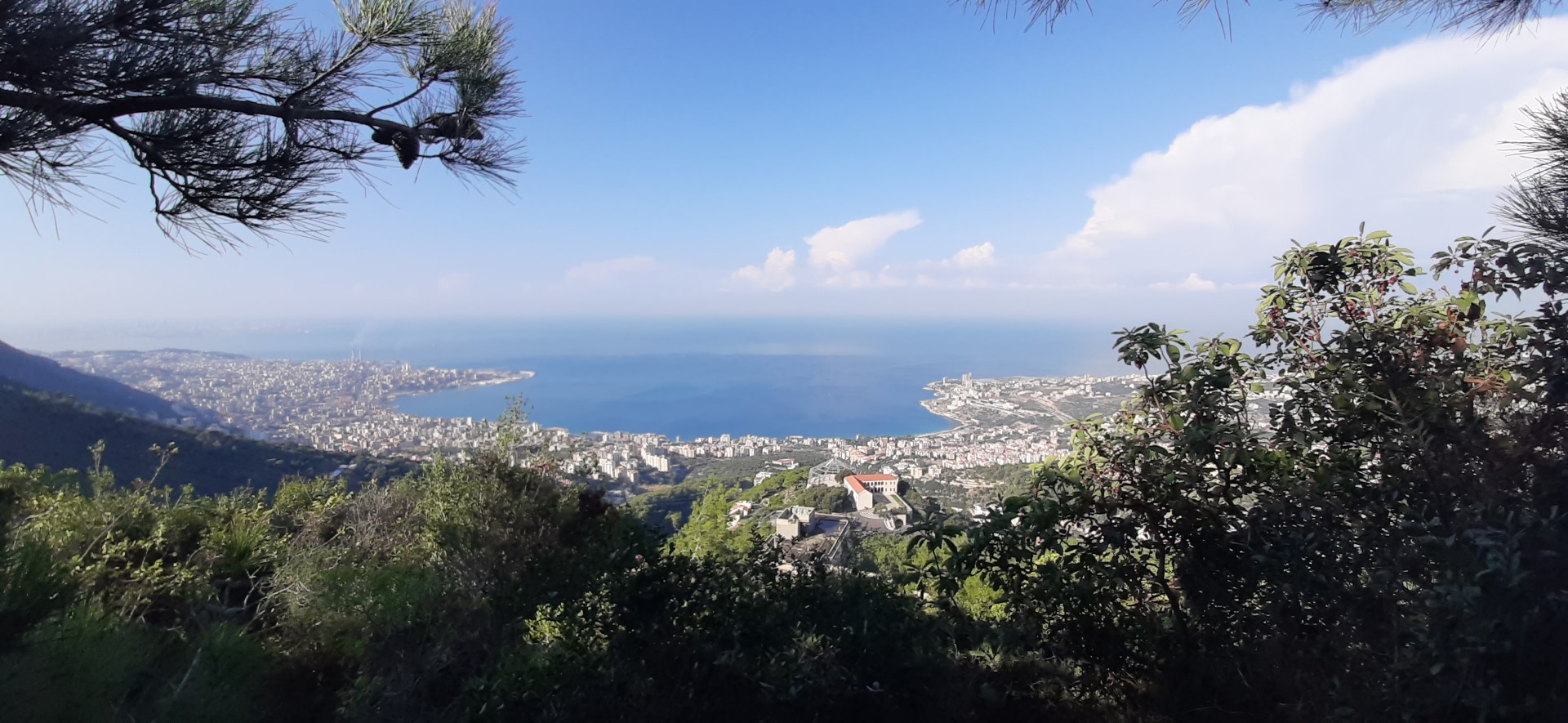 We are going to a new territory, to a beautiful site... It's wonderful!!!

 

SUNSET HIKE LOCATION               :  Chnaniir/ Kesrouan/ Mount Lebanon

==================                   500 to 600 meters above sea level.

5 km from Jounieh.



WHEN                                              :  Saturday, February 06, 2021

=====

 

ENCOUNTER PLACE                     :  Mar Abda Church parking facing the New-bridge, Jal

===============                        El Dib @ 2:00 PM

 

FEES:                            

====

35,000 LL/person including transport (comfortable air-conditioned Pullman), professional guides, 5 minutes warming up, stretching and pictures.

Optional transportation by your own vehicles. (20.000 LL per person)

Children 18 years old and younger will have a discount of 12.5%. (30,000 LL per person)

There is 5.000LL Extra Entrance fees to Chnaniir Reserve.

 

 

DESCRIPTION OF THE EVENT:

======================     



This time we are going for a sunset hike in the stunning Chnaniir Nature Reserve which covers the public domains around the village of Chnanir in the Kesrouan District.

Established in 2010, the Mashaa of Chnaniir Nature Reserve, is a massive green space with a rich variety of fauna and flora. It is located on a hill with stunning 360-degree panoramic views of Jounieh bay on one side and the mountainous regions of Mehrab, Sahel Alma, Ghosta and Ghazir on the other.  The area, with many footpaths, covers state owned lands in the village of Chnaniir (Kesrouan Caza), at an elevation of 500 to 530 meters. Totaling an area of 27 hectares, this Nature Reserve rich with oak, wild pine, gable pines and strawberry trees, is one of the country's best preserved hiking areas. On the way to the Reserve, hikers can observe a dug dating from the 19th century where herds of shepherds used to drink from this well.

We will hike around 4Km together in one group as level 4, along an uphill and downhill trekking for just 2 hours.

We will first visit Chateau Rweis, a castle built in 1907 by Father Boutros Abi Nasr as a private convent. Situated in the heart of beautiful Chnaniir, on the hill that overlooks all other hills, CHATEAU RWEISS surmounts all seven crowns and strategic points of Keserwan Hills.

At the end of our hike, we will watch the sunset, overlooking the spectacular simultaneous sea and mountain, reach in breathtaking views exposed to moonlight.



Protect yourself and others around you by knowing the facts and taking appropriate precautions:

Distancing from each other is a must.

Cover your nose and mouth with your face masks. To keep it on, while we are in the bus.

Clean your hands often by using hand gel or other.

Don't let any adventure go by untried. Live your life to the fullest!





WHAT TO TAKE:

============                

 

Healthy snacks that will boost up your energy such as dried fruit, flashlight, water, MEDICAL FACE MASKS, HAND GEL, cap and sunglasses. Wear comfortable walking shoes (Professional brand is recommended) and don't forget to get a light jacket. DC members get a 20% discount on sports equipment in Sports 4 Ever branches.





FOR RESERVATION AND INFO:

=======================

 

Please Call 00961-70-986118 / 00961-70-997062 and by sending SMS, or WhatsApp mention your name, surname and the event you wish to join us on.

 

NOTE:

=====

Thank you for not smoking during the trip and following all the ecotourism rules included safety regulations. And occasionally, due to reasons beyond our control, slight modifications to the event may occur.

You can Join our group on Facebook: Dale Corazon - Lebanon Explorersيلا يا قلب   (group) and https://www.facebook.com/dalecorazonleb   (Page)

Instagram: dale.corazon.leb.explorers

YouTube: Dale Corazon - Lebanon Explorers

For more information, kindly visit our website:  http://www.dalecorazon.com/

 

Best Regards,

Dale Corazon - Lebanon Explorers



D.C. Think Eco-friendly before printing this message!






You might be intersted in
New Trail at Jannet Yahchouch Hike and Swim with Dale Corazon Lebanon Explorers
Wadi el Matahen Hike with Dale Corazon Lebanon Explorers