Ma3aser El Shouf Hike and Tour with Dale Corazon – Lebanon Explorers

Back to Listing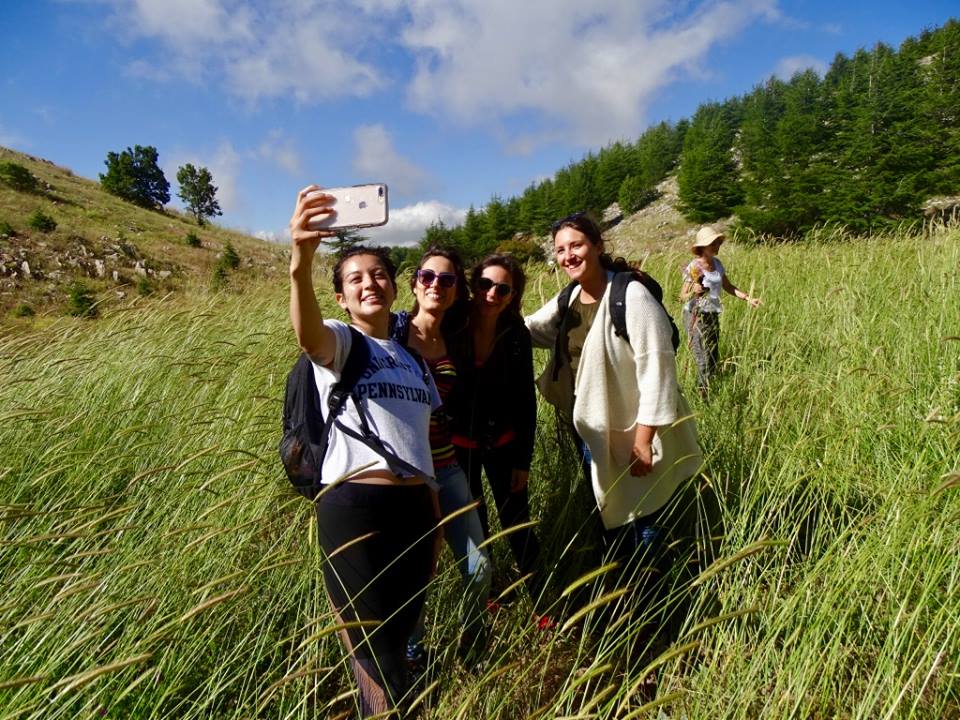 The reserve is the southern limit Cedrus Libani, the largest Nature Reserve in Lebanon; it is an Important Bird Area (IBA) and eco-tourism area (a Biosphere Reserve).
HIKE LOCATION                          :  Niha- Maasser Al-Shouf /Al-Shouf.
=============                            1200 to 1950 meters above sea level.
51 km from Beirut.
WHEN                                           :  Sunday, May 02, 2021
=====
ENCOUNTER PLACE                    :  Mar Maroun Church Parking, Dora @ 7:30 AM
===============
Driving directions to Mar Maroun      https://dalecorazon.com/contact/
FEES:
====
50,000 LL/person including transport (comfortable air-conditioned Pullman), professional guides, 5 minutes warming up, stretching, and pictures.
Children 18 years old and younger will have a discount of 20%. (40,000 LL per person)
Optional transportation by your own vehicles 35,000 LL/person
There is a 7.000LL or 10.000LL Extra entrance fee to the reserve.
DESCRIPTION OF THE EVENT:
========================   
The visit will begin from the Cave Fortress of Niha, which is called Cave of Tyron in Frankish, as for the name Niha, which means quiet and peaceful in Syriac. It is carved into the rock of a cliff overlooking the entire plain of Bisri and Awwaly river. Emir Fakhreddine found refuge in the fortress with his family before his execution in 1635.
Then participants will go to the Nabi Ayoub site (the Prophet's job) where popular tradition says as a result of his illness, the Prophet's job emigrated from Houran with his wife and settled on a mountaintop in Niha where he recovered. Later on, we will head to the guest house in Maasser Al-Shouf to meet the reserve team.
Lunch will be in the village in a beautiful garden facing the guest house.
HIKING LEVEL. 1 to 3 for easy, 4 to 6 for intermediate, 7 to 9 for strenuous
The hike will be divided into two levels:
Both Levels will start from the entrance of Maasser Al-Shouf cedar forest, walking along the cliff overlooking the entire plain of Shouf. You will see the oldest cedar tree aged 3000 years, and a beautiful tree Lamartine (or Sawma'a).
LEVEL 3 (trail of 1 hour approximately) will take the bus from there to the entrance of Arz Barouk.  You can take a lot of unforgettable pictures there. The scenery is great!
LEVEL 4 (about 8 km) will head to Arz Barouk (Crow Track). From Masief el Mir, you'll descend another road (Hoopoe track) to the beautiful Artificial lake where you will meet level 3 under Khitiara Tree. You will have minimal time for rest.
Diversified? Yes! You will encounter a lot of things in this hike!
Protect yourself and others around you by knowing the facts and taking appropriate precautions:
Distancing from each other is a must.
Cover your nose and mouth with your face masks. To keep the mask on, while we on the bus.  
Clean your hands often by using hand gel or other.
WHAT TO TAKE:
============                 
Healthy snacks that will boost up your energy such as dried fruits, lunch, water, MEDICAL FACE MASKS, HAND GEL, cap, sunglasses, and sunscreen. Wear comfortable walking shoes (Professional brand is recommended) and don't forget to get a light jacket. DC members get a 20% discount on sports equipment in Sports 4 Ever branches.
==There will be a breakfast stop along the way==
FOR RESERVATION AND INFO:
=======================
Please Call 00961-70-986118 / 00961-70-997062 and by sending SMS, or WhatsApp mentions your name, surname, and the event you wish to join.
NOTE:
=====
Thank you for not smoking during the trip and following all the ecotourism rules included safety regulations. And occasionally, due to reasons beyond our control, slight modifications to the event may occur.
You can join the group on Facebook: Dale Corazon - Lebanon Explorers  يلا يا قلب (group) and https://www.facebook.com/dalecorazonleb   (Page)
Instagram: dale.corazon.leb.explorers
YouTube: Dale Corazon - Lebanon Explorers
For more information, kindly visit our website:  http://www.dalecorazon.com/
Best Regards,
Dale Corazon - Lebanon Explorers
You might be intersted in
Ezer forest Faqra Hike with Golden Feet
TRAVELLER photo exhibition
Dlebta village – Christmas Fair