On the Road Again – West Bekaa Tourleb

Back to Listing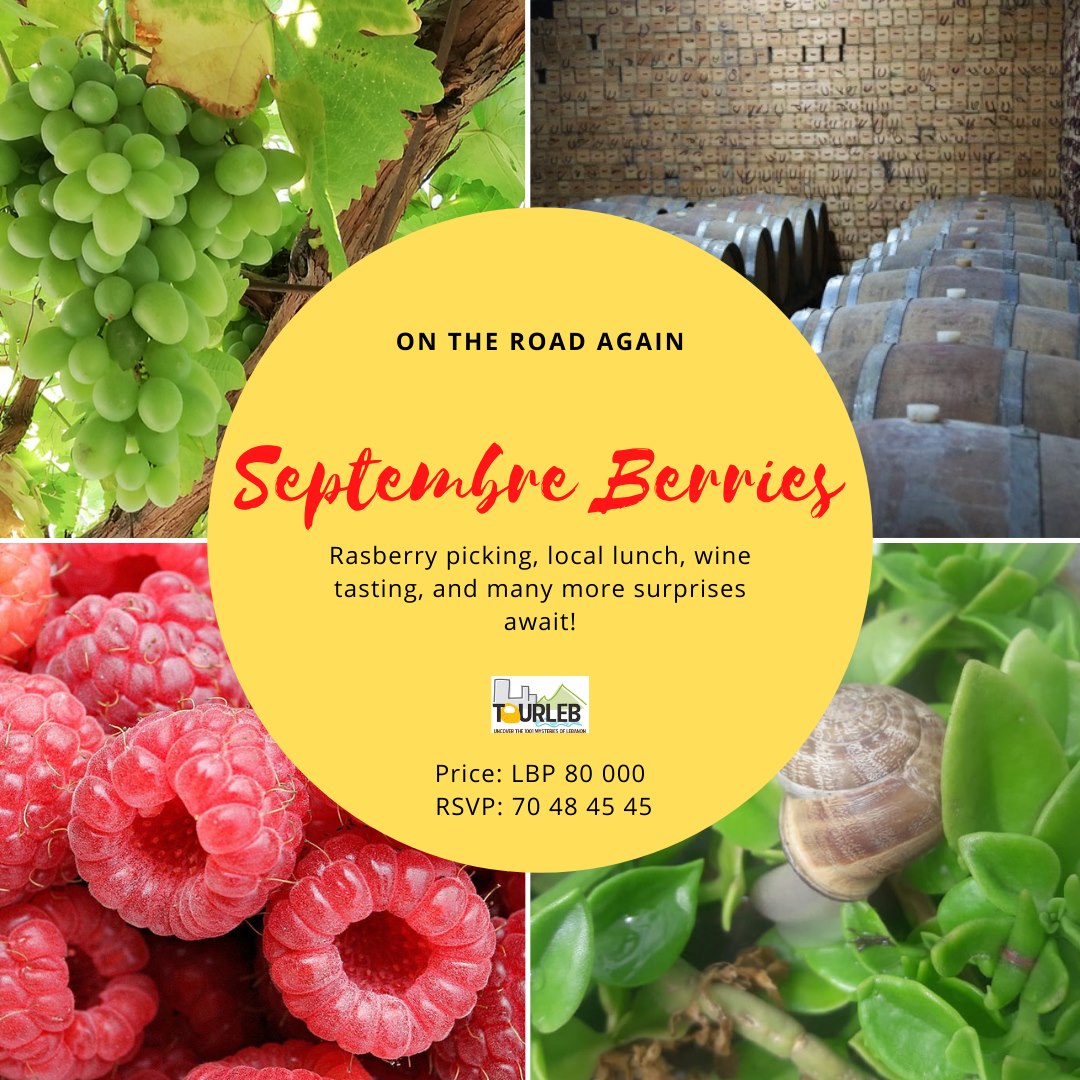 'Tis the Berry season! Join Tourleb one more time to the West Bekaa where they will drive you for fun - and interesting - discoveries. From wine tasting to berry picking, Tourleb will take you on many adventures!
Tourleb is bringing you a new sort of outing, to enjoy the country as safely as possible. Join us on our Road Trips to visit famous and less famous landmarks.
For more info, click
here
.
You might be intersted in
Chatine – The Genesis by Tourleb
Wady El-Mahabess Hike & Swim on Sun, Aug 14, 2022 with DALE CORAZON – LEBANON EXPLORERS
Spend Sunday surrounded by Greek vibes at Grecco – Byblos