Sunset Hike with Dale Corazon Lebanon Explorers

Back to Listing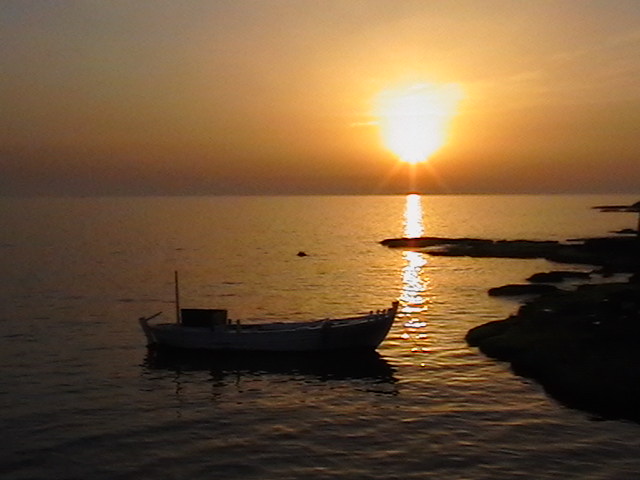 SUNSET HIKE - ANFEH with DALE CORAZON - LEBANON EXPLORERS




Afternoon hike up at the coast ending with sunset view over a cozy gathering around a Saj, for a hot boiled tea and Mankouche... perfect for a winter's evening!

So, don't miss the opportunity to contemplate the sky and the nature of the region from the coast, where we are going to be.



 

SUNSET HIKE LOCATION             :  Anfeh / Koura/ In the North

===================                Sea level.

63 km from Beirut.

 

WHEN                                           :  Saturday, December 05, 2020

=====

 

ENCOUNTER PLACE                     :  Mar Abda Church parking facing the New-bridge, Jal El

===============                         Dib @ 1:00 PM

 

FEES:                            

====

35,000 LL/person including transport (comfortable air-conditioned Pullman), professional guides, 5 minutes warming up, stretching and pictures.

Optional transportation by your own vehicles. (25.000 LL per person)

Children 18 years old and younger will have a discount of 12.5%. (30,000 LL per person)

 

 

DESCRIPTION OF THE EVENT:

====================== 

                                                                                   

We invite you to a relaxing sunset hike at Anfeh, Saturday 05th of December.

Anfeh is an old town that goes to the Canaanite-Phoenician era. It was mentioned as "Ambi" in Tall-El-Amarina letters, in the 14th century B.C. It was also mentioned in the Assyrian engravings during the reign of King Asr-Hadoun (681-669 B.C).

During the Greek-Roman era, Anfeh was mentioned as "Trieres", which means the ship with three rows of oars. 

In the Byzantine Empire, "Trieres" was mentioned in a wider aspect. It was a patriarchal center, and its pastor participated in the Council of Chalcedon in 451 A.C. It was destroyed by the earth quake that hit the Mediterranean eastern coast in the middle of the 6th century (551 A.C). 

In the seventh century AC, Anfeh became a part of the Arab empire. It was mentioned in the Hadith of Prophet Mohammed that Anfeh was a strong barrier in the Roman sea. It is also known that Muawiya, the founder of the Umayyad dynasty, built a part of his military fleet in it.

The Crusades occupied Anfeh early in the 12th century. They called it "Nafin" and rebuilt its marine citadel [The Citadel of Anfeh].

In 1289 A.C, Al-Mamaleek lead by Sultan Qalawun obliged the Crusades to withdraw from Anfeh. They destroyed its marine citadel and threw part of its stones in the sea. Afterward, they made Anfeh the center of a district consisting of Al-Koura and Bcharreh areas.

During the Ottoman occupation, Anfeh became the administrative center for the Side of Anfeh that consisted of 13 villages and 14 farms. Later, it became the center of Qaza Al-Koura (district of Al-Koura) during winter, and a Serail [The Old Serail] was built in its southern area. 

During the French mandate, Anfeh was an important base. During World War II, a military airport was built in Al-Sawdat, southern Anfeh.

Since the independence of Lebanon, in 1943, Anfeh has been playing a significant role in different social, academic, politic, and economic aspects of the country.

HIKING LEVEL. 1 to 3 for easy, 4 to 6 for intermediate, 7 to 9 for strenuous

The hike will be two levels:



Our hiking level 4, due to its privileged location on the coast of the Mediterranean Sea; it will be easy and beautiful trail of just 7 KM. First, we will stop by a natural cave furnished and set up in an exceptional way. Then, we will go in one group and take an easy path leading to "Saidet el Natour", an old historical monastery, due to its strategic location it was invaded by all kind of soldiers who passed through this area.
Later on we will walk in the old village rich in ruins and caves and visit a very old Byzantine church (Our Lady of the wind) and the Citadel of Anfeh located on a peninsula known as "Rass Anfeh" and considered as a Crusader residues characterized by its rock-cut channel (Al-Khandaq). Our Lunch will be there, we will encounter as well old graves, mosaic pieces, olive presses and Phoenician salt pans, where you can take a lot of unforgettable pictures.

Level 5 will have extension for the trail. Where will discover more landmarks in Anfeh.

At the end we will walk in Anfeh, discover the great landmarks like the Salinas, wind wheels, hills and caves.

The end of this Sunset will be a cozy get-together around a Saj under the starry sky to sip a hot cup of boiled tea and a have a bite of Mankouche.





Diversified.? Yes! You will encounter a lot of things in this hike!

 

Protect yourself and others around you by knowing the facts and taking appropriate precautions:

·         Distancing from each other is a must.

·         Cover your nose and mouth with your face masks. To keep it on, while we are in the bus

·         Clean your hands often by using hand gel or other.





WHAT TO TAKE:

============                

 

Healthy snacks that will boost up your energy such as dried fruit, flashlight, water, MEDICAL FACE MASKS, HAND GEL, cap and sunglasses. Wear comfortable walking shoes (Professional brand is recommended) and don't forget to get a light jacket. DC members get a 20% discount on sports equipment in Sports 4 Ever branches.





FOR RESERVATION AND INFO:

=======================

 

Please Call 00961-70-986118 / 00961-70-997062 and by sending SMS, or WhatsApp mention your name, surname and the event you wish to join us on.

 

NOTE:

=====

Thank you for not smoking during the trip and following all the ecotourism rules included safety regulations. And occasionally, due to reasons beyond our control, slight modifications to the event may occur.

You can Join our group on Facebook: Dale Corazon - Lebanon Explorers  يلا يا قلب (group) and https://www.facebook.com/dalecorazonleb   (Page)

Instagram: dale.corazon.leb.explorers

YouTube: Dale Corazon - Lebanon Explorers

For more information, kindly visit our website:  http://www.dalecorazon.com/



Best Regards,

Dale Corazon - Lebanon Explorers

D.C.  Think Eco-friendly before printing this message!






You might be intersted in
Joan Ill: Méditerranée exhibition
Jabal Turbul hike with Vamos Todos