Passionate about interior design, architecture and her country, Delphine Gebran has spent the last decade working on some of Beirut's most iconic bars and restaurants. Here, she talks about her latest project, a countryside escape in Bekaa, and her love for local artisanship.
What can you tell us about Sufra, a unique project that's set to open this spring?
The farmer's house that we refurbished was surrounded by a stunning forest of poplar trees. We translated this authentic, serene spot in nature into an earthy, warm design using local materials produced by the region's best artisans who have perfected their craft over generations. This collective effort transformed the old house into a beautiful observatory flooded by shadows and natural light.
Were you inspired by your surroundings?
Yes, of course. Sufra was inspired by the valley's agricultural plains. The Sufra table mirrors the silhouette of the Bekaa Valley's mountains, giving a dynamic, motion effect to the static counter that gathers people around different flavors from the region. Ultimately, it was a beautiful journey to work with local artisans, executing furniture to customizing clay. By weaving nature and tradition into a modern setting, we brought the Sufra experience to life.
Who does it appeal to?
Sufra is a countryside escape with a homely feel. It serves freshly made dishes using ingredients from the local terroir. It appeals to all, even families with young children who want to get closer to nature.
You are known for your unique restaurant and bar designs in Lebanon and abroad. How did it all begin?
I've always been passionate about restaurant design. A major turning point was HORECA Lebanon in 2015, an event where we received the Coup de Coeur Design Award. Our booth was composed of organic materials and made using 10,000 plastic cups with interesting light and shadow effects. It gave us even more exposure in the restaurant and bar market.
Which have been your most memorable projects in Lebanon?
I have worked on a number of bar and restaurant projects in Lebanon, including Sage Parlour, Killer Queen, Italian Project, Central Station and Terminal B. Sadly, most were forced to close because of the economic situation in the country, but I have such fond memories of them. It was such an honor to be able to bring people together to celebrate better times.
Where do you find inspiration in Lebanon?
Lebanon is not what the media portrays; Lebanon has a poetic soul that inspires me even with its chaos. It is a country defined by its beauty, rich cultural heritage, generosity and courageous people who have learned to live even when it is hard to breathe. Lebanon taught me to be a fighter and a dreamer, to accept challenges and to never give up, especially on my country.
If you could redesign any abandoned landmark in the country, where would you pick and why?
Every old Lebanese house in Beirut that was affected by the civil war inspires me. These buildings have survived so much devastation and are pockmarked with bullet holes; they deserve to be revived.
I worked on a conceptual project a few years ago in which I chose a damaged building on Damascus Street and redesigned the spaces while respecting its history and structure. I grafted a new, futuristic architectural skin that created a link between the past and the future. The space was breathing again, and the holes that once reminded us of war became a source of natural light, permeating and reviving the whole building.
What are your favorite Lebanese brands in terms of home deco?
Lebanon has given birth to a number of gifted designers who create magical pieces that fuse traditional Middle Eastern culture with contemporary design. I could name many, some of my favorite designers include: Nada Debs, for her mix of materials; Bokja, for the explosion of color; and David and Nicolas, for their clean, contemporary lines.
Where in Lebanon do you enjoy spending time when you are not working?
Lasting joy doesn't come from objects, it comes from experiences. I have always had a passion for traveling and discovering new cultures and lifestyles. I have been to Peru, China, Cambodia, Sri Lanka, Kenya, Cuba and have even seen the Northern Lights in Lapland. But one thing I'm grateful for is that the pandemic gave me the chance to discover my own beautiful country.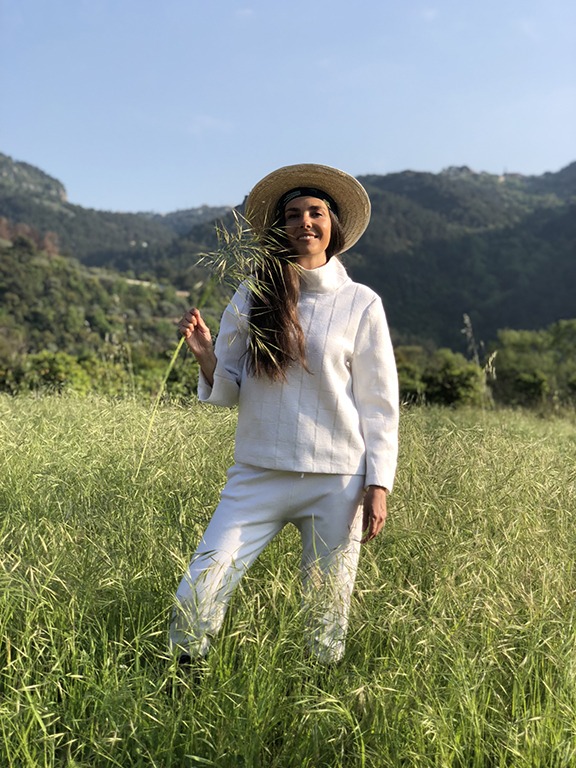 Weekend escapes and road trips give me great pleasure, especially when combined with breathtaking sceneries and local food. From Lebanon's coastline to its mountains, from skiing to hiking and everything in between, there's so much to be enjoyed.
Loading