Baalbeck International Festival is back for its 62nd edition this summer with a stellar seven-show line-up at the magnificent ruins of Bacchus Temple.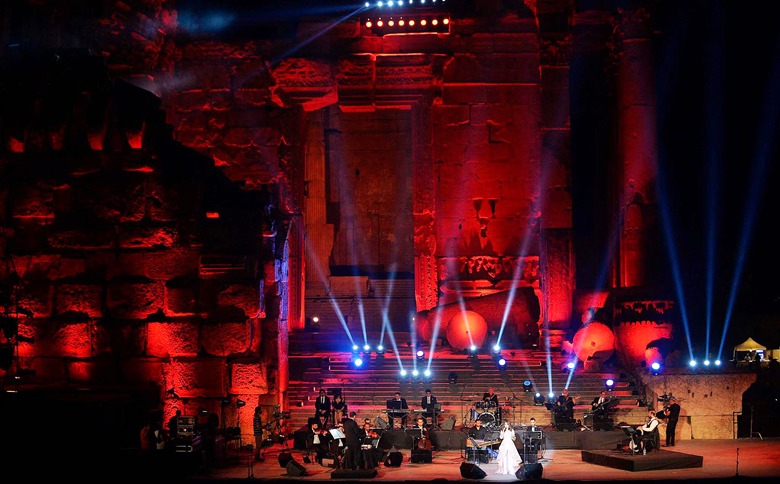 Running from 8 July until 18 August, both local and international performers will deliver a line-up of jazz, rock, Arabic classics and musical theater.
"This is one of Lebanon's most important cultural events," says Nayla de Freige, the festival's president. "It celebrates our history."
Founded in 1956, the festival aims to celebrate cross-cultural exchange by bringing top acts to the ancient city.
The opening show on 20 July, "Baalbeck Remembers Oum Kalthoum," welcomes Egyptian singers Mai Farouk and Marwa Nagy to the stage, marking 48 years since Kalthoum's last appearance at the Baalbeck Festival.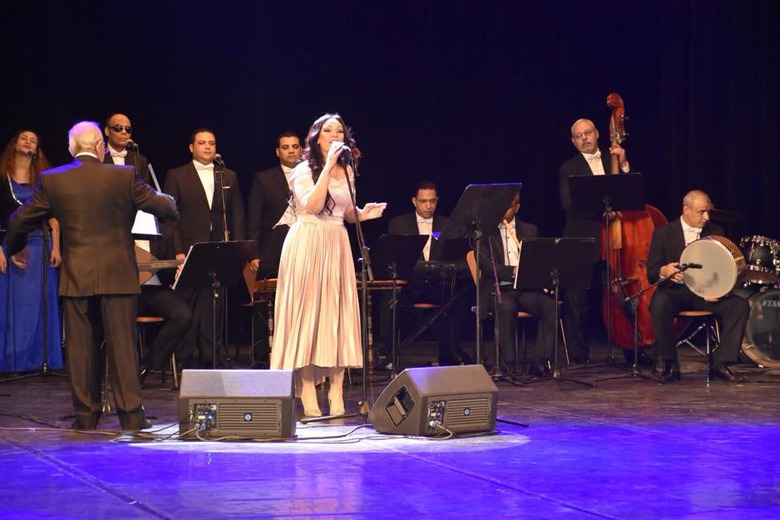 Photo: Marwa Nagy in concert
The second concert, on 27 July, will feature 120 musicians and singers in "Stabat Mater," a tribute to the late Italian composer Gioachino Rossini.
On 4 August, French performer Matthieu Chedid will be joined by trumpeter Ibrahim Maalouf to deliver a stellar performance on the famous steps of Bacchus.
For the first time in the festival's history, a musical will be taking place on 10 and 11 August.  Featuring 70 actors, dancers and musicians, Georges Khabbaz's stage play "Illa Iza" will be adapted into musical theater.
"I dreamed of making it a musical," Khabbaz says. "The show talks about the diversity of Lebanon, about a building whose inhabitants are all from different religious backgrounds."
Pianist Elie Maalouf and singer Jahida Wehbe will present a jazz and tarab fusion show on 17 August and the festival will draw the curtain with Ben Harper and The Innocent Criminals, who will perform the rock star's best hits.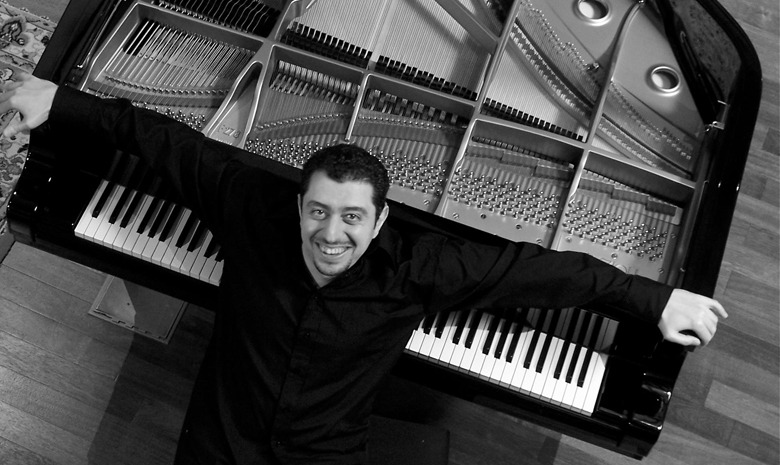 Photo: Pianist Elie Maalouf
A fundraising cine-concert will also be held on 8 July, combining the music of Khaled Mouzanar with excerpts from Nadine Labaki's latest film.
For more information, visit baalbeck.org.lb.
Text: Maghie Ghali
Loading