Jewelry designer Alia Mouzannar has created some incredible pieces during her career, notably her award-winning modular collection. We learn more about her work and where she finds inspiration.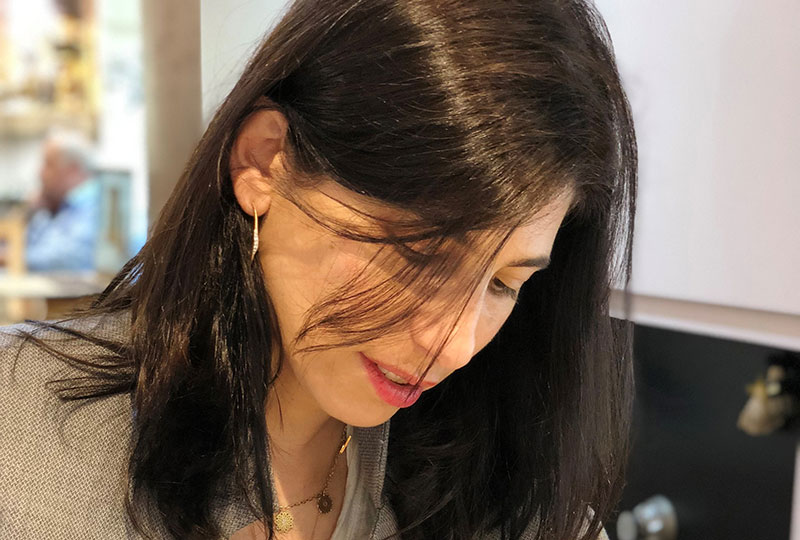 WHAT MADE YOU DECIDE TO PURSUE A CAREER IN JEWELRY DESIGN?
Funnily enough, my brother Khaled! He inherited our mother's musical talent, while our father's flair for design was passed down to me.
Coming from a long line of jewelry designers, it was inevitable that one of us would continue the family tradition. Actually, I always had a passion for art, painting, photography and theater so Khaled encouraged me to work in the family business but to do it my own way.
WHAT INSPIRES YOUR CREATIONS?
Emotion plays a big role. The jewel becomes an object full of possibilities and every piece of jewelry I create carries a story. Poetry, music, children's drawings and so many other things inspire me. I just sketch my own ideas in a tiny notebook and then on paper. I don't think about how it could be produced at that stage – I'm guided by my sketches.
TELL US ABOUT YOUR MODULAR EARRINGS. WHERE DID THE IDEA COME FROM?
I was influenced by the way ancient jewelry was made and wanted to inject a futuristic design element. My modular range is quite interesting as it is very versatile: one piece can be worn in different ways and at different times. The earrings are foldable, detachable and overlapping so you can have real fun wearing them.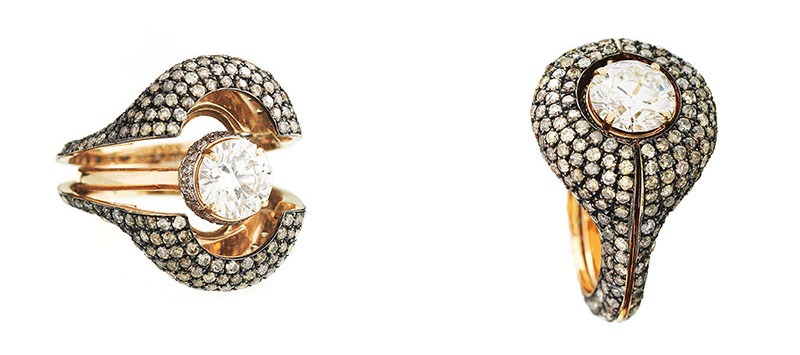 YOU STUDIED ARCHITECTURE AT UNIVERSITY. DO YOU FIND IT HAS HELPED IN YOUR WORK?
I have the mind of an architect – it is a very structured and focused mind when it comes to my design and this is the key to my work. Between architecture and jewelry it's just a question of scale plus the processes are inverted. Instead of creating a space for a person to move around in, jewelry is worn as a part of the body, an extension of one's personality.
YOU WON THE PRESTIGIOUS SDE AWARD DURING THE HRD 2011 IN SHANGHAI. HOW DID IT AFFECT YOUR CAREER?
It was a beautiful moment. I had never before received such important international ALIA recognition so it drove my career forward.
The competition, led by HRD, selects five designers out of 1,450 worldwide and allows them to create a piece of jewelry with diamonds and showcase it in Shanghai. It was such an honor to display my modular bracelet, which can be worn by a man and/or a woman.
Apart from receiving the SDE Award, the collaboration with the late Zaha Hadid and the House of A&W Mouzannar, which culminated in a beautiful line of jewelry, was another career highlight. I think there's still a lot to accomplish though. I'm just starting my journey.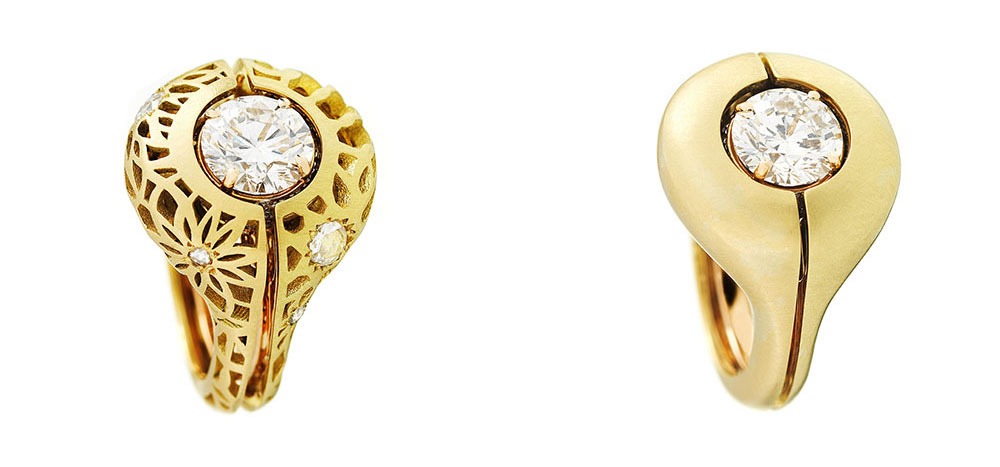 The Cache Ring
Loading