In celebration of Lebanon's Independence Day, here are some images to make you feel proud of our beautiful nation.
The first hand-drawn flag of Lebanon was sketched on 11 November 1943.
---
The first post-independence president of Lebanon was Sheikh Bechara El Khoury, who governed from 1943 to 1952.
---
Lebanon has some incredible natural wonders, one of the most famous being the Jeita Grotto. As the longest cave in the Middle East, it is a national treasure.
---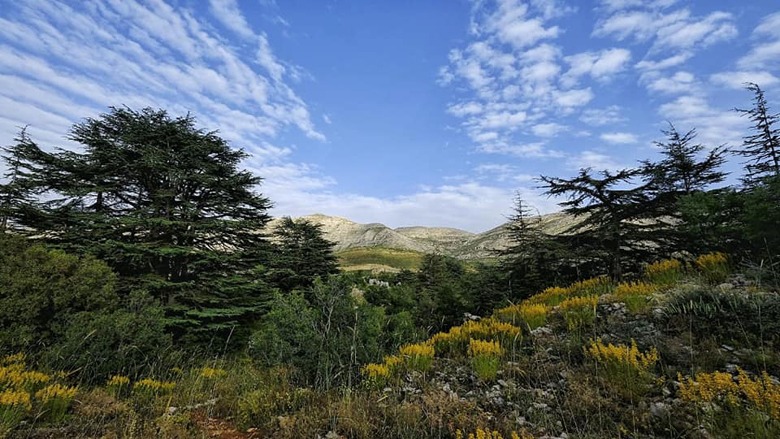 Used by the ancient Romans and Egyptians to build ships, the iconic Cedars of God are mentioned in the Bible. A true symbol of Lebanon, one can see these magnificent trees by visiting one of the several reserves dotted around the country.
---
Many old buildings in Beirut are covered with colorful art, breathing life into them and representing freedom to express ourselves.
---
At the center of Martyr's Square in Downtown Beirut, a marvelous bronze monument stands as a tribute to the  Lebanese and Arab nationalists that were hanged there by the Ottomans during World War I. It features four figures: a woman holding a torch representing freedom, a man standing by her side, and two men on the floor symbolizing hope and liberty.
---
The Temple of Bacchus in Baalbeck is one of the most beautifully preserved and grandest Roman temples in the world. Dating back to the second century, it is recognized as one of the five UNESCO World Heritage Sites in Lebanon.
---
The sea has played a critical role in Lebanon's history. In ancient times, papyrus was exported from Byblos to countries such as Greece and the Phoenicians used Saida and Tripoli as trading posts. Nowadays, one can watch the fishermen casting their nets and admire the incredible view of the water that is so precious to us.
Loading