Tucked away in the pretty mountain village of Ain Zhalta, La Maison des Sources has lived long before it became the guesthouse it is today. We learn more about this charming new getaway.
How did the project to create La Maison des Sources come about?
It all started with our love for Ain Zhalta. It also came from a friendship between two families, a passion for traditional Lebanese houses and a strong will to preserve our cultural heritage, rich customs and legacy.
How did you choose the name?
It's a French name, an homage to the friendship and partnership between the Lebanese and French. It also carries a nice meaning — a source conveys beautiful imagery. The word is also laced with meaningful expressions, "retour aux sources" (back to the roots) being one of them.
The house is 200 years old. What do you know about its history?
What makes the house's architecture interesting is the fact that it was built in several stages.
It's a place of living, yet it feels like it holds several lives at once. It's funny because every time a villager comes by, they tell us a new story about the house! It was initially a farm, then a private house for a rich family from Ain Zhalta and was turned into a school.
Tell us more about the guesthouse itself.
We restored this beautiful place using traditional and natural materials like plaster, old wood and natural stones. While keeping its authenticity we gave it a contemporary feel and a cozy atmosphere.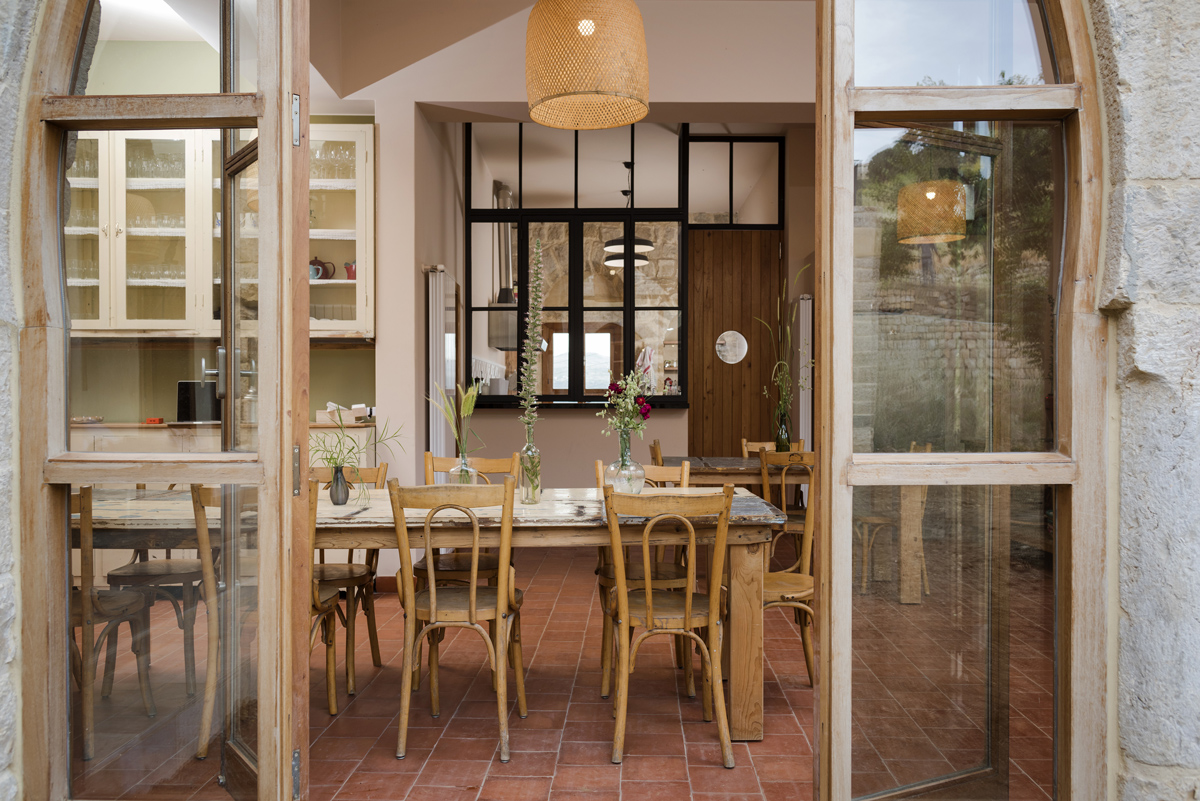 It's a friendly place to be, where you feel at home and disconnected from the city. It has large and inviting common areas, like a dining room, a lounge bar and a terrace with an amazing view of the Shouf Cedar Reserve.
La Maison des Sources has 11 extremely comfortable bedrooms, each of them with its own identity and private bathroom. Some of them are larger and can welcome families. We offer traditional, homemade food using mostly local ingredients
What makes it so special is that we — the owners — take time to welcome guests. We are also proud of our efforts to make the house as nature-friendly as possible: reducing the use of plastic, using solar panels, having an eco-friendly central heating system, etc.
Ain Zhalta is known for being part of the Shouf Biosphere Reserve. Apart from the incredible scenery, what else can guests look forward to?
The Shouf Biosphere Reserve is indeed incredibly beautiful; the nice thing about it is that there are many ways to discover it: hiking, snowshoeing and cross-country skiing, horse riding, cycling, or even tree climbing — the list goes on. And each season brings a new experience. We are looking forward to the winter; snow makes this region magical and transforms the scenery completely.
Photo – Nidal MajdalaniAnother way to discover the Shouf is by participating in the local rural activities: picking, cooking, spending time with the local shepherds, and so on.
The Shouf area is also well known for its history and cultural sites. It's a fantastic destination for art lovers as there are many events and places of interest, including the annual Beiteddine International Festival, the Assaf brothers' workshop, and Fadi Mogabgab's etching workshop for those who are looking for a more artistic stay.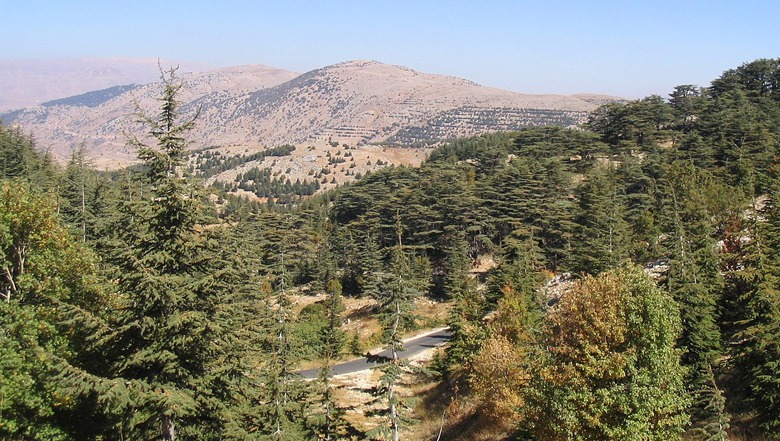 At La Maison des Sources, we like our guests to discover the area and enjoy customizing the best itineraries and activities for them.
While being easily accessible from Beirut (a 50-minute drive), Ain Zhalta is also convenient for those interested in visiting the Bekaa Valley, its wineries, Baalbeck, or even for visitors heading towards the South.
Loading