Religious anthropologist and researcher Nour Farra-Haddad takes us on a tour around Saint Stephen's Cathedral in Batroun.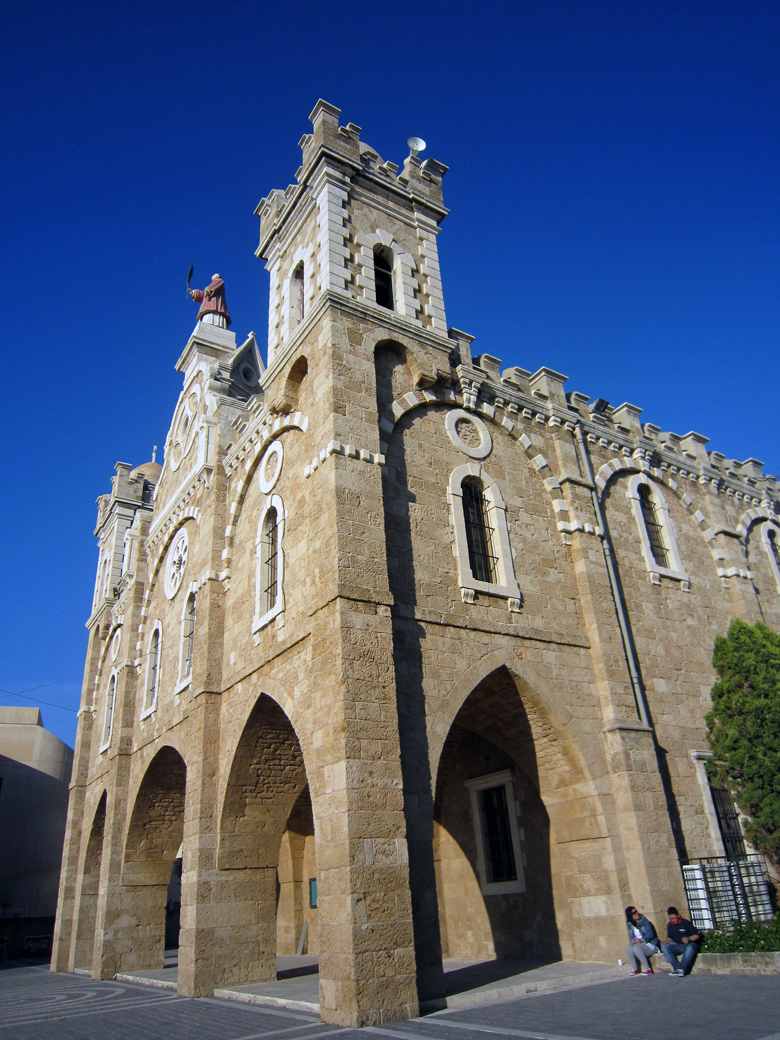 Batroun is a coastal city in North Lebanon, one of the oldest Canaanite-Phoenician cities in Lebanon. Its name most likely derives from Batruna, which is mentioned in the 1st-century-B.C. Tal el-Amarna tablets of Egypt. Batroun boasts many historical monuments and ruins, including a Phoenician Wall, in addition to Roman Catholic and Greek Orthodox churches.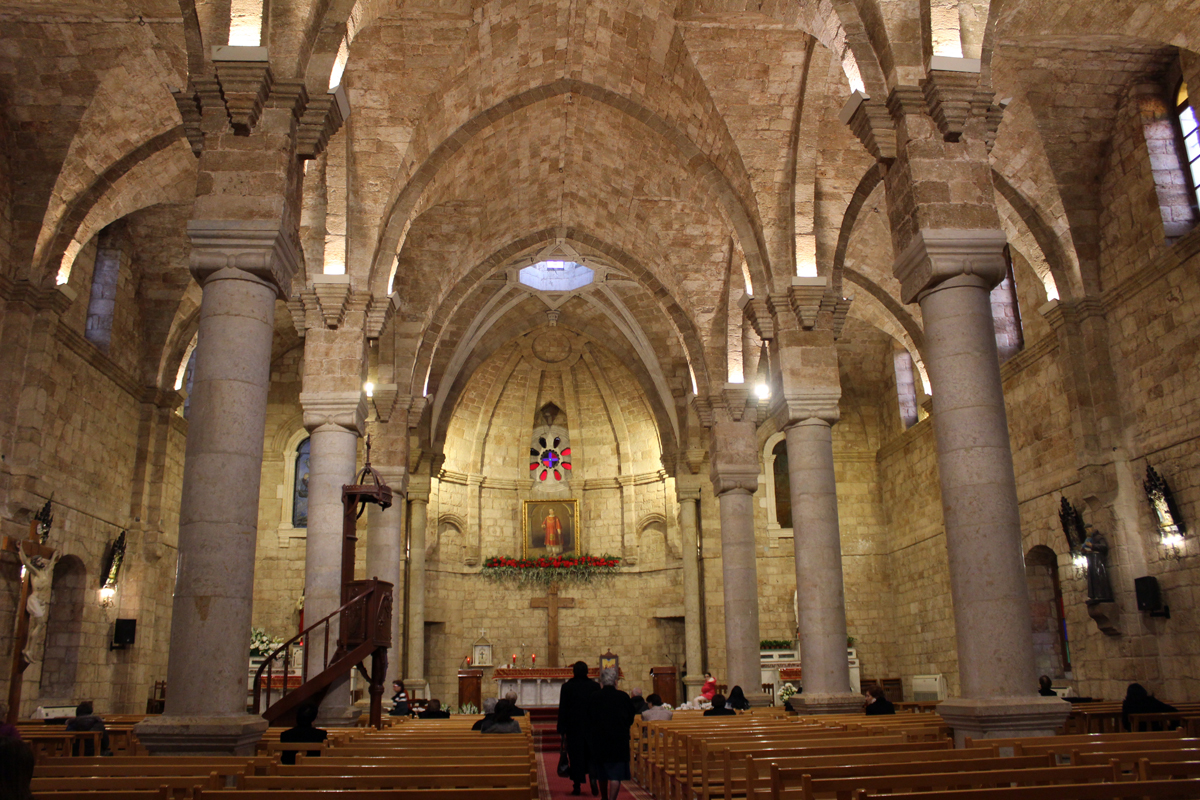 Overlooking the fishing port, the Maronite Cathedral of Saint Stephen (Mar Estephen) was built at the start of the 20th century on top of what is believed to have been a small Crusader church. The Italian architect Giuseppe Maggiore designed and supervised the construction of the cathedral, which features Byzantine and Roman elements in  addition to Gothic art influences. Built from Batroun sandstone, the cathedral consists of a main nave, two wards facing east and west and three bell towers. The huge marble columns inside the church come from the Astarte temple of Deir El Qalaa in Beit Mery. Furthermore, there are three altars, the principal of which (in the center) has a painting of Saint Stephen by the Italian painter Giosti above it.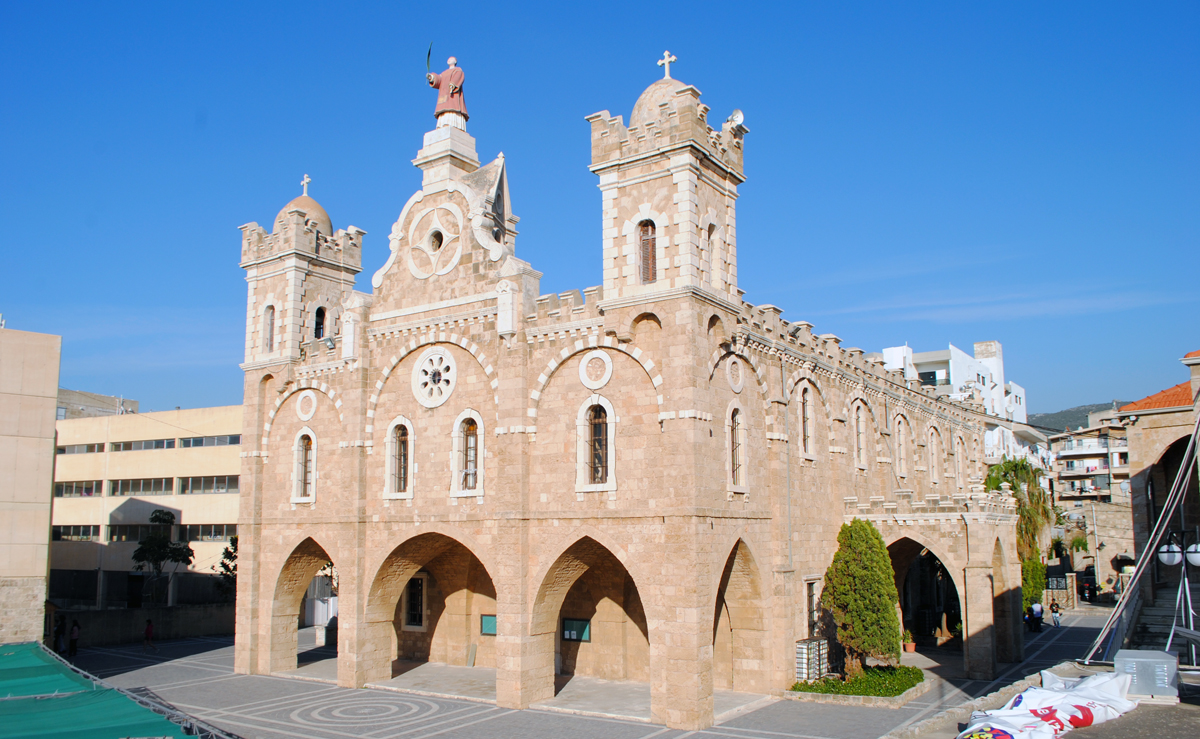 What to do in the area
Within walking distance of Saint Stephen's you can explore the Greek Orthodox Church of Saint George and the chapel of Our Lady of the Sea (Saydet El Bahr) facing the Phoenician Wall. Wander around the old souks and stop for lemonade at Hilmi's (06 740 507) or Tony Daou (06 741564). Apart from its historic sites, Batroun is a city recognized for its clean beaches. You'll find a large number of resorts dotted along the coast. Don't leave without having a memorable lunch at: Chez Maguy (03 439147), a delightful seaside restaurant; Colonel Beer Brewery (06 743543), a lively microbrewery affording impressive views; or Batrouniyat (06 744510), where you'll be served traditional Lebanese food and specialties from the surrounding villages.
---
Holy Lebanon, Lebanon's first religious tourism app
Holy Lebanon is a travel e-guide promoting religious-based tourism and supporting the sustainable development of local communities across the country. Introducing Lebanon as an attractive destination full of interesting sites to discover, the guide lists thousands of religious attractions, rituals and events, as well as names and details of service providers.
Embrace Lebanon's religious diversity and take advantage of this practical and comprehensive tool by downloading the free application on the AppStore or Google Play.
Loading