Religious anthropologist, researcher and founder of NEOS Tourism consultancy Nour Farra-Haddad takes us to a century-old pilgrimage site in Beirut to pay tribute to the victims of the 4 August blast and to say a prayer of hope.
Tucked away in Mar Mikhael, a neighborhood that stands at the heart of Beirut, is the small cave chapel of Saydet El Bzaz, Our Lady of the Breast. The shrine can be found close to the old train station and can be reached on foot. There is a sign on the main street indicating its location; it is hidden behind buildings and often blocked by parked cars.
Though small, this shrine is full of inspiration and known for its graces. There is a narrow street leading to a small garden with a flight of stairs painted blue; the chapel is at the bottom of these stairs. The small five-meter-square room of the chapel is sparsely furnished with just two benches. Holes in the walls of the chapel store all kinds of ex-votos, like icons and candles. The small altar inside the cave is decorated with silver-plated ex-votos. The story of this shrine begins with an apparition of the Virgin Mary to Younes Chalhoub, a modest shopkeeper who made a vow to the Virgin Mary to build a shrine dedicated to her if she gave him children. Chalhoub went on to father four children, so he hand sculpted the chapel out of thanks. The first icon of Mary was offered to the cave-shrine in 1940. Other believers contributed by painting the stairs, connecting the electricity and planting the garden. Marble plates describe the miracles of the Virgin Mary.
The Virgin Mary occupies a unique place in Christianity, Judaism and Islam. A very important devotion is reserved for her in the Middle East, particularly in Lebanon. Mary can thus be considered an excellent source of dialogue between Christians and Muslims and a symbol of national unity.
The Lady of the Breast, also known as Our Lady of the Milk or "Saydet El Bzaz" in the Lebanese dialect, is the image of the blessed Mother nursing baby Jesus. This image has a long, rich and multifaceted history within sacred art. There are many milk grottos dedicated to the Virgin Mary around the world, for instance in Jerusalem and in Spain.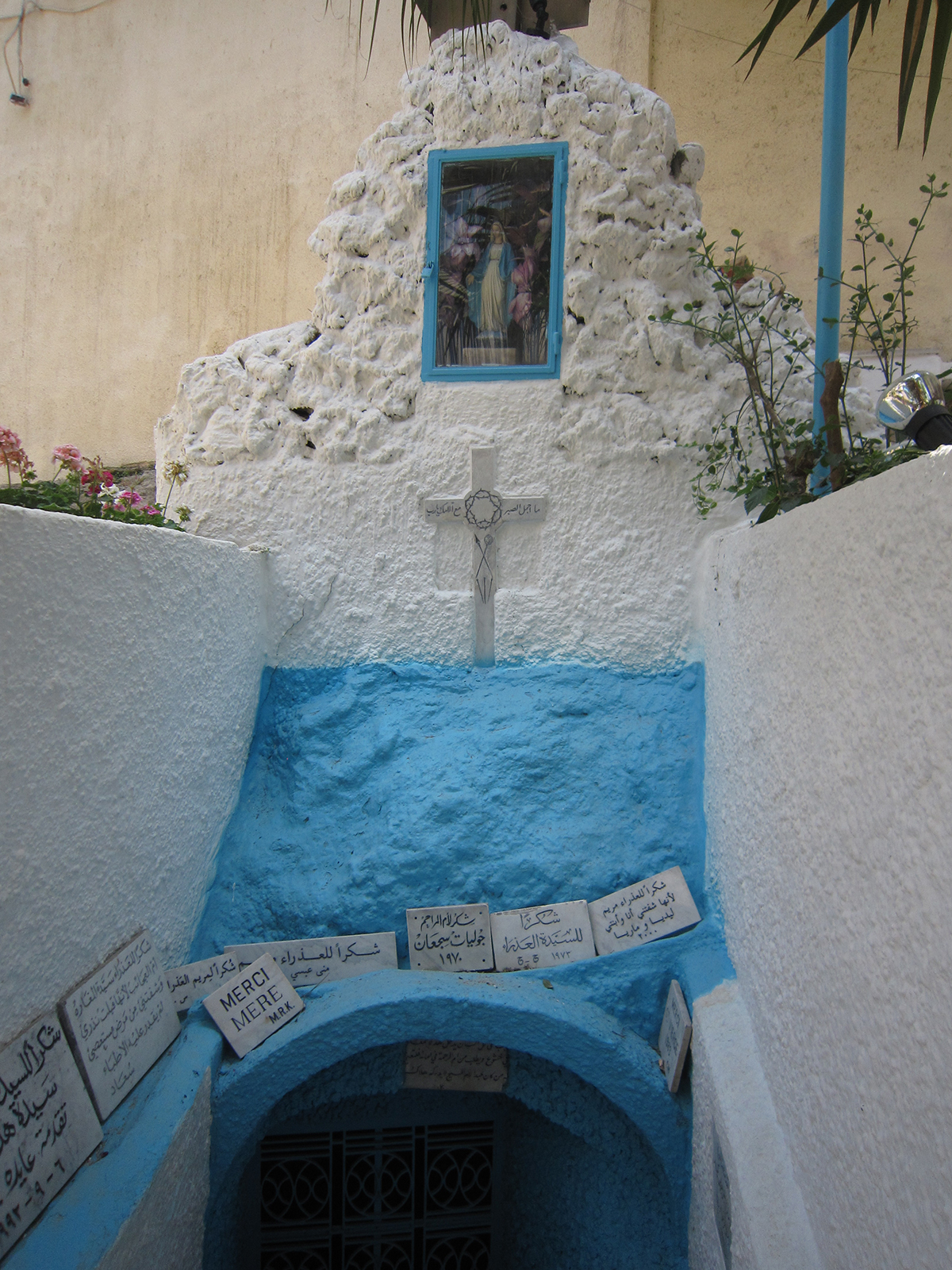 The Lebanese have a special devotion to the image of the breastfeeding Virgin Mary — "Saydet El Bzaz." We can find numerous churches and chapels dedicated to Our Lady of the Breast: in Boksmaya, Haret Hreik, Sghar, Tannourine, to name just a few. Many of these religious sites are established inside natural caves where one can sometimes find concretions in the shape of a breast.
Loading