While Lebanon is breathtaking in all seasons, spring is particularly special. Here are 10 gorgeous pictures from different regions to show you just how beautiful it is.
 1- Bcharreh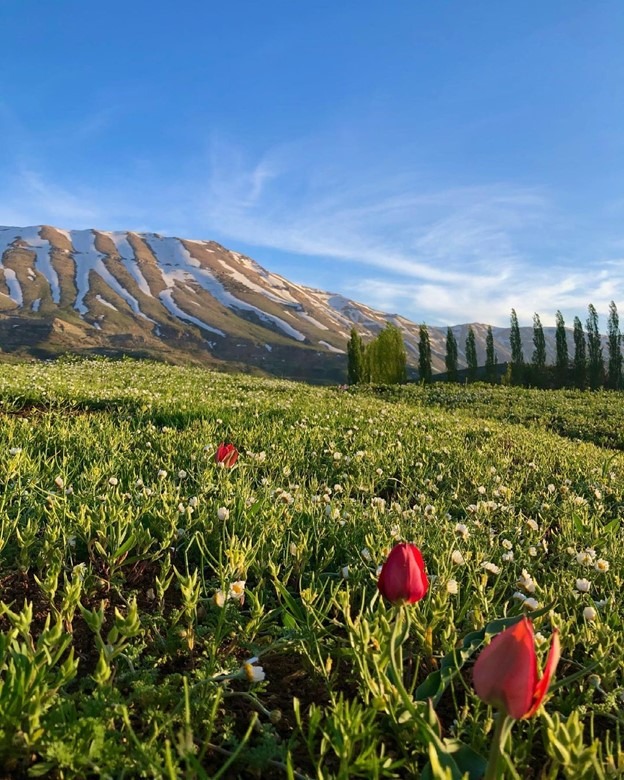 Bcharreh is famous for its snowy winters, but springtime is just as stunning. With so much gorgeous flora, it's no wonder that the region is popular with hikers. 
2- Ammiq 
The Ammiq Wetland is the largest remaining freshwater wetland in Lebanon, and one of the country's most precious nature sites. Once the temperatures rise, a gorgeous blanket of greenery can be seen at the water's edge.  
 3- A

ishiye



Aishiye is a small village located in South Lebanon. In spring, it transforms into a picturesque oasis, with the surrounding hills and valleys covered in lush greenery and blooming wildflowers. The village boasts plenty of hiking trails that offer stunning views of the mountains and valleys, making it an ideal destination for nature enthusiasts.
4- Beirut
Downtown Beirut is in full bloom. Look out for the colorful blossom that covers the sidewalk in a beautiful pink carpet!
5- Aley
Aley is a multi-colored dream. The old stone houses and souks get decorated by nature as it wraps themselves around the area and awaits the visitors who go enjoy some time away from the hustle of the more crowded areas!
6- Deir el Qamar
Deir el Qamar is steeped in history, and we can't get enough of how pretty the village looks this time of year.
7- Ehden
Ehden in spring resembles something out of a storybook. Visitors can admire the view of traditional red-tiled roofs and mountain views, as well as hikes in Horsh Edhen Nature Reserve. Filled with junipers, cedars and the country's last protected community of wild apple trees, the reserve promises hikers an unforgettable experience.
8- Kefraya
Known for its vineyards, Kefraya boasts maginificent sceneries and a gorgeous color palette. Visitors to the area are in for a treat, as pine, cypress, oak, cedar and olive trees grow in abundance.
9- Byblos
The cobblestone alleys of Byblos look even more charming these days, so head down for a stroll and enjoy lunch under the canopy of pretty blossom.
10- Taanayel
With snow-capped mountains in the distance and shades of blue and green in the foreground, Taanyel is a work of art. Enjoy spring in this magical haven by taking a walk or riding your bike around the lake.
Loading