Known for composing incredible music for the big screen, we sat down with Khaled Mouzanar to learn more about his recent projects and what motivates him.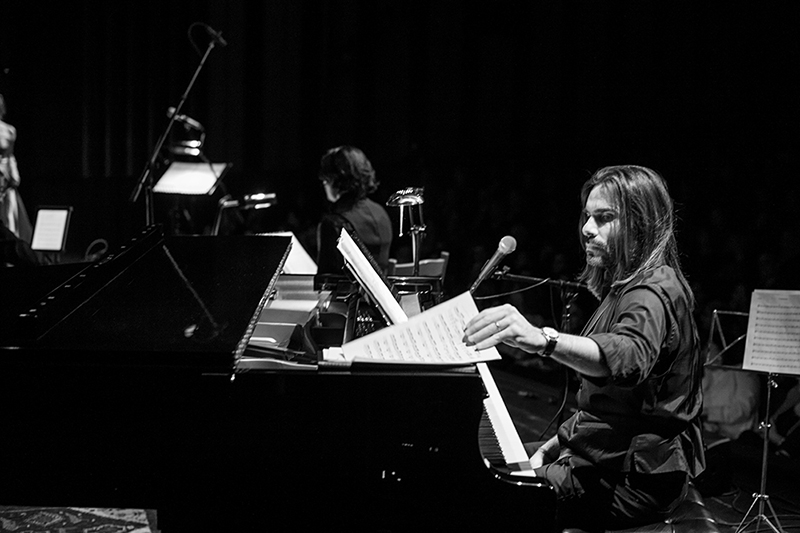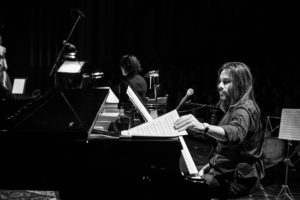 DID YOU ALWAYS WANT TO WORK IN THE MUSIC INDUSTRY?
Yes, music was my first passion so working in the industry came very naturally to me.
HOW DID YOU START COMPOSING MUSIC FOR FILM?
I was young and had very close friends who were studying to be film directors. They used to ask me to create music for their visuals. This process allowed me to read scripts and to compose the music before even seeing the images. I discovered that my music gave these pictures a completely different feeling.
IF YOU COULD HAVE COMPOSED THE MUSIC FOR ANY FILM, WHICH ONE WOULD IT BE?
Zeffirelli's Jesus of Nazareth.
WHAT IS THE "KHALED MOUZANAR" SIGNATURE IN YOUR MUSIC?
I'm very much inspired by Latin American music, which was prominent in my childhood thanks to my mother. She was a musician who grew up in that part of the world. I also studied classical music under the guidance of the Lebanese-Armenian composer Boghos Gelalian and I'm, of course, moved by oriental melodies. I think this mix of cultures and the way I put them together with my personal touch creates my signature.
WHAT HAS BEEN THE PINNACLE OF YOUR CAREER?
Well, I have an unopened bottle of Champagne in my fridge at the studio that has been there for the past 20 years and I don't know when I will open it! Having said that, our Palme d'Or nomination for "Capharnaüm" at the Cannes Film Festival makes me really proud.
WHAT'S ON THE HORIZON?
I have a lot to do with "Capharnaüm," which I also produced. After the Cannes Film Festival, I'm performing at the Baalbeck International Festival on 8 July 2018.
Since this interview, "Capharnaüm" received the prestigious Jury Prize at the 71st annual Cannes Film Festival. Khaled also delivered a stellar performance of some extracts from the movie at the historic Bacchus Temple during the Baalbeck International Festival, on 8 July 2018. 
Loading