Lebanon is getting ready to welcome the third edition of Whisky Live Beirut, from 18-20 October 2018, to its new location: Seaside Pavilion.
The world-renowned event for whisky enthusiasts will bring more than 60 specialist producers, distributors and suppliers to the capital, offering visitors a rare opportunity to sample some of the finest whiskies around.
A huge variety of single malts, bourbons, Scotch and Irish whiskies as well as other premium spirits, such as rum, gin and vodka, will be available for visitors to taste during the three-day event.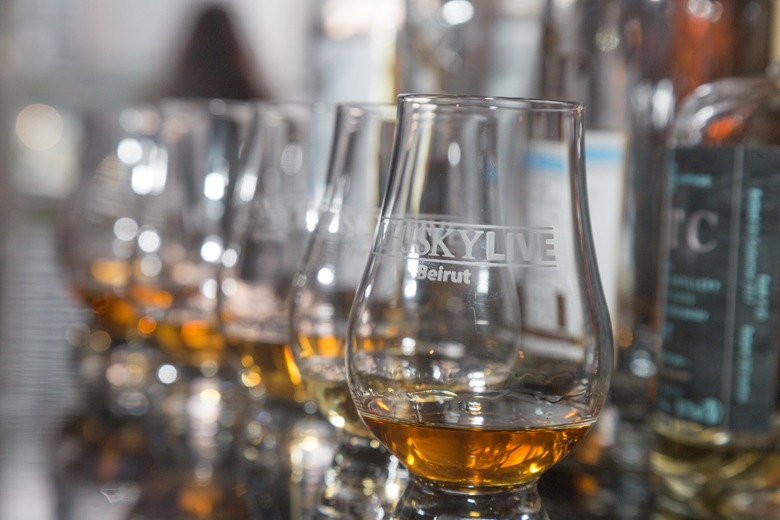 "This is a truly unique event for whisky lovers," says Joumana Dammous-Salame, managing director of Hospitality Services, the event organizer. "Over 2,000 visitors attended the last edition of Whisky Live and we are expecting close to 3,000 this year, noting that we have a larger number of exhibitors and exciting new masterclasses."
Indeed, there will be more than 30 masterclasses during the show for enthusiasts to learn more about and taste rare and limited edition whiskies. The small group sessions will be hosted by whisky experts Rob Allanson, global ambassador for Whisky Live, and director of La Maison du Whisky in Paris, Jean-Marc Bellier.
Commercial masterclasses, with international brand ambassadors from Europe and beyond, will be open to all ticket holders. Guests include Hamish Torrie, Glenmorangie global brand ambassador, Georgie Bell, John Dewar & Sons global malts ambassador, Xavier Leveque, brand ambassador for Michter's Distillery, and João Vicente, European spirits brand ambassador for Gonzalez Byass.
In addition to whisky tasting, visitors can sample whisky cocktails at the pop-up bar area.
Loading