2
min. read
Beautiful pastel colors will greet you at Beit Douma, a warm and inviting guesthouse in North Lebanon. We discover its charming features with our friends at L'Hôte Libanais.
Beit Douma is one of those magical places that feels almost surreal. Perched 1,000m above the sea in the beautiful mountains of Batroun, the restored 19th-century Lebanese villa first impresses by its imposing stone façade, tall arched windows and vaulted ceilings. The striking combination of yellow and purple on the property's exterior will certainly make you smile.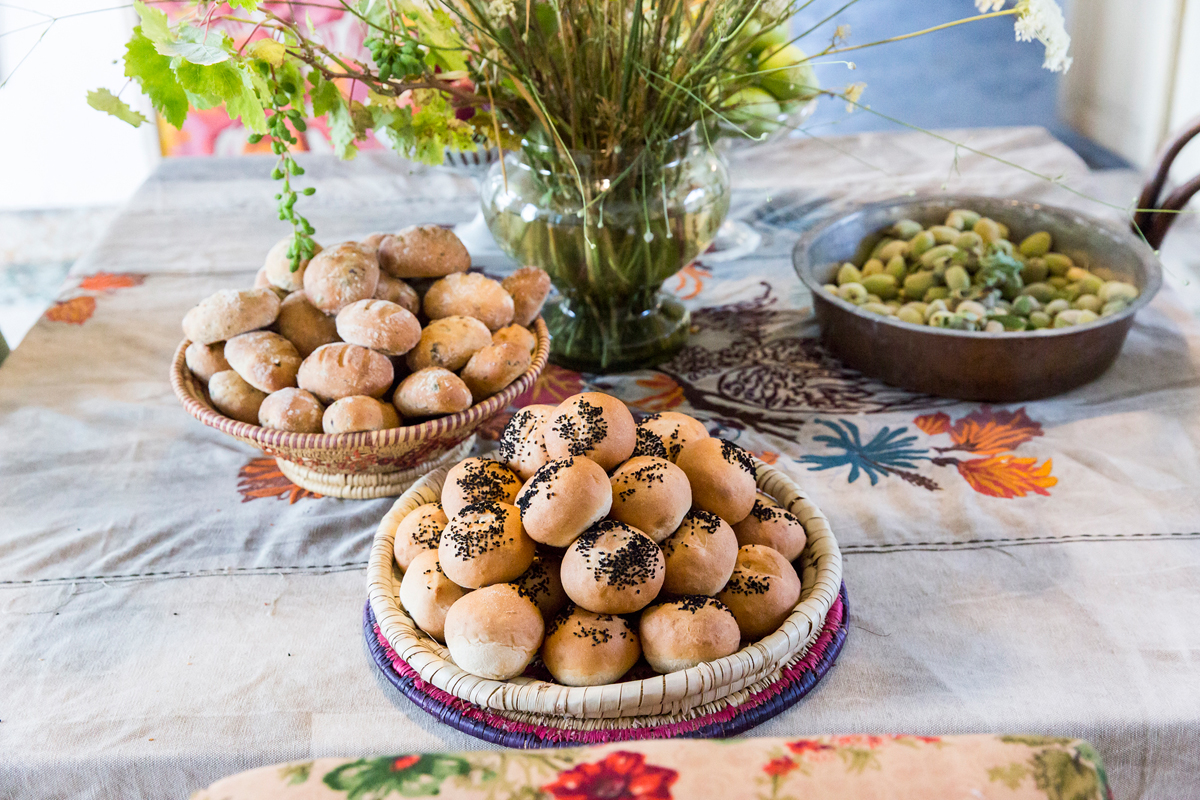 The story
The project of Beit Douma is an extension of Souk El Tayeb, which actively unites communities and supports small-scale agriculture. True to this vision, the restoration of Beit Douma supports the village of Douma and protects Lebanon's heritage.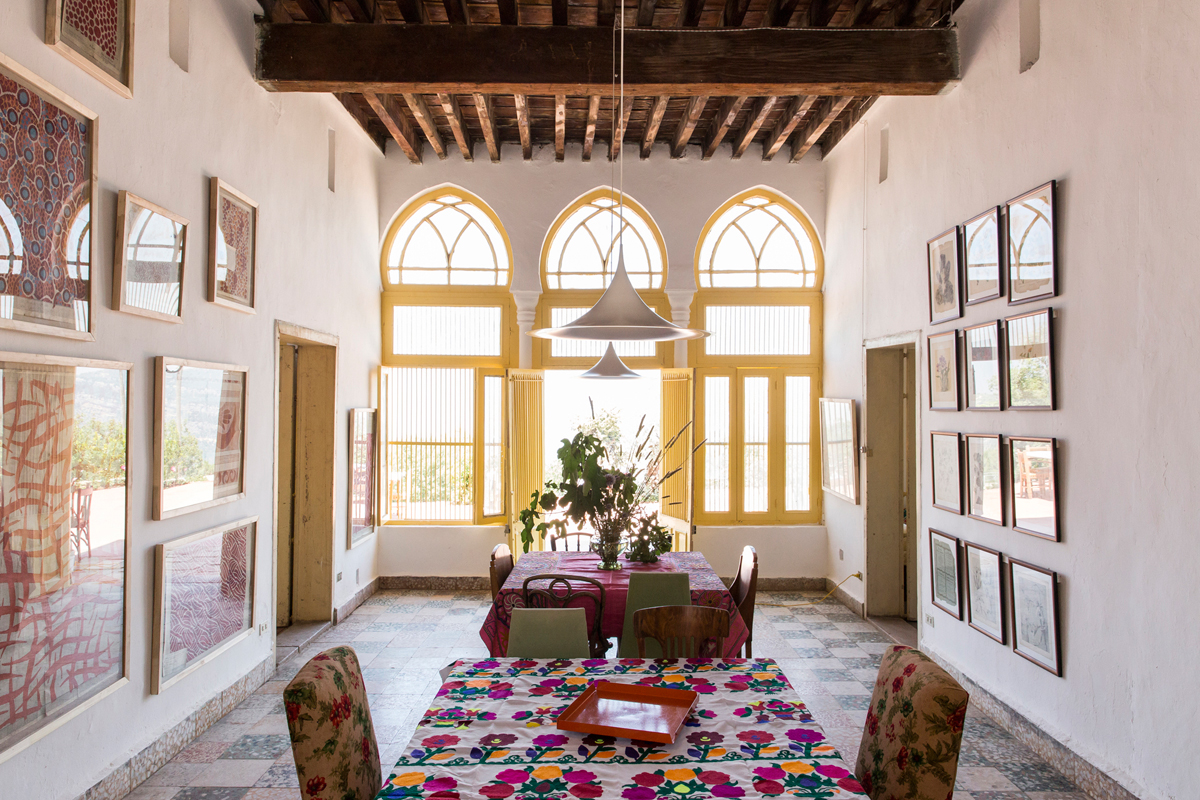 The house
You'll quickly feel at ease once you step inside Beit Douma. The bright and airy rooms are refreshing and relaxing; there's even a giant bookcase where you can easily find an interesting book to read. Pretty gardens and burgeoning apple orchards surround the house, where each new breakfast under the trees etches unique memories to the timeless story of the place.
Guests can stay in one of Beit Douma's six charming rooms, which are playfully decorated in floral prints.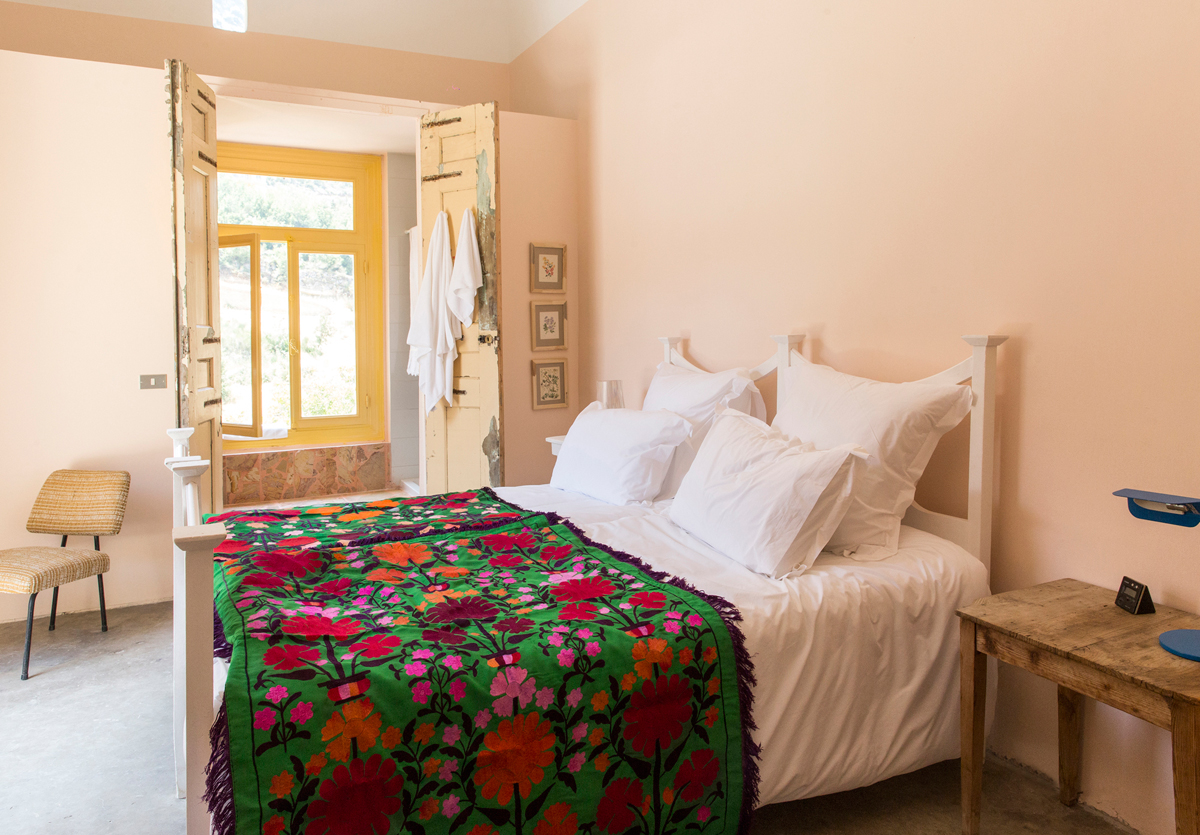 What to do in the area
Apart from hiking and nature walks, visitors can enjoy the picture-perfect souk of Douma. There one can find quaint stores selling local specialties, including halawa, olive oil and homemade jams.
To book a stay at Beit Douma, visit hotelibanais.com or call +961 81 064460.
Beit Douma: A Colorful Window To The Past
was last modified:
December 6th, 2019
by
Loading
Published on: December 4, 2019