The summer season is all about new adventures so why not try something a little different. Travel blogger Nadine Chemali has some fun suggestions to get you inspired.
1. SWIM SOMEWHERE UNIQUE

Despite the fact that the coast gets busy with sunseekers during the summer, there are still some marvelous swimming spots devoid of crowds. The public beach in Kfarabida (near Batroun) is heavenly, with crystal clear waters perfect for bathing.
2. COOL DOWN WITH A TASTY LEMONADE

No trip to Batroun is complete without a refreshing glass of lemonade to round off the day. Pass by Hilmi (70 173036), Em Georges or Tony Daou's to enjoy some fresh and tangy homemade juice, guaranteed to hit the spot.
3. GO TO A WINERY

Even if you've been to some of the country's larger wineries, there are a number of boutique ones that deserve a visit. Many offer guided tours and special lunch packages, such as the charming Sept winery (70 570170) in the hills above Batroun.
4. GRAB A SUNSET DRINK

Wind down after a long day and watch the sunset as you sip a cool drink at one of Beirut's popular rooftop bars. Check out our selection here.
5. HAVE LUNCH BY THE RIVER

Feast on delicious Lebanese mezze with the sound of running water to serenade you as you eat. Have an authentic lunch by the river in Hermel, Zahle or Baskinta.
6. TRY A NEW WATER SPORT

Get active and get wet by having a go at an exhilarating water sport such as surfing, diving, paddle boarding or windsurfing. Check out this article for our picks.
7. ENGAGE YOUR INNER ARTIST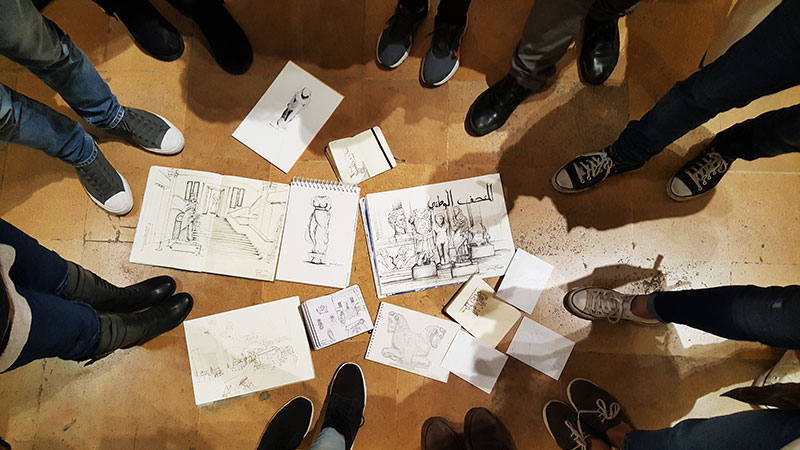 You don't need to be a seasoned artist to sketch your summer memories. Join an event run by Urban Sketchers (70 161788), an enthusiastic group who are on a mission to sketch their way around the country. Their events are free, fun and cathartic!
8. VOLUNTEER FOR A GOOD CAUSE

Our summer bucket list wouldn't be complete without some time spent volunteering. One of the best ways to contribute is by cleaning the beach with groups like Operation Big Blue Association (03 670890).
9. SPEND TIME WITH LOCAL FARMERS

Learn about Lebanon's food heritage by spending time in the country's rural areas, where you can take part in activities such as mouneh preparation, olive harvesting and goat herding. Darb el Karam (71 676267) is an association that promotes traditional and culinary practices in Shouf and West Bekaa.
10. CLIMB A MOUNTAIN

Several ecotourism specialists organize guided climbing trips across the country for all levels, from beginners to more advanced. Challenge your body and your mind by joining a climb in Akoura, Tannourine or Laklouk with Vamos Todos (09 635145, vamos-todos.com), Dale Corazon (70 986118, dalecorazon.com) or Footprints Nature Club (03876112, footprintsclub.com).
Loading