Winter promises to transform Lebanon's majestic mountains into snow-clad havens for families and thrill seekers. With countless ski slopes, resorts and restaurants, travel enthusiast Josiane Atallah shares her top ski destinations for you to plan an exceptional winter adventure.
CEDARS
A nature lover's dream of green trees covered in endless layers of white, the Cedars resort, located in North Lebanon, differs from its counterparts by offering an extended skiing season and altitudes higher than any other resort.
EAT
Boasting one of the best views over Bcharre, Le Chatel (71 555829) offers a wide choice of cuisines including Lebanese, Italian, American and French. Nearby in Le Cedrus Hotel is Le Pichet (06 678777 / 70 413777), a cozy restaurant serving French and Italian food. Grab a seat next to the fireplace for an unforgettable romantic winter getaway.
SLEEP
There are countless hotels overlooking the mountains where you can enjoy a good night's rest. Cedars Palace (06 678190), Le Cedrus Suites Hotel (06 678777) and Le Notre Hotel and Resort (06 678138) are some of the four-star properties that lie within a short distance of the slopes.
SEE
Besides the breathtaking mountain views, the slopes are an approximate 10-minute drive from the renowned Cedars of God (Bcharre) Nature Reserve. You can also visit the Gibran Khalil Gibran museum nearby.
FAQRA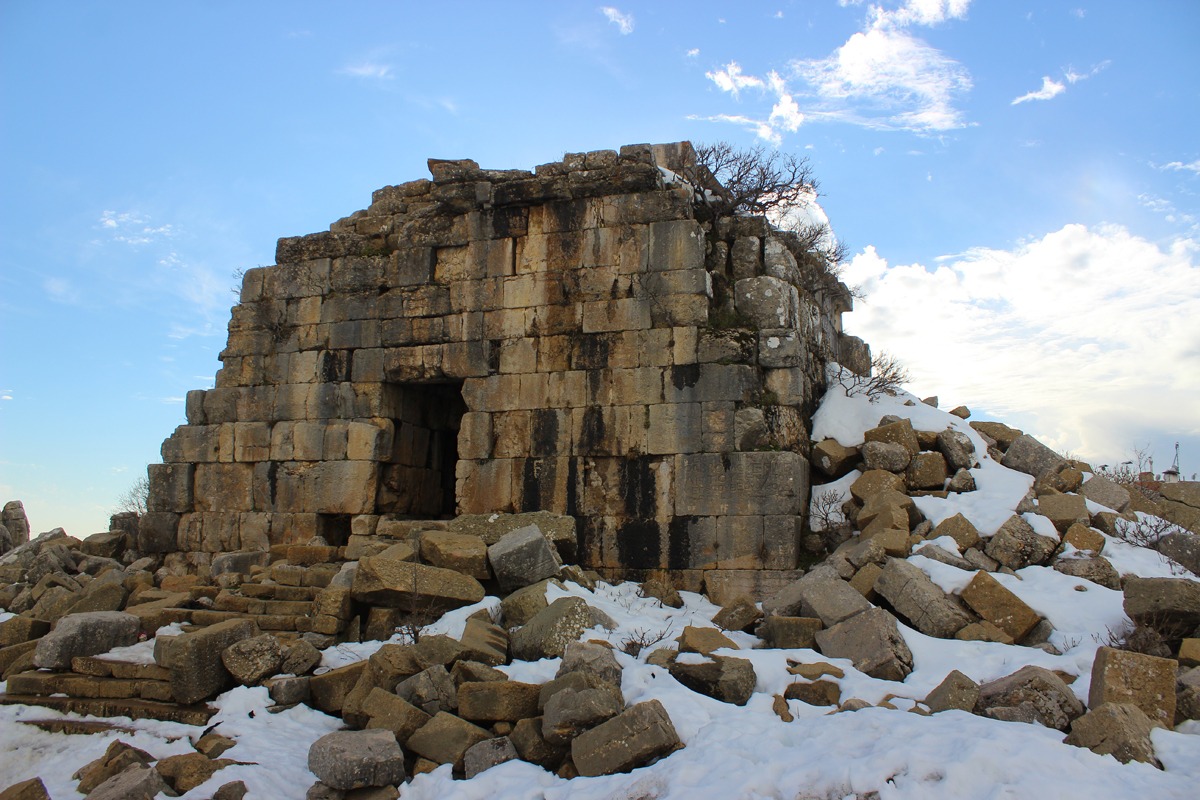 Situated in Mount Lebanon, Faqra is unique for its remarkable monuments that have withstood the test of time. Faqra Resort, known as Faqra Club, is a private ski resort known for its breathtaking view over the bay of Jounieh.
EAT
Located on the main street, Blackrock Lodge (79 009199) is a great steak restaurant. Alternatively, head to Blaze (71 855519 /  09 341144) for a wide selection of Lebanese, American and French dishes, best enjoyed by the fireplace.
SLEEP
Urban Faqra Hotel (09 341541) is a modern hotel with magnificent views over the snowy slopes. This hotel is also home to Lo Zio (76 070605 / 09 341541), a restaurant serving international cuisine. L'Auberge de Faqra (09 300600) is a luxurious hotel that offers its guests unique amenities like a private ski slope. Alternatively, book a room at Terrebrune Hotel (09 300060) and enjoy a delicious Lebanese meal at Chez Michel (09 300614) right next door.
SEE
The Temple of Faqra (Qalaat Faqra) is an archaeological site with Roman and Byzantine ruins featuring well-preserved altars, columns and tombs. You may also want to check out the natural stone bridge (Jisr Al-Hajar), which spans Nahr El Laban.
ZAAROUR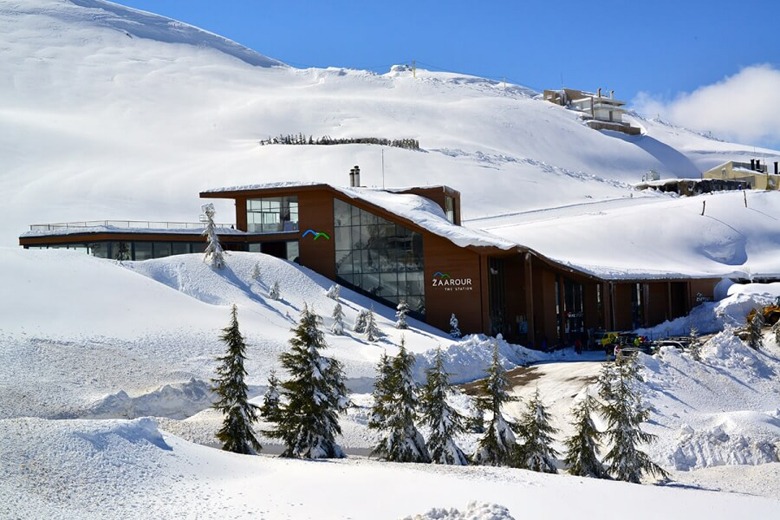 As one the nearest ski resorts to Beirut, Zaarour offers family-friendly ski slopes and picturesque views of red-roofed houses hidden under coats of snow.
EAT
Koukh el Sabaya (03 658734) is a must if you fancy something savory on your way to the Zaarour slopes. With countless saj options to keep you warm during the winter months, you will certainly leave this place wanting more. You can also find many Lebanese and International restaurants in the region like Chez Chakour (04 295153) and Qasr Al Bouhayra (04 296200).
SLEEP
You can spend the night at the lavish Le Grand Chalet (04 310300), a boutique hotel in the heart of the mountains, or rent a chalet. Alternatively, for a more authentic Lebanese experience, book a room in a traditional house in the village of Hayda Lebanon (78 887222).
SEE
Hayda Lebanon is an initiative that aims to replicate the traditional Lebanese experience by showcasing typical Lebanese food, entertainment and culture.
QANAT BAKISH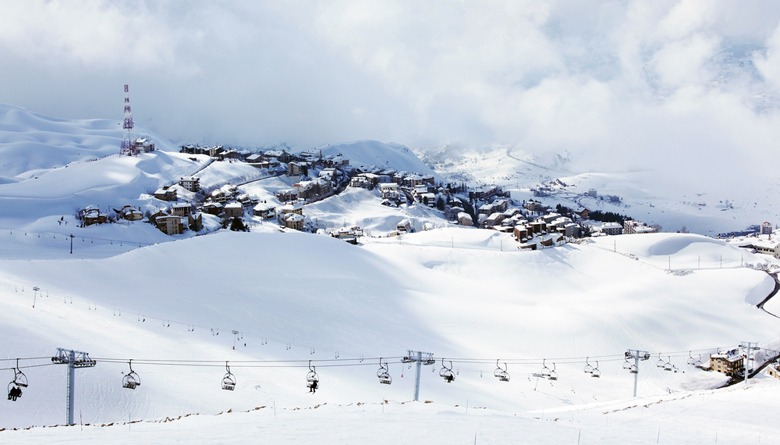 Skiers of all levels come to enjoy this uncrowded destination with excellent snow and quiet resorts.
EAT
Offering a selection of French and Italian cuisine, Notch Restaurant (70 765755) reopens in mid-December just in time for ski season.
SLEEP
Snowland Hotel (04 252222) is the nearest to the slopes, making it an ideal family getaway.
SEE
The old village of Qanat Bakish is one of the best preserved villages in Lebanon. The plateau of Bakish is a popular destination offering plenty of activities during winter. Go snowshoeing up to the Cross of All Nations, the largest illuminated cross in the world.
MZAAR KFARDEBIAN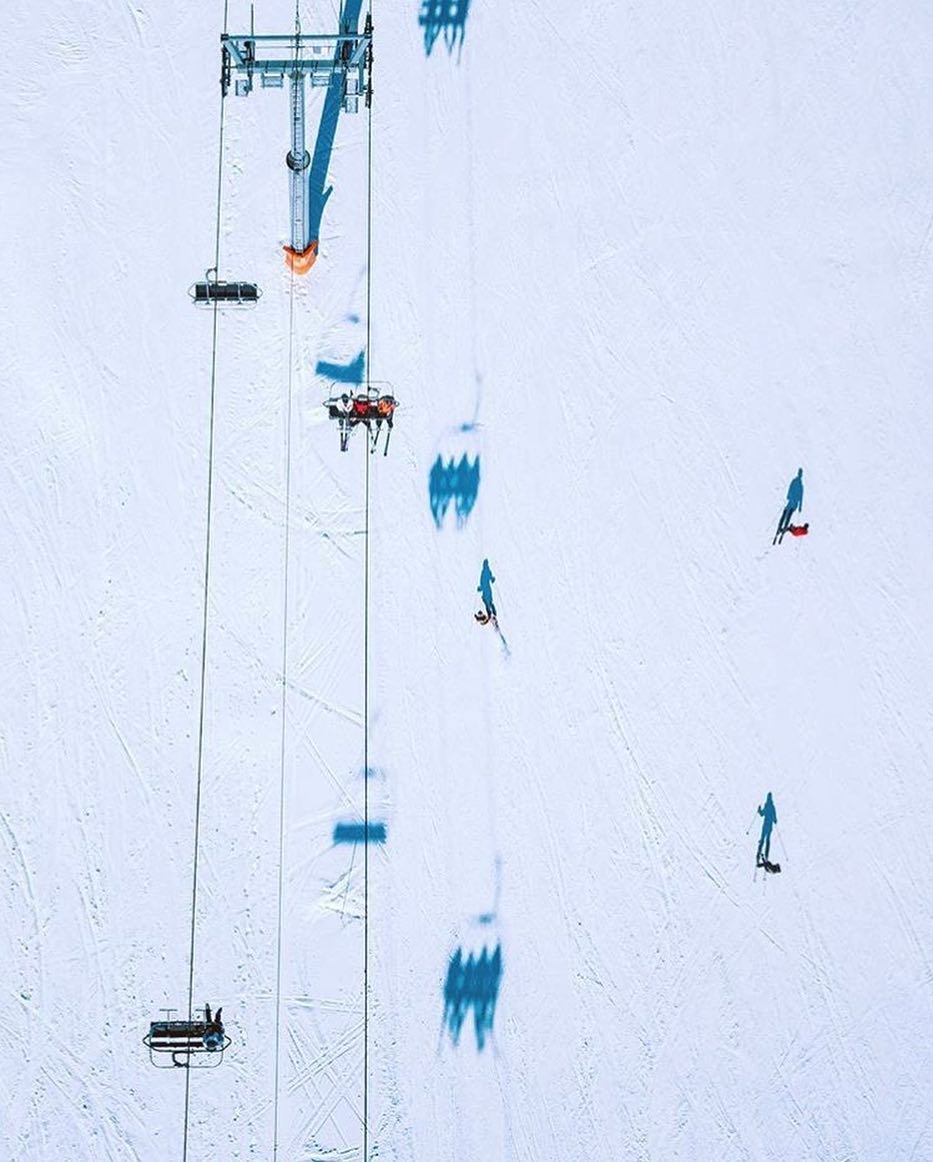 This iconic ski trail is one of the first to come to mind when ski season hits. Attracting thousands of visitors daily, these two locations offer countless slopes and trails suitable for just about anyone.
EAT
There's no shortage of international chains that take up residency in this region during ski season, and there are endless local options as well. Head to Le Montagnou (03 341441) for some delicious French cuisine, then pass by Rikki'z (03 120201) and Odin (03 700072) for fun events, drinks and finger foods you are sure to enjoy.
SLEEP
There are a number of high-end hotels in the area such as the Intercontinental Mzaar Mountain Resort and Spa (09 340100), which boasts a private slope and a fantastic spa guaranteeing you a weekend of total relaxation. Other lodging options include Eleven (09 341741), a boutique hotel within walking distance of the slopes.
SEE
The view of the famous Chabrouh Dam during the winter is quite extraordinary.
LAKLOUK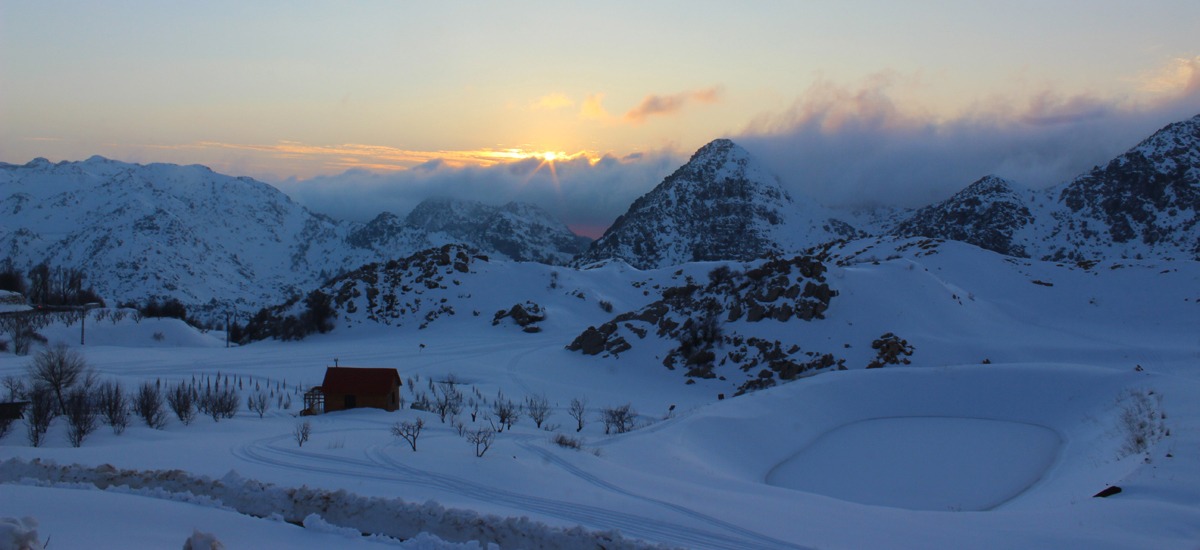 Unlike other destinations, Laklouk is almost clear of construction and boasts one of the best ski schools in the country.
EAT
Warm up by the fireplace and indulge in delicious raclette or fondue at The Shangri-La Hotel (09 430006) or enjoy mezze at Azawardi (76 888868).
SLEEP
The luxurious Shangri-La Hotel (09430006) is a top-notch choice for a touch of luxury. Alternatively, the Nirvana Hotel and Spa (03 441112) has a cottage feel, with a splendid lobby perfect for socializing after a long day on the slopes.
SEE
Don't leave without visiting the nearby village of Afqa, the Balou Balaa Sinkhole and Baatara Waterfall in Tannourine. You can also head to the beautiful monastery of Saint Charbel in Annaya.
Loading