Swimsuits and sunglasses at the ready; it's beach season! And who better to guide us through the seemingly endless list of fabulous resorts than our friends at Amber Consulting.
New places to try
---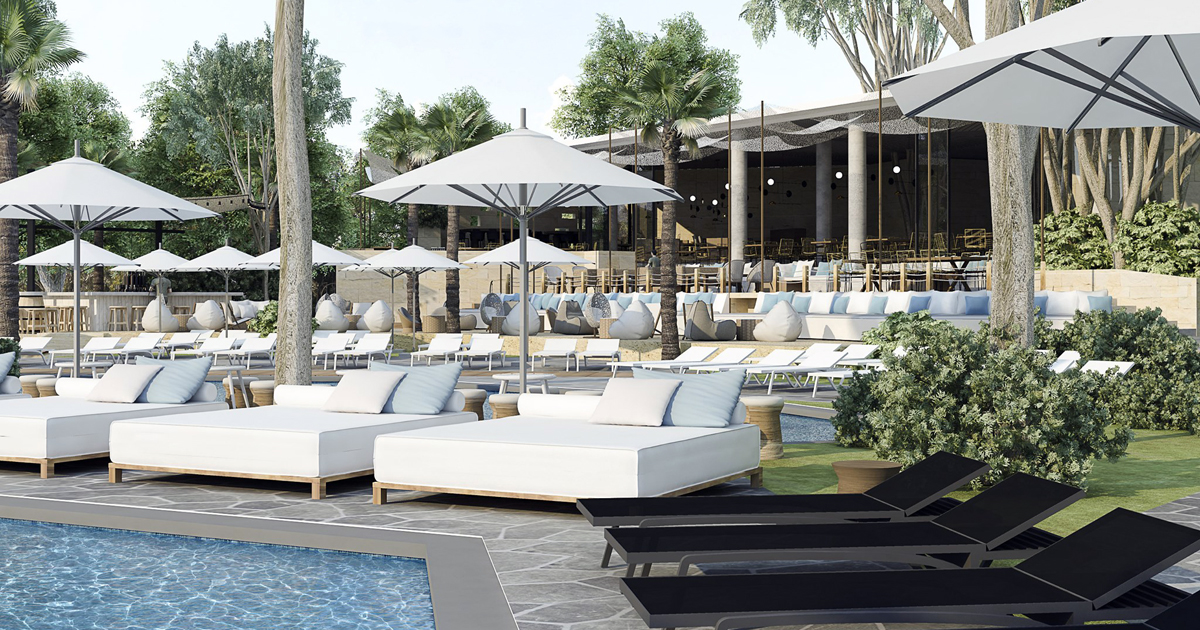 Set to open in summer 2019, Nanaya (06 543970 / 06 543971) is a new beach resort located next to Nabu Museum on the sandy beach of El Heri, North Lebanon. The resort boasts a chic and trendy ambiance, multiple swimming pools, a kids' area and a restaurant. For events and inquiries, contact 03 083583.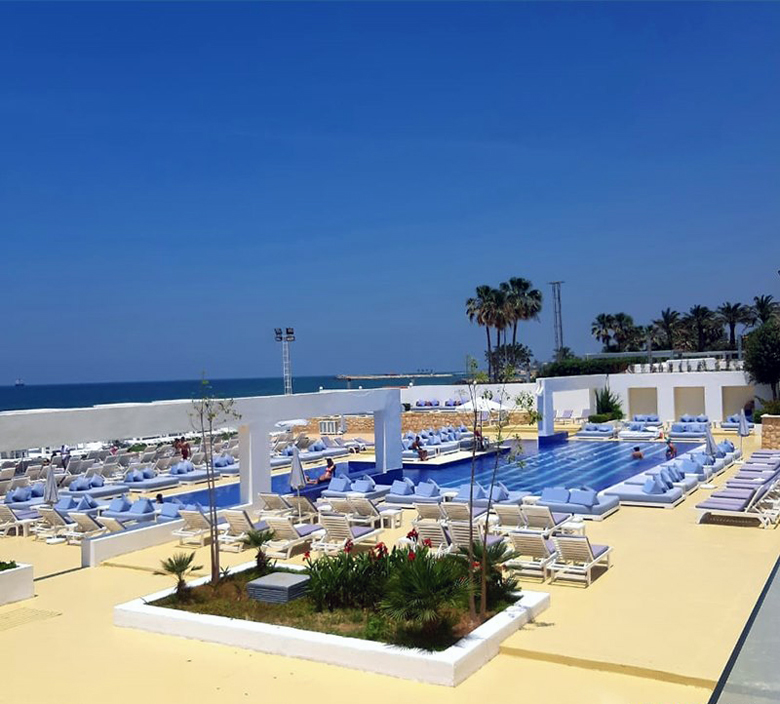 The former Bamboo Bay in Jiyeh has been remodeled and renamed Bahamas (07 995042). The resort is divided into two main sections: a family area with a water park and an over-18s section offering jacuzzis and a large pool.
Beirut Oldies
---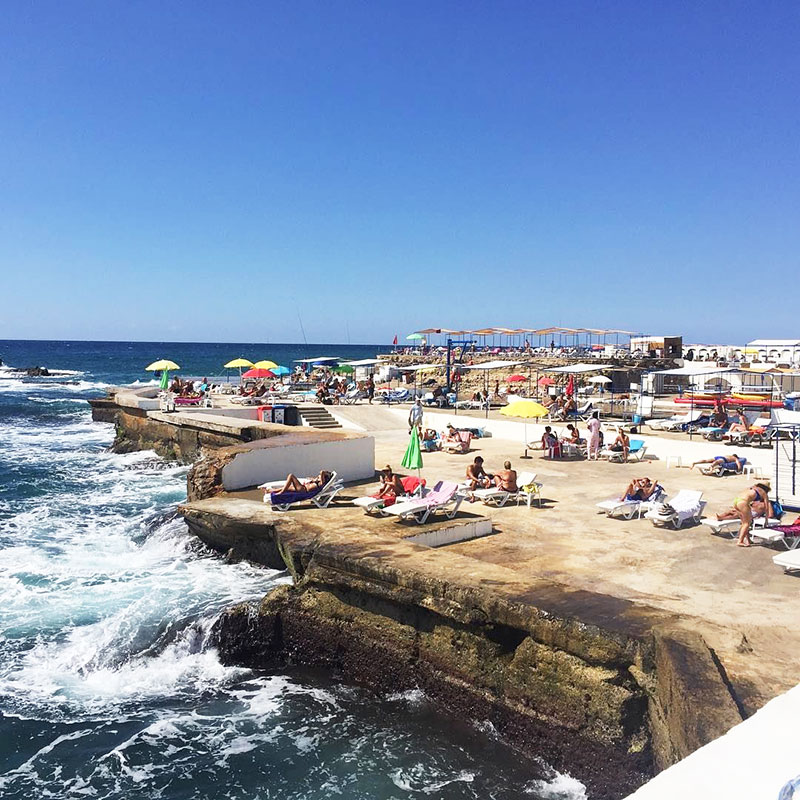 Beirut is known for having some of the oldest beach clubs in the country. One of these classic spots is Sporting Club (01 742482), which is a favorite among Beirutis thanks to its natural rocky deck and famous seafood restaurant, Feluka.
Long Beach (01 742496) lies adjacent to Sporting, while the Saint-Georges Yacht Club & Marina (03 958379) is located at the other end of the seafront promenade, in Ain el Mreisseh.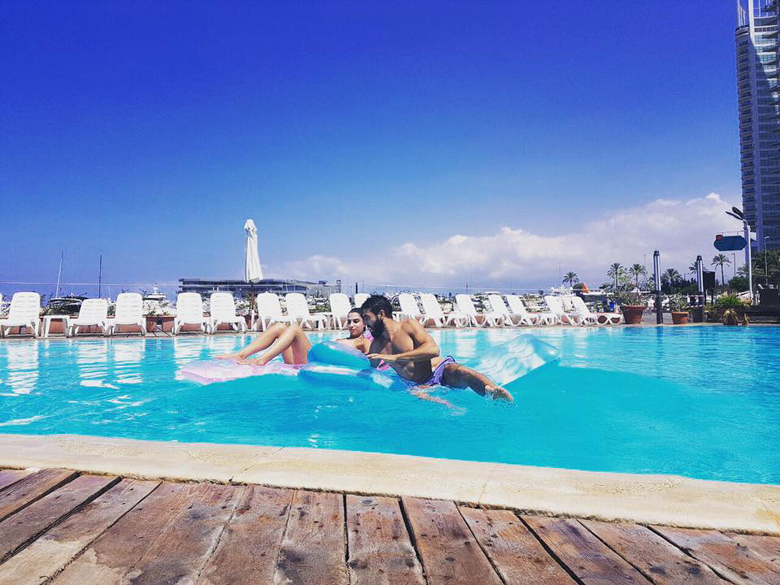 Upscale Resorts
---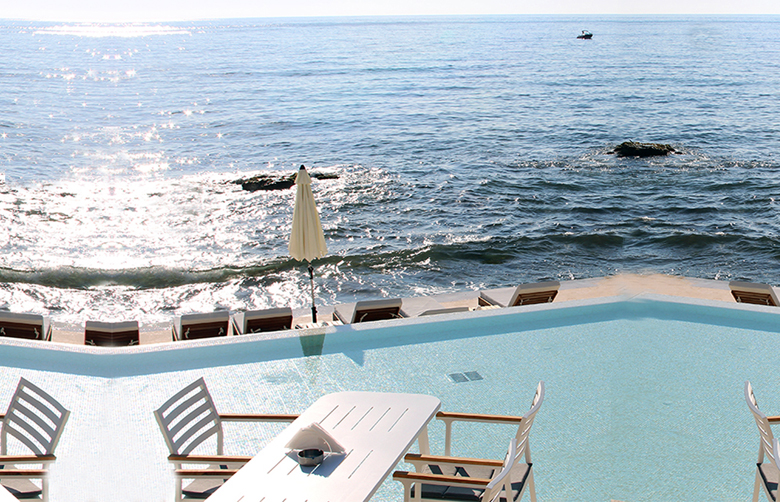 Situated in Halat, Kalani (76 504050) is a serene beach resort known for its infinity pool, fancy restaurant and breathtaking views of the Mediterranean Sea.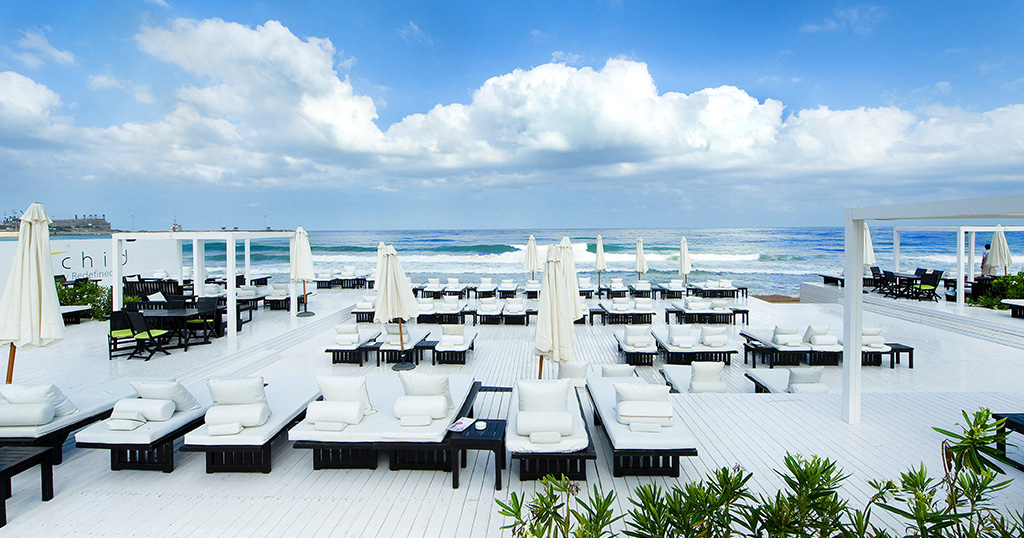 With its minimalist decor, Orchid Beach is the ultimate adults-only summer destination. Beachgoers can head to Orchid's two resorts in Jiyeh (03 040420) and Batroun (71 949404).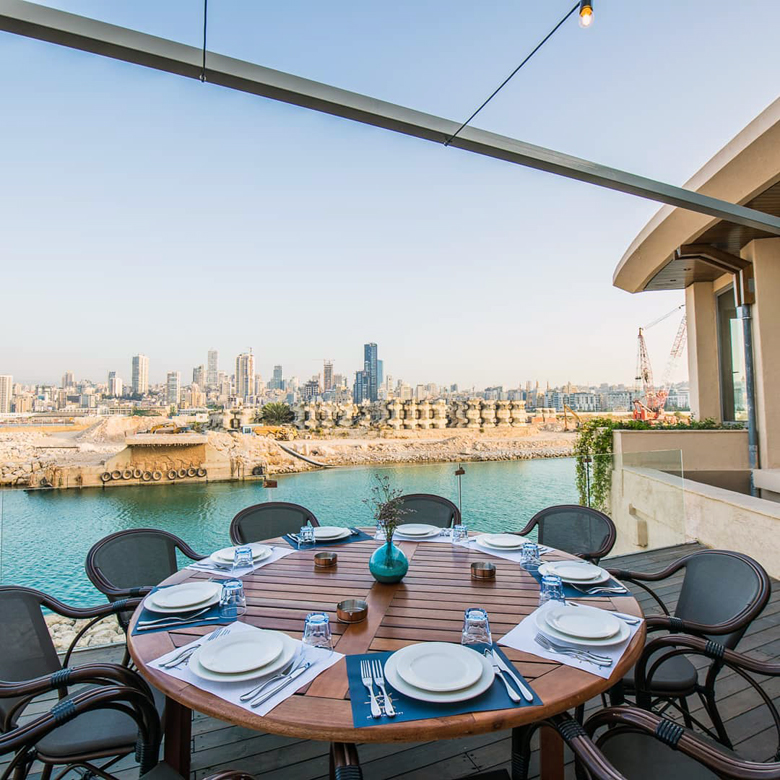 Mandaloun Beach Club (03 405060) guarantees its guests a luxury place to swim, relax and enjoy delicious Mediterranean seafood.
City Luxury
---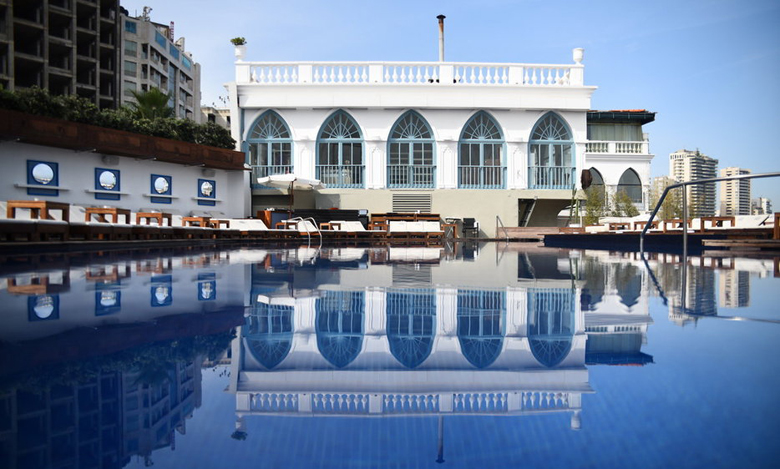 Madame Bleu (01 366222) is Beirut's high-end beach club, where you'll find a pool, comfortable beds and plenty of well-heeled guests.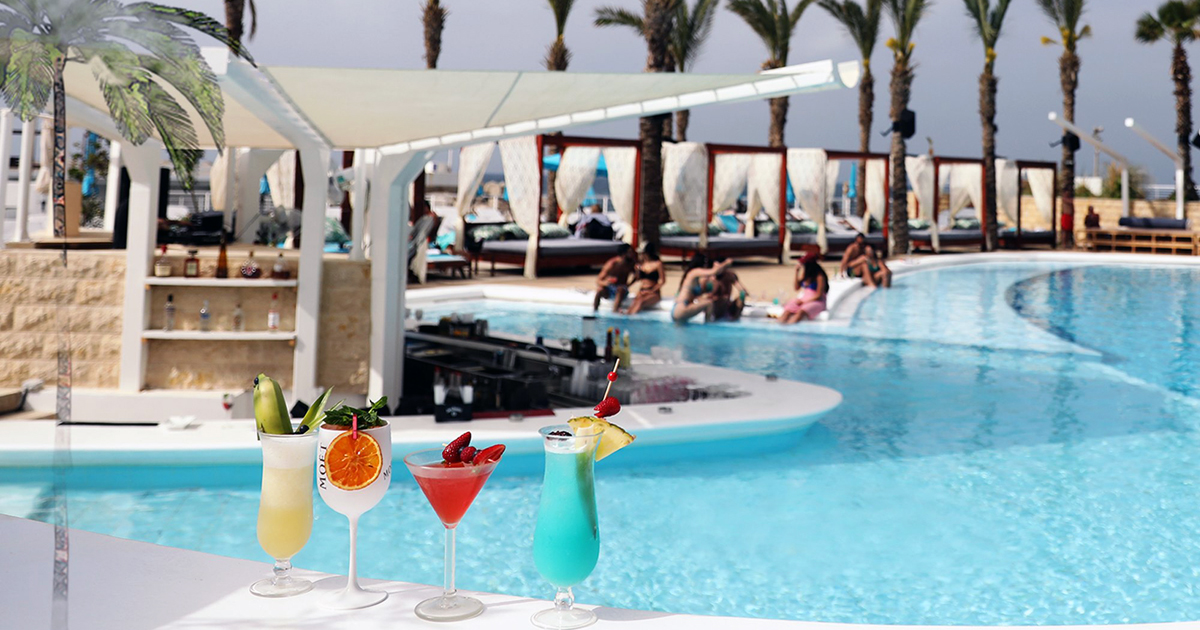 Riviera Beach Lounge (03 32260) is another sophisticated spot offering a fancy beach experience: a VIP area, a fish restaurant (Au Gros Sel) and a Seascape Sunset Bar.
Time to Relax
---
Head to Kfarabida to bathe in some of Lebanon's clearest waters. The beach is quite small, but it's free. You can even discover the underwater caves, where you might be lucky enough to spot a sea turtle.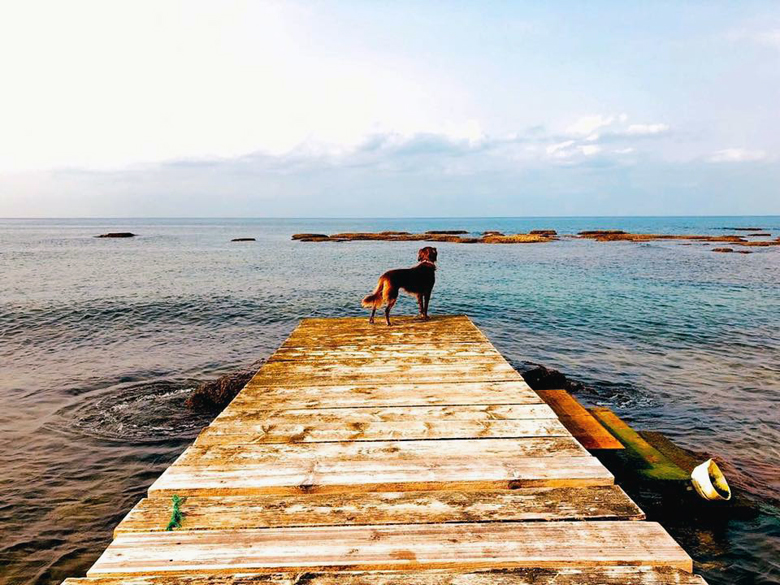 Located on Batroun's beautiful coast, Colonel Reef (03 743543) is the beach section of Colonel Beer Microbrewery, a unique place in Lebanon. After you go for a dip in the sea and try one of the fun water activities, hang out at the beach bar with a bottle of their crafted beer.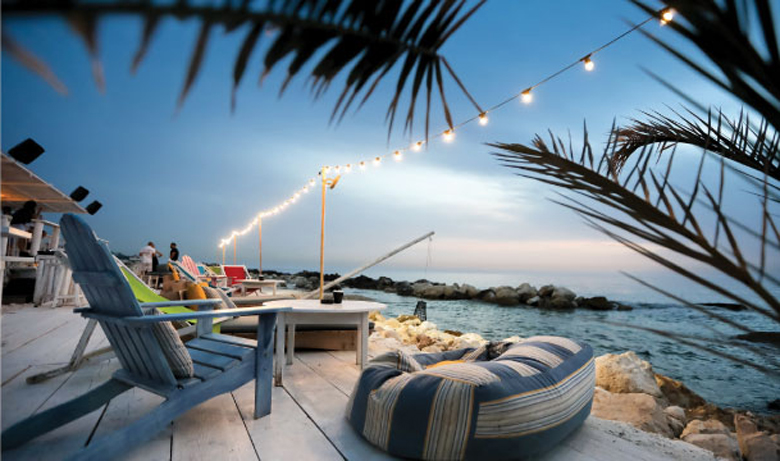 Serving as a popular pebble bar, Martin Pecheur (76 369361) is another laid-back spot in Batroun. Whether you're alone or with a group of friends, you're bound to fall for Isla's charm and epic sunsets.
Cloud 59 (03 517996), set on Tyre's sandy shore, provides a perfect setting for a calm day at the beach. Take a dip in the warm waters or simply lie back on the sun loungers with a good book to read. Tasty seafood and mezze are also available.
Loading