Tucked in nature's quiet fold, Beit Al Batroun is a charming guesthouse promising guests the perfect break from everyday life. We discover more with our friends at L'Hôte Libanais.
It's hard not to notice the lemon, almond, olive and quince trees that grow gracefully in the gardens surrounding Beit Al Batroun. This beautiful guesthouse in North Lebanon is an idyllic retreat where Colette, the owner of Beit Al Batroun, and her dog, Chloe, will welcome you warmly.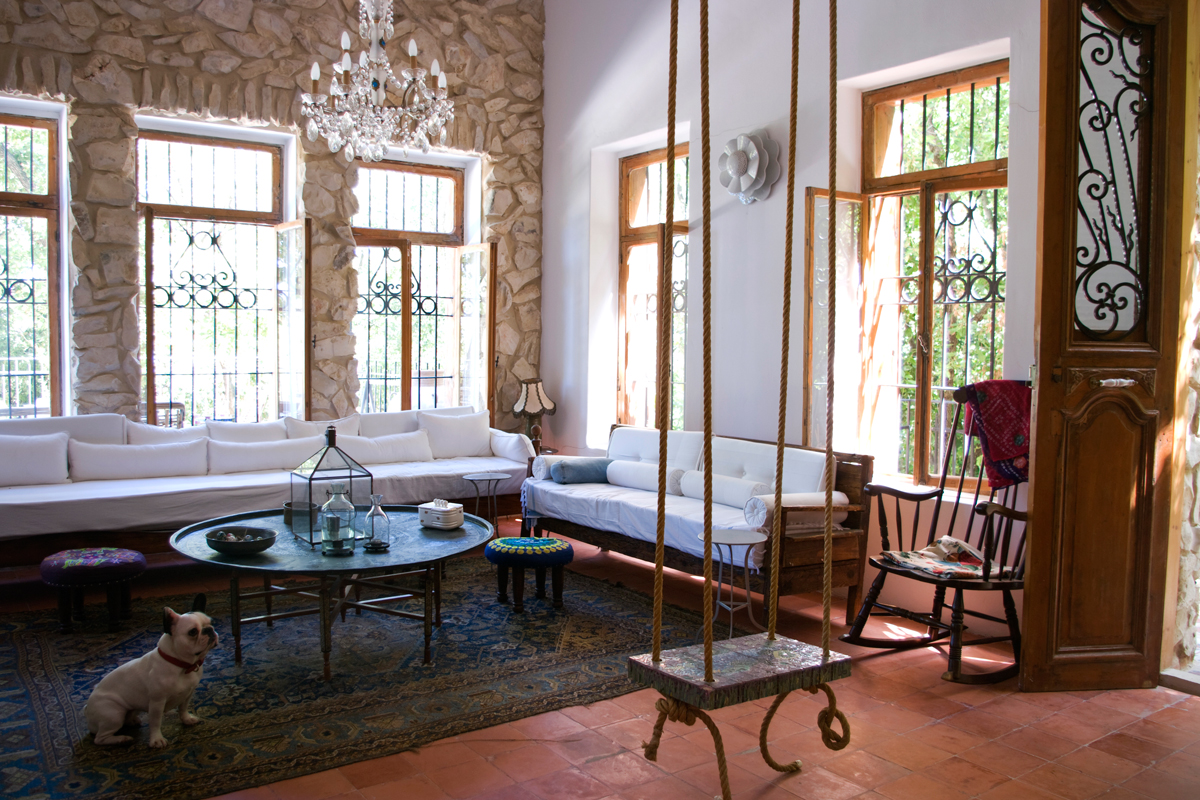 The home
The interiors are just as stunning as the nature that envelops Beit Al Batroun. Two large arches decorate either side of the house, casting a brilliant light across the liwan (central room). There are three sea view rooms and two garden view rooms, all individually designed and furnished with carefully restored and salvaged collectibles Colette has amassed over the years. Each room has a private bathroom and an outdoor area.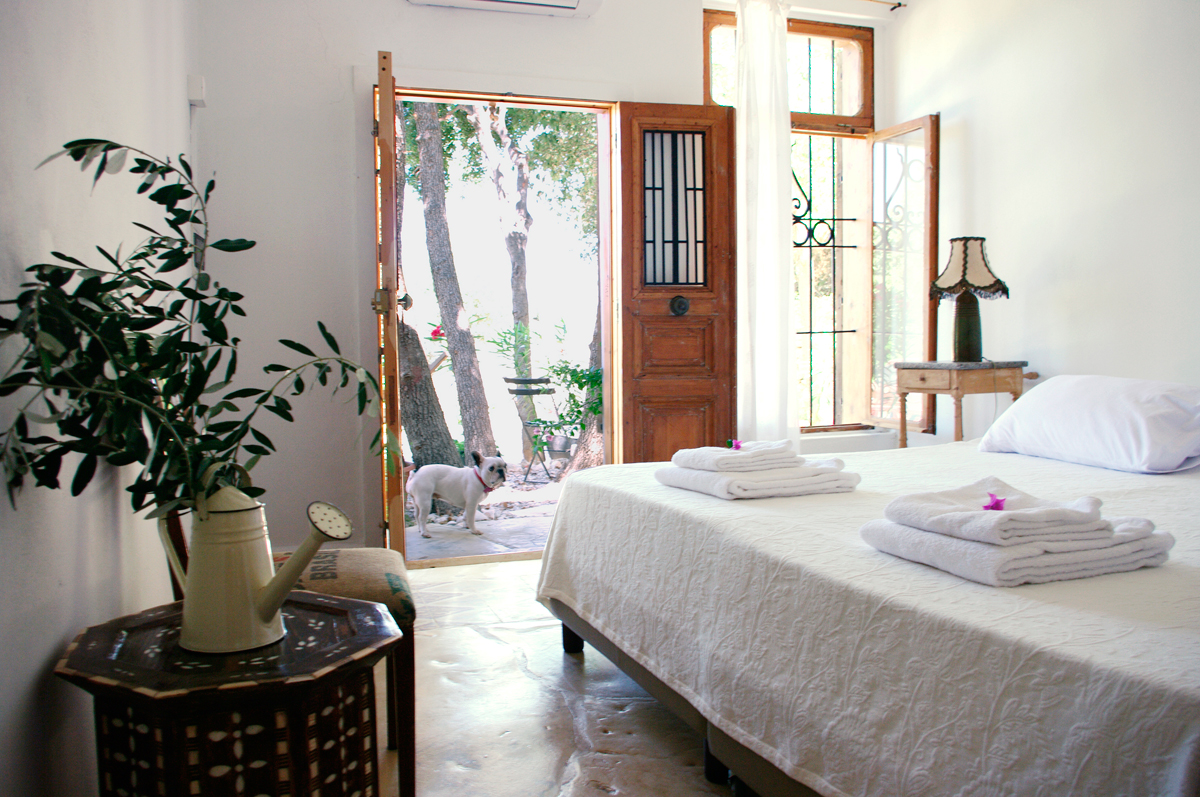 Colette
Active in the field of arts and crafts in Lebanon for over 20 years, Colette began her career painting porcelain, and is now focusing on mosaics and pique-assiette. It is clear that just like her art, Beit Al Batroun is a labor of love for Colette, who has devoted herself to fulfilling a lifelong dream of creating the perfect countryside retreat.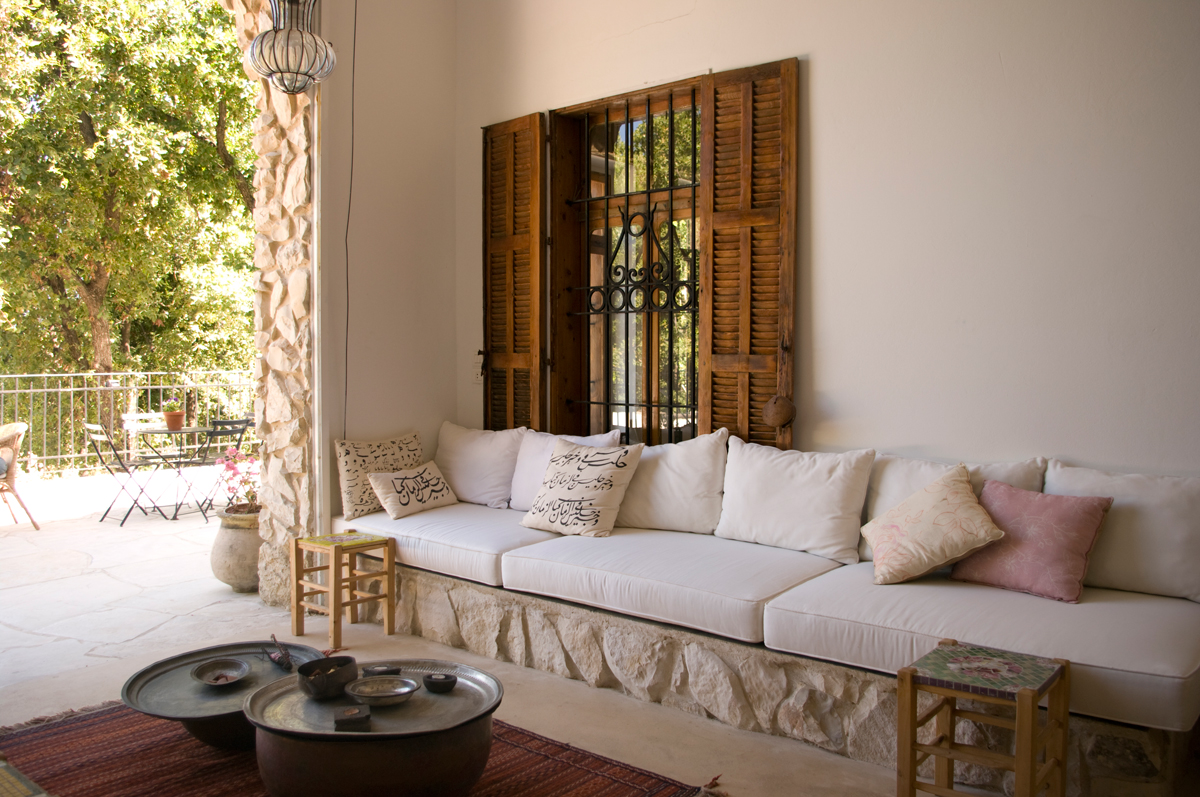 Activities around Beit Al Batroun
Batroun boasts some fantastic beaches and is a treasure trove of Phoenician, Roman and Byzantine history. Make sure you visit the Roman theater with its nine remaining steps and the old souks, a charming cobble-stoned market with vaulted sandstone archways where you can pick up local items and sip traditional lemonade.
The Cathedral of Saint Stephen overlooks the old harbor and the 13th century Greek Orthodox Church of Saint George is also nearby. Saint George is recognized for its impressive dome and tiny chapel known as Our Lady of the Sea.
To book a stay at Beit Al Batroun, visit hotelibanais.com or call +961 81 064460.
Loading