Collective Exhibition At The Art Loft Of The Cheriff Tabet Gallery

Back to Listing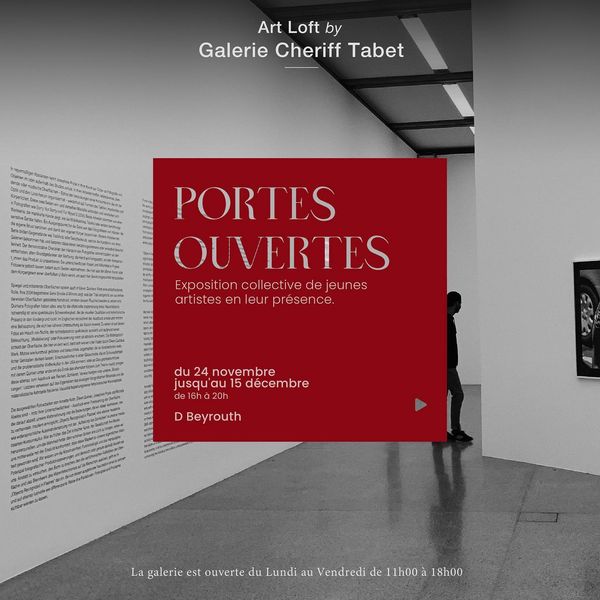 Art loft by Galerie Cheriff Tabet opening of a collective exhibition of 4 young Lebanese artists in their presence on Thursday, November 24 between 4 p.m. and 8 p.m. We will be happy to receive you.

The exhibition will last until December 15.

The gallery will be open Monday through Friday from 11 a.m. to 6 p.m.

D beirut 1st floor.
You might be intersted in
A Great Garden That Holds Its Sky In Its Branches by Rima Amyuni
Remembering The Photojournalist by Claude Salhani
Colorful comeback at Carré D'Artistes