Follow The Scent – sur le chemin des senteurs Libanaises

Back to Listing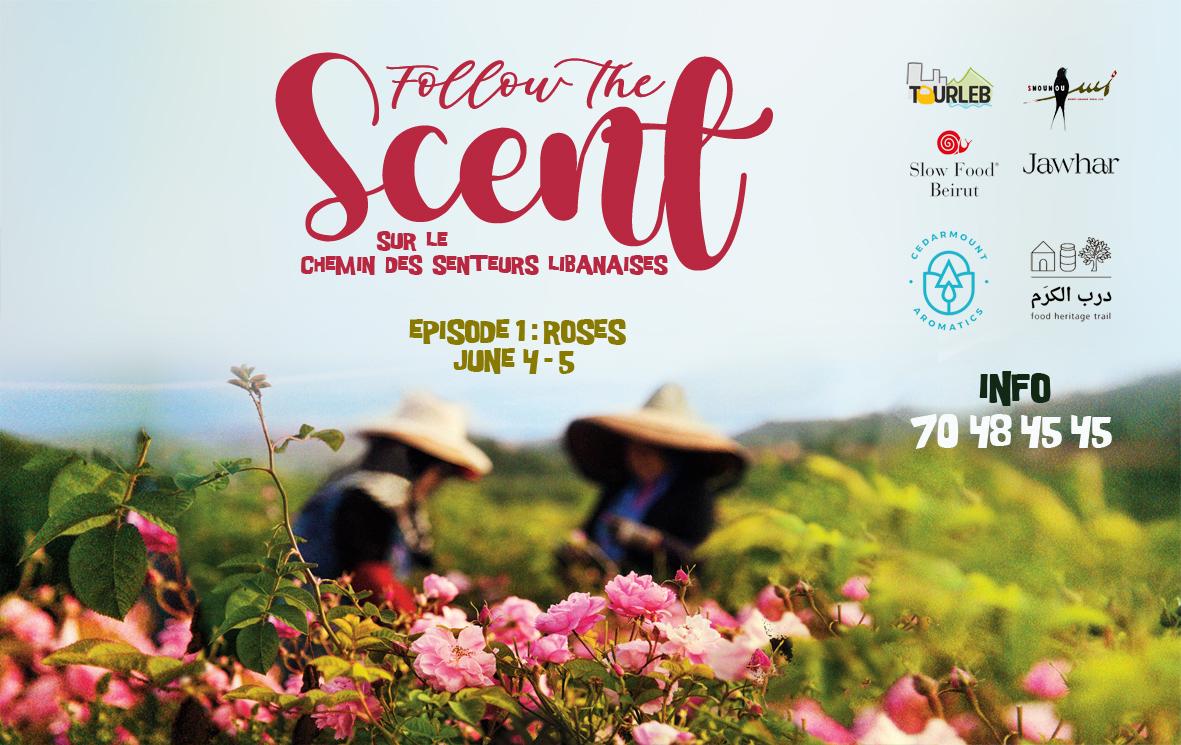 Especially created for the full bloom of the spring, this week end will mostly be about Roses. From aromatherapy, to rose water, with everything rosy in between.
Join us for a fragrant week end to celebrate life - yes, life - in spite of the countless difficulties we are facing. Because, if we can't celebrate life, what are we fighting for?
Full Week end package: 145$
What's included?
Saturday:
Traditional breakfast in Ain Zebdeh
A dairy family production: "Jebneh Baladeh" Making
Session around Local Kebbeh making
Traditional lunch with locals
Workshop: An exploration of perfum making with ibn Zuheir
Night at the guesthouse
OR
One day package: 45$ (Sunday only)
Sunday:
Taking part in the rose harvest
Breakfast wit the "settat"
Aromatherapy worksop: The Damask Rose in Aromatic Health and Beauty with Joumana Boustany
Experience distillation
Explore the region and learn about its history
RSVP: 70 48 45 45
You might be intersted in
Chatine – The Genesis by Tourleb
Wady El-Mahabess Hike & Swim on Sun, Aug 14, 2022 with DALE CORAZON – LEBANON EXPLORERS
Spend Sunday surrounded by Greek vibes at Grecco – Byblos