Kfarmatta Hiking with Dale Corazon Lebanon Explorers

Back to Listing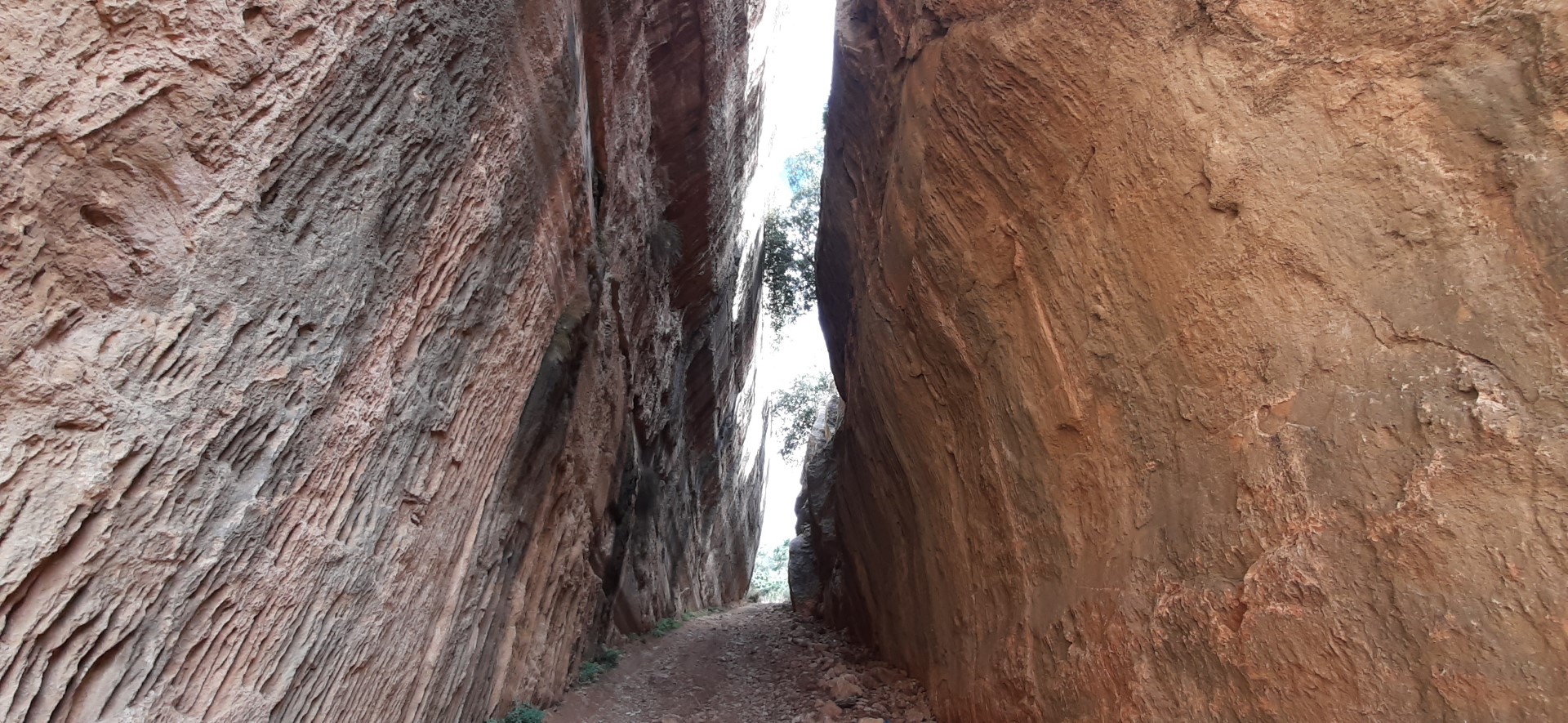 Hiking Trip to KFARMATTA with DALE CORAZON - LEBANON EXPLORERS
New Trail by Dale Corazon – L.E.
Kfarmatta is a true mosaic of nature, culture and impressive landscapes. The view is mesmerizing where we will pass through a naturally-made fissure between two rocks (Al-Fuzer) and walk through the Kfar Matta farm!
HIKE
LOCATION                          
:  Kfarmatta/Aley/ In Mount Lebanon
=============                                         
750-200 meters above sea level.
32 km from Beirut.
WHEN                                           
:  Sunday, January 31, 2021
=====
ENCOUNTER PLACE                    :
  Mar Maroun Church Parking, Dora @ 7:30 AM
===============
Driving directions to Mar Maroun     
https://dalecorazon.com/contact/
FEES:
====
40,000 LL/person including transport (comfortable air-conditioned Pullman), professional guides, 5 minutes warming up, stretching and pictures.
Optional transportation by your own vehicles.
(25,000 LL per person)
.
Children 18 years old and younger will have a discount of 12.5%. (35,000 LL per person)
DESCRIPTION OF THE EVENT:
======================                                                                                    
This time we are heading to discover a beautiful village located in Aley District, altitude 700m, 32 kms away from Beirut, KFARMATTA, famous by its
naturally rock fissure called Fizr
and its breathtaking scenery overlooking Beirut and the Mediterranean Sea.
The word "Kfar" means town in Latin and the word "Matta" is
Matthew's Monastery
. The village dates back to 1300 B.C; we will visit the ruins of a vintage
Silk factory, since 1860
, where we will hike through a scenery of green and autumn-colored leaves!
From there, we'll pass by the village till we take an agricultural trail full of
olive, orange, and pine trees
. We'll cross on our way beautiful
old mills
and we'll pass by a river related to
Damour river.
Our trail will lead us to the famous Al Fizr naturally-formed rock fissure and we'll continue up till we reach the end of the trail.
HIKING LEVEL.
1 to 3 for easy, 4 to 6 for intermediate, 7 to 9 for strenuous.
Kfarmatta is a
wonderful place for hiking
; our hike will be divided into 2 levels:
LEVEL 4 (approx.7 km)
it is a downhill and straight beautiful trail. Will start from a piazza at 280 meters elevation. We will experience the fascinating Lebanese wild nature with its colorful trees and herbs, chirping birds, fresh breeze and rushing water. The scenery is really beyond description. We will have enough time for meditation, photo shooting and fun. We will have lunch together beside the river, rest a bit and then continue to Al Fizr.
Level 5 (approx.12 km)
The extra part of that trail is Downhill at the beginning, will start from
Kfarmatta
village at 600 meters elevation and take a trail between the old olive trees.
Protect yourself and others around you by knowing the facts and taking appropriate precautions:
Distancing from each other is a must.
Cover your nose and mouth with your face masks.
To keep it on, while we are in the bus.
Clean your hands often by using hand gel or other.
WHAT TO TAKE:
============                
Healthy snacks that will boost up your energy such as dried fruits, lunch, water,
MEDICAL FACE MASKS, HAND GEL,
cap, sunglasses and sunscreen. Wear comfortable walking shoes (Professional brand is recommended) and don't forget to get a light jacket. DC members get a 20% discount on sports equipment in Sports 4 Ever branches.
==There will be a breakfast stop along the way==
FOR RESERVATION AND INFO:
=======================
Please Call 00961-70-986118 / 00961-70-997062 and by sending SMS, or WhatsApp mention your name, surname and the event you wish to join us on.
NOTE:
=====
Thank you for not smoking during the trip and following all the ecotourism rules included safety regulations. And occasionally, due to reasons beyond our control, slight modifications to the event may occur.
You can Join our group on
Facebook:
Dale Corazon - Lebanon Explorers  يلا يا قلب
(group) and
https://www.facebook.com/dalecorazonleb
   (Page)
Instagram: dale.corazon.leb.explorers
YouTube: Dale Corazon - Lebanon Explorers
For more information, kindly visit our website
:
http://www.dalecorazon.com/
Best Regards,
Dale Corazon - Lebanon Explorers
You might be intersted in
Chnaniir Reserve Sunset Hike with Dale Corazon Lebanon Explorers
Darb el Mseilha at Nahr el Jawz with Dale Corazon Lebanon Explorers
Snowshoeing in West Laklouk with Dale Corazon Lebanon Explorers