Le Parfum Des Nuages at The Old Magnanerie in Kobayat

Back to Listing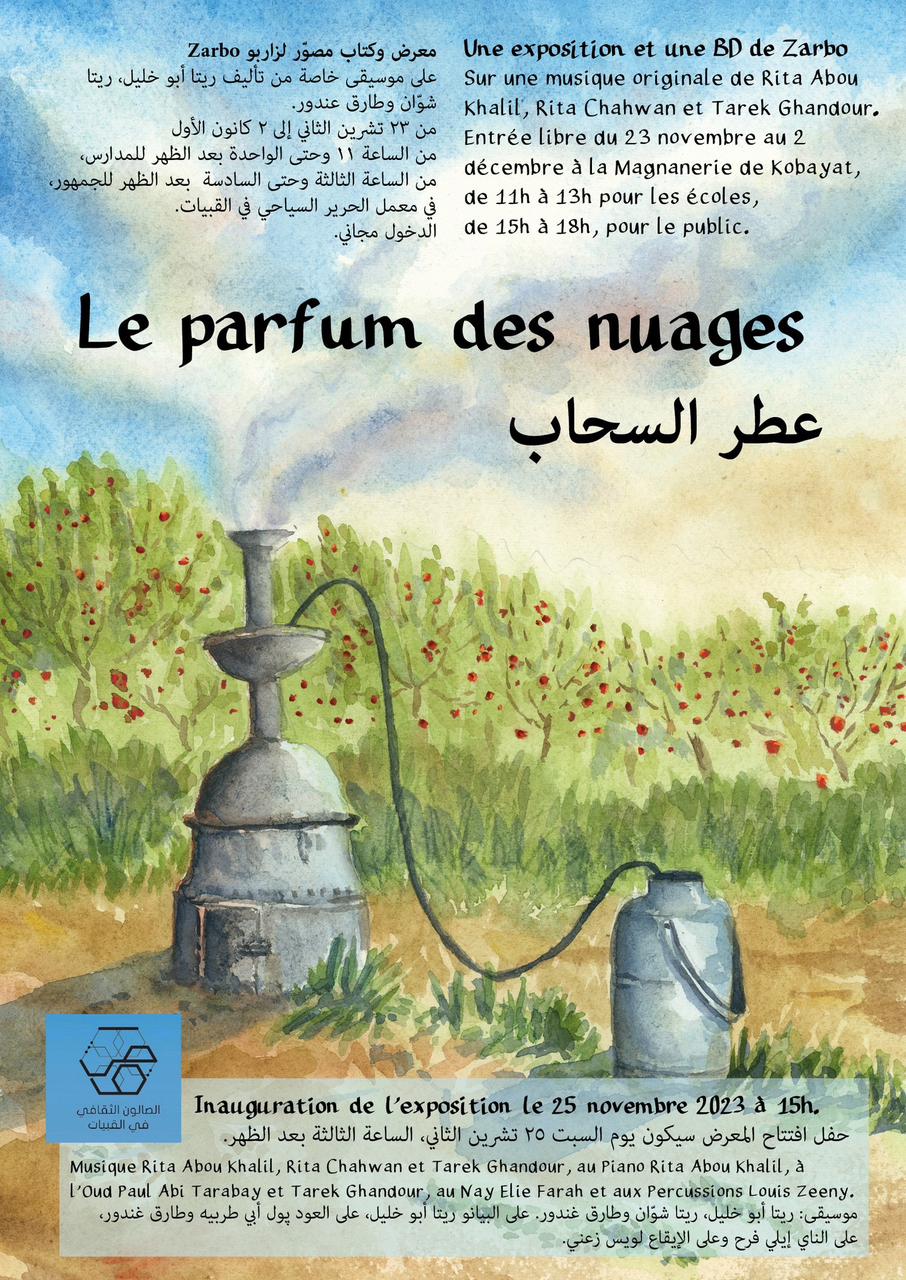 During a residency at Chambouk in Akkar, artist and cartoonist Zarbo met Haykal the goatherd and Thomas the innkeeper, Haykal's son. He also discovered goats, apple trees and clouds.

From this rich material, he created a comic strip and an exhibition that he imagined as complementary, telling the story of an artist's encounter with the Chambouk estate.

It's a poetic documentary about a magnificent place in North Lebanon, with a singular point of view that moves between emotion, wonder, introspection and sometimes derision.


You might be intersted in
Lamartine Ras El Metn Hike with Vamos Todos
Anfeh Hike with Vamos Todos
Dhour Choueir Hike with Vamos Todos