Maaser El Chouf Hike with Vamos Todos

Back to Listing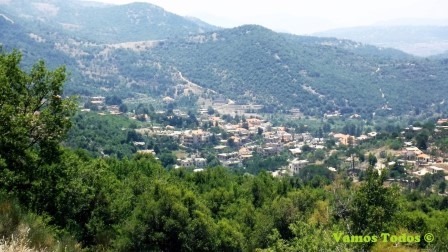 Vamos Todos' hike this Saturday will be in the forest of Maaser el Chouf and Al Barouk. It will be divided into three levels.

The largest of Lebanon nature reserves, Al-Chouf Cedar Nature Reserve stretches from Dahr Al-Baidar in the north to Niha Mountain in the south.

The reserve's most famous attractions are its four magnificent cedar forests of Maasser Al-Shouf , Barouk, Ain Zhalta – Bmohary & Niha . These Cedar forests account for a quarter of the remaining cedar forest in Lebanon.

For more info, click here.
You might be intersted in
Fruits and vegetables day, swimming and tour in the South with The Little Explorer
Hardine sunset hike and bonfire with Dale Corazon – Lebanon Explorers
El Wazzani Hike with Vamos Todos