On The Road Again – A Day in Baakline

Back to Listing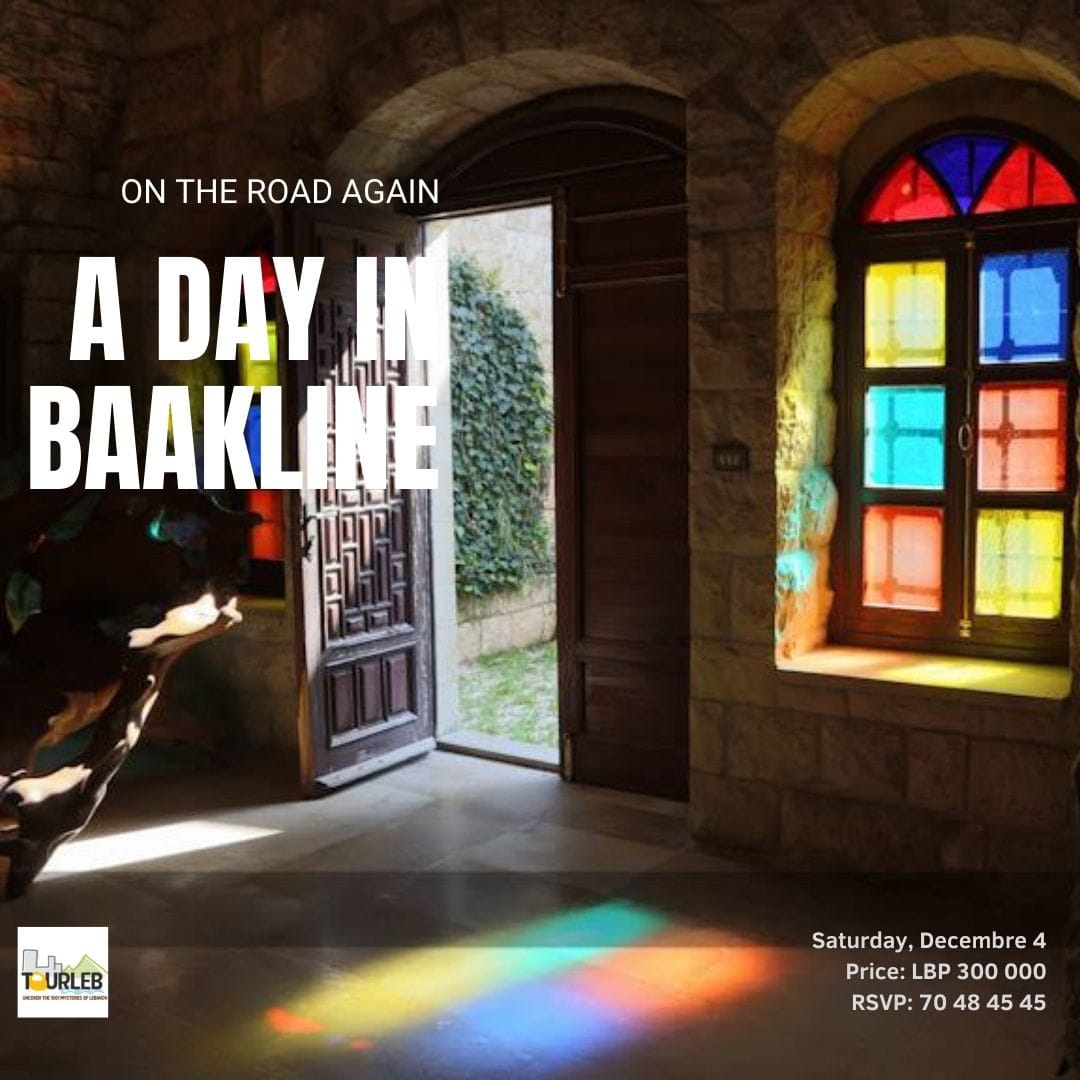 Don't miss another day of experiences and discoveries. We will walk in gardens and the city, visit an old prison and a castle, meet locals and artisans, have a cheese workshop, and eat yummy homemade food.
Price: LBP 300 000
Including: visits, workshop, lunch, Tourleb and local guides.
Excluding: breakfast, insurance, your personal expenses.
We will car pool. Places are very very limited.
RSVP ASAP: 70 48 45 45
You might be intersted in
Chatine – The Genesis by Tourleb
Wady El-Mahabess Hike & Swim on Sun, Aug 14, 2022 with DALE CORAZON – LEBANON EXPLORERS
Spend Sunday surrounded by Greek vibes at Grecco – Byblos