The Bunker, The Barracks, And The Base, Batoul Faour

Back to Listing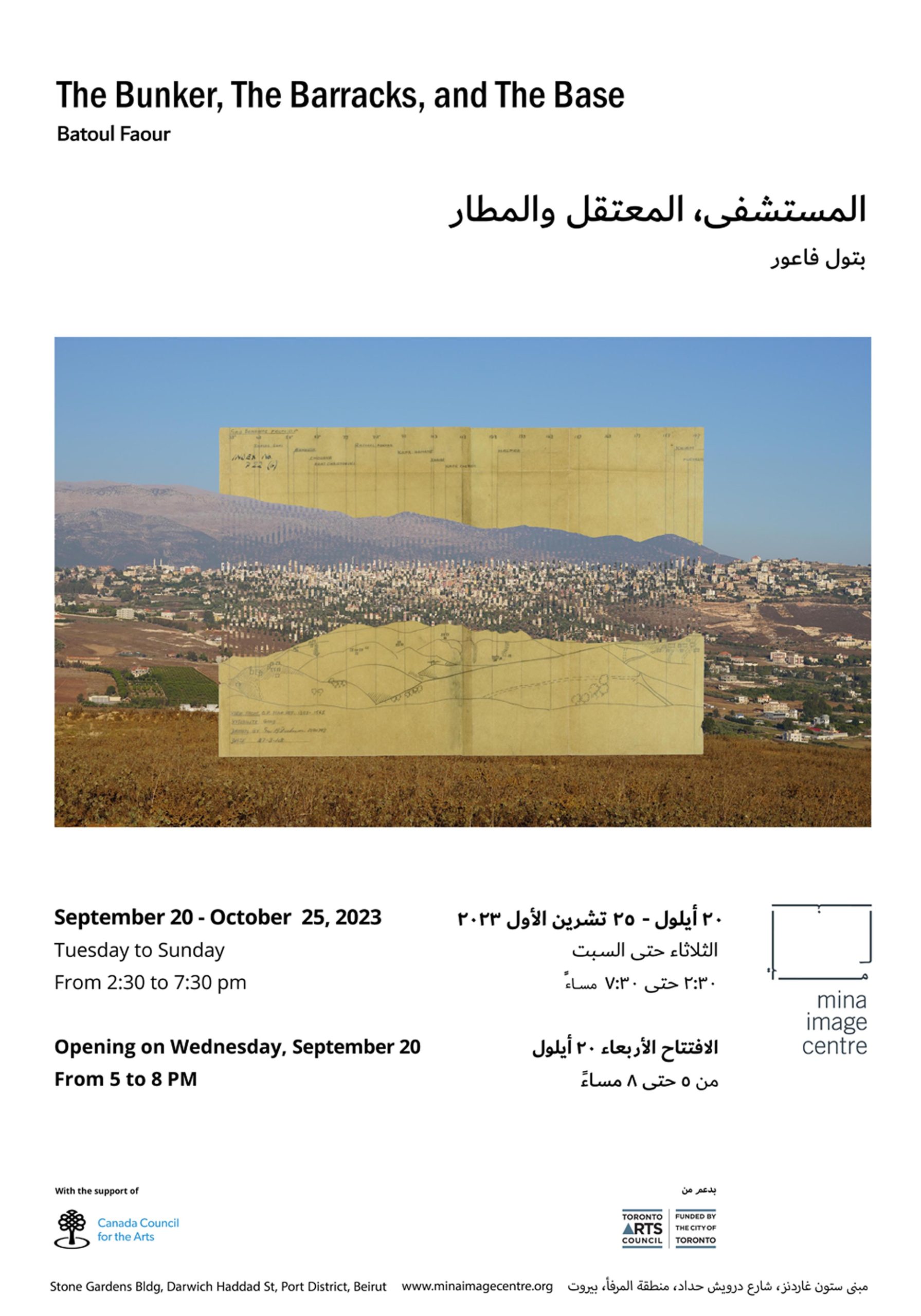 Towards the end of the Second World War, French and British forces fortified the Khiam Marjayoun valley and its surrounding villages in the South of Lebanon through a comprehensive military scheme. At the core of this scheme were three structures - a hospital bunker, an airbase, and a military barracks. After the retreat of the allies came the establishment of the State of Israel, and the political turmoil that would follow.

The Bunker, The Barracks, and The Base (2023) is a portrait of collective remembrance in a landscape where invasion and occupation have shaped the lives of many generations. It explores the three architectural sites through the experiences of those who have come to inhabit them beyond their militaristic ambitions. The relationship of these sites to the land, to each other, and to the border that mediates them is rife with contradiction, and yet what binds them are the histories—memories, spirits, outlooks—of those that have learned to make a life through, with, and despite them.

Working primarily in video, and supported by photography, archival documentation and architectural drawings, Batoul Faour reflects on the recurring geopolitical realities that impact life in South Lebanon and considers the way both architecture and the landscape embody these politics.
You might be intersted in
Anfeh Hike with Vamos Todos
Dhour Choueir Hike with Vamos Todos
30 Years Of Colors Collective Exhibition at Janine Rubeiz Gallery